Android Action Repeater
Android Action Repeater or AAR comes very handy when predefined steps are needed to be performed on the devices. For example: Before starting actual tests, you need to sign up or log in initially or you might need to clear the cache or do a sanity check of the app. AAR can observe all your steps on a device and repeat them on or multiple devices thus saving time in executing actual tests.
After logging in, goto My APP/Data tab and upload the app from your local system. Then, go to Device tab and connect to a device available on cloud.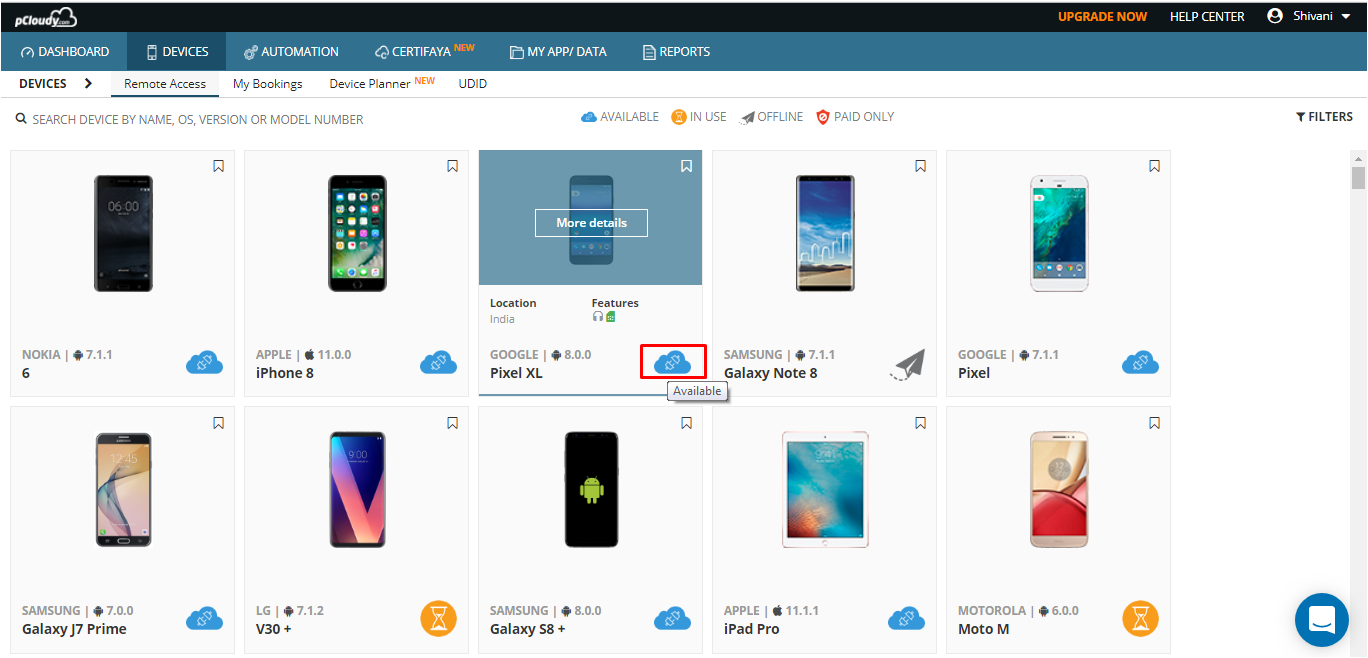 Once the device gets connected, click on AAR tab on the right most pane and then click on the Play button to start AAR.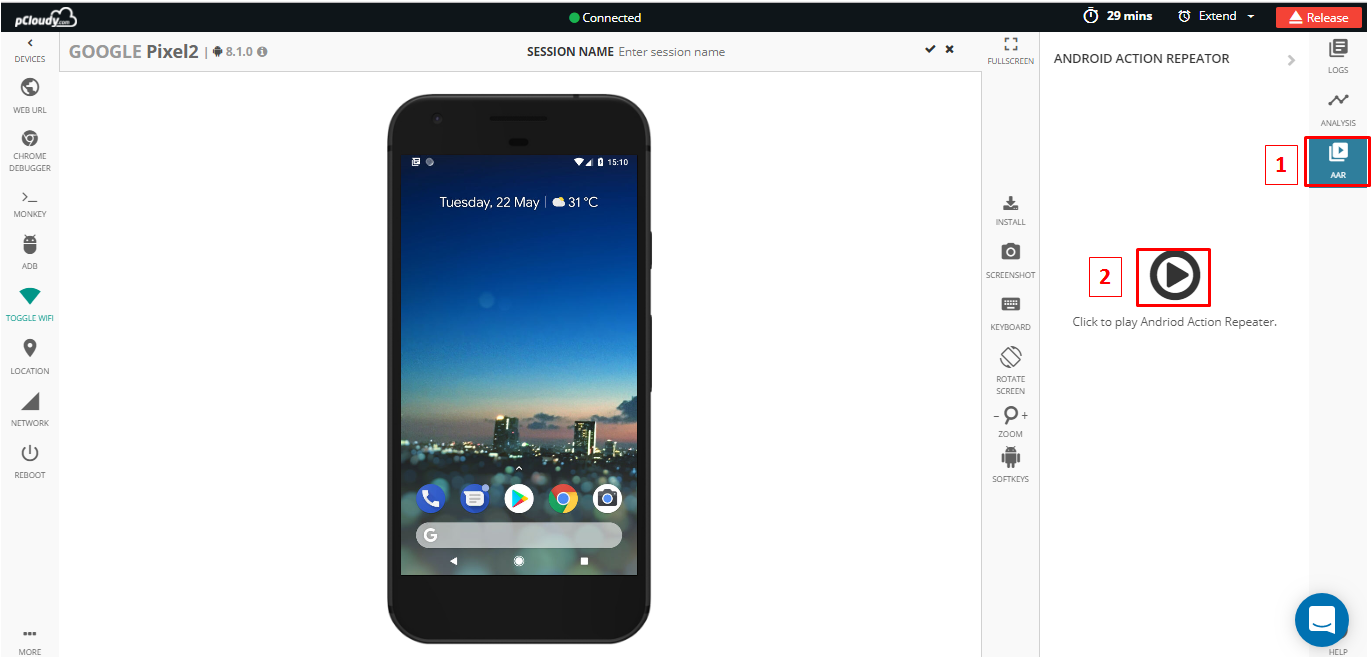 Click on Play button to install the app for which you want to record the steps.
Install the app you had uploaded and want to perform your test on from My App/Data page.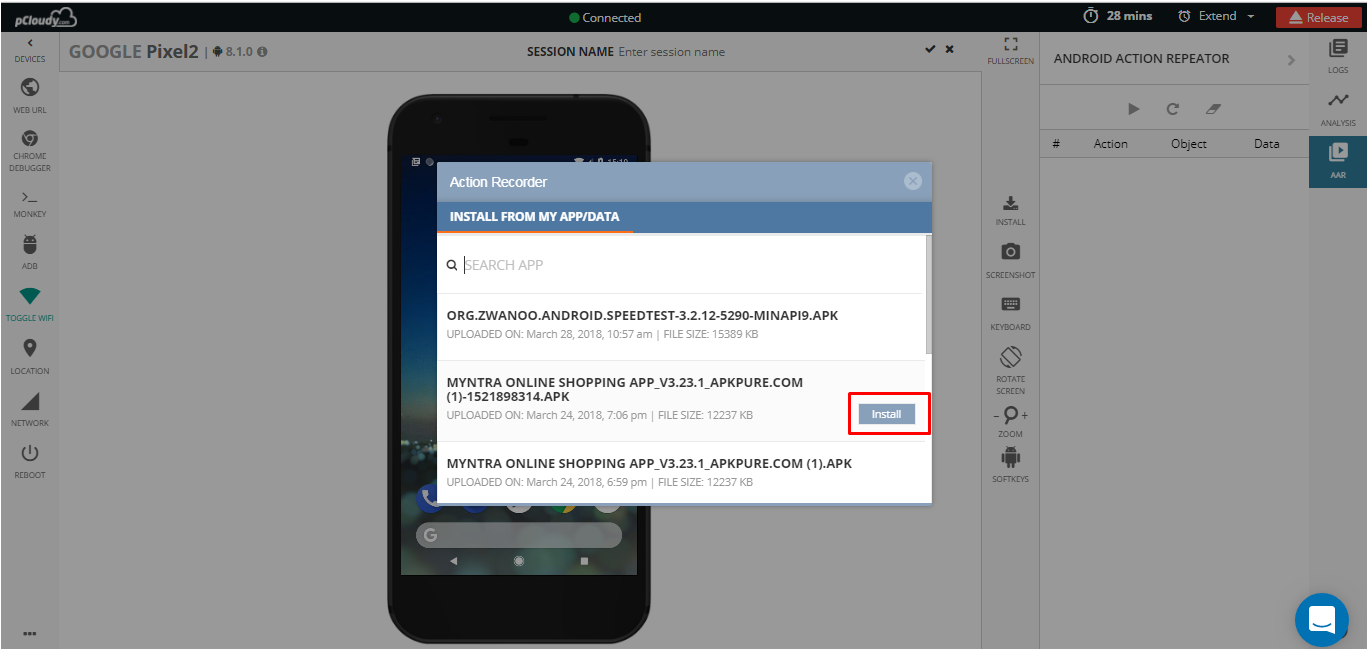 Once the app gets installed you will be notified along with a notification of AAR initiation.
The steps you perform gets recorded under Action. Object and Date list. Once you are done with the steps, click on Stop button to finish recording. Click on Release button to release the device from test.
Note: Releasing a device will clean up your device and lets you save your credits.
In order to repeat the test on another device, go to the Device page again and connect to another device for playing back the steps recorded. In this example we are using Samsung Galaxy to playback the recorded steps.
Once connected. click again on the AAR tab and click on Play button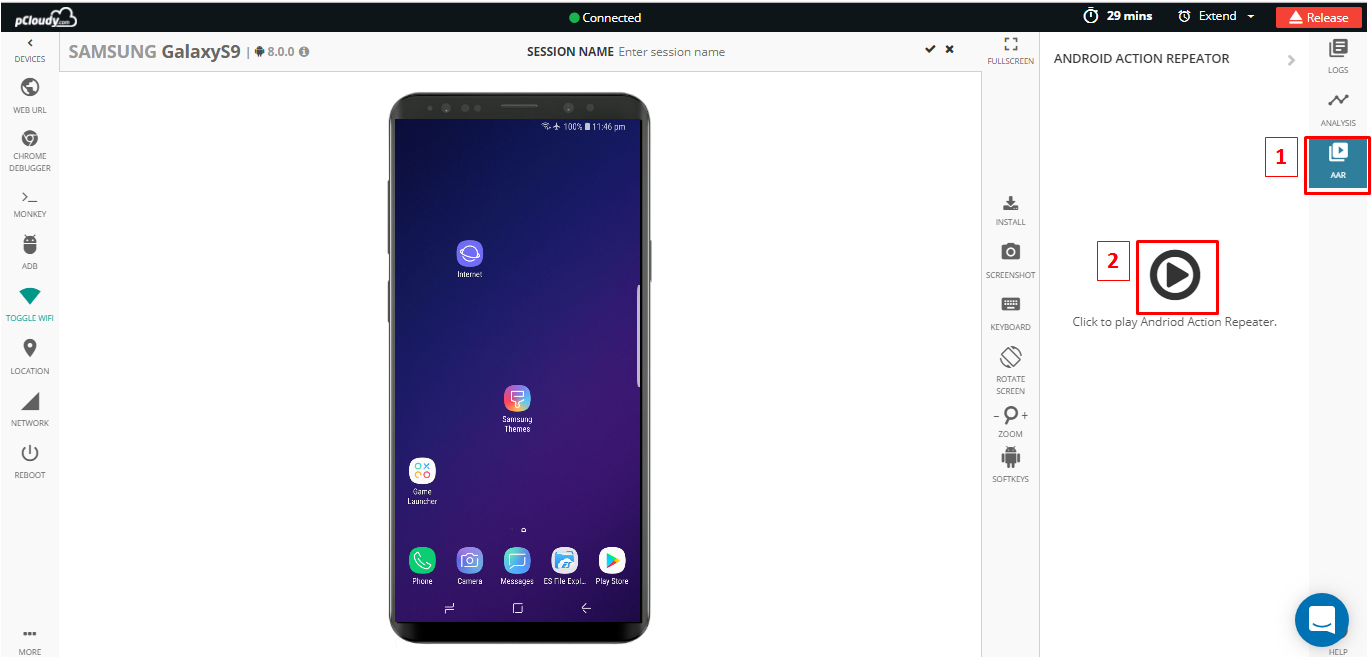 Click on playback button. A tab will open asking you to choose the .apk file. Click on choose.apk file to install the same app for which we had recorded steps earlier.
Click on choose .rec file to upload the source file where steps were recorded.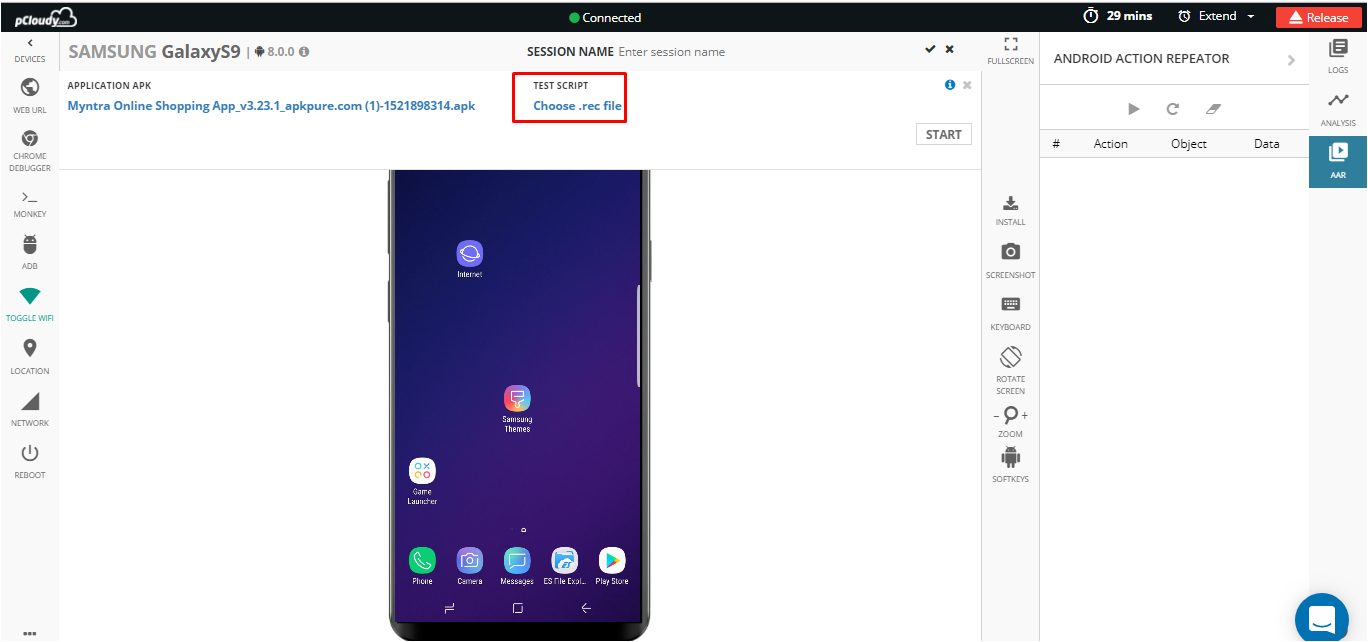 Select the recorded file from the list.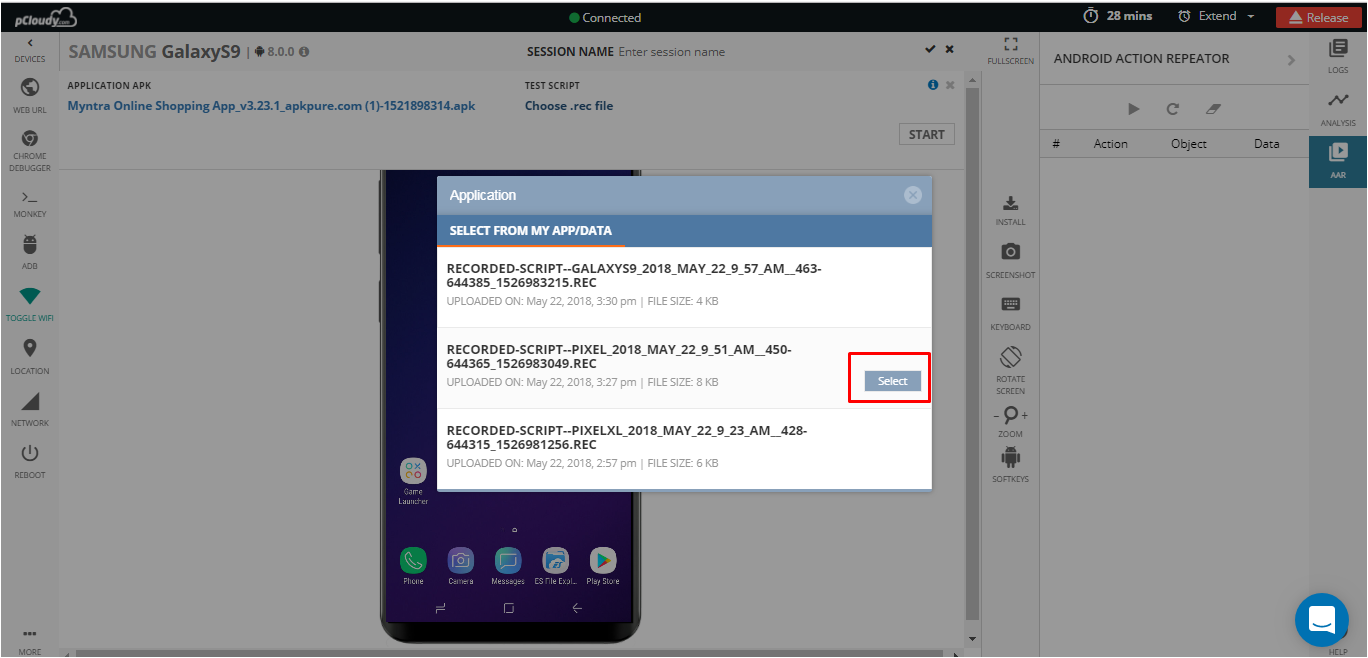 Click on start to install the app and replay the recorded steps.
Notifications about completion of app installation and initiation of playback will appear.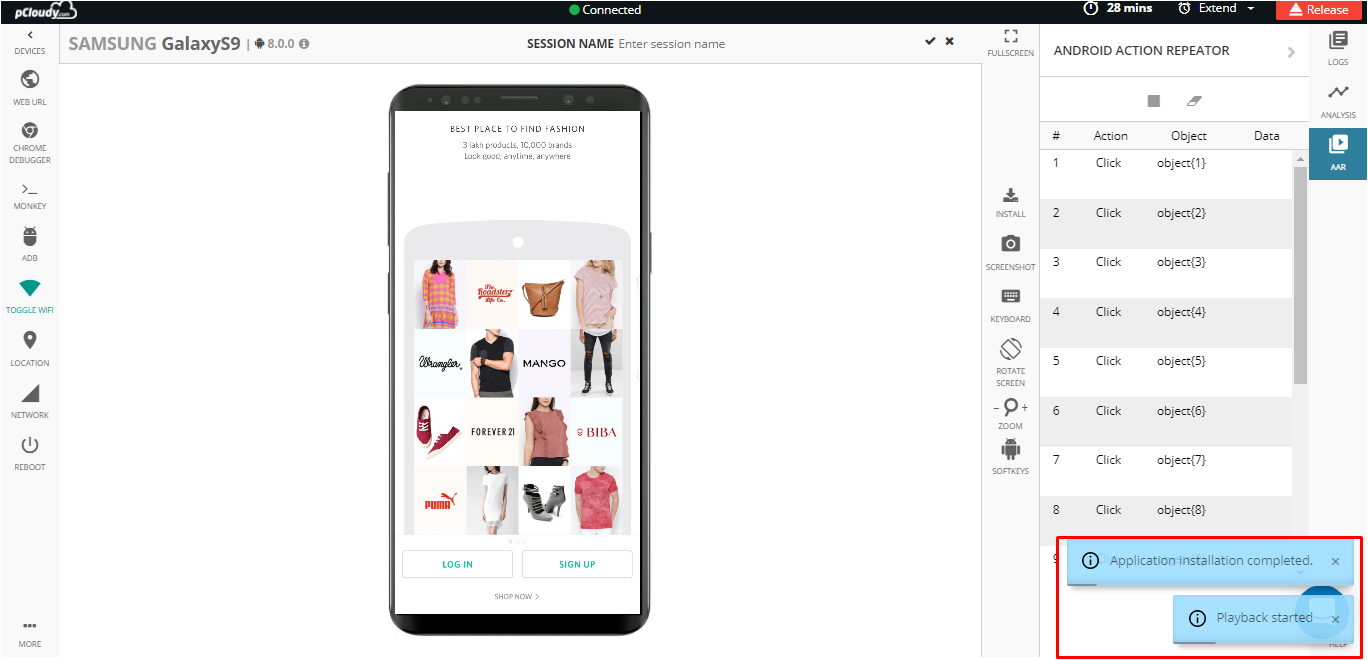 Each step being replayed will be highlighted.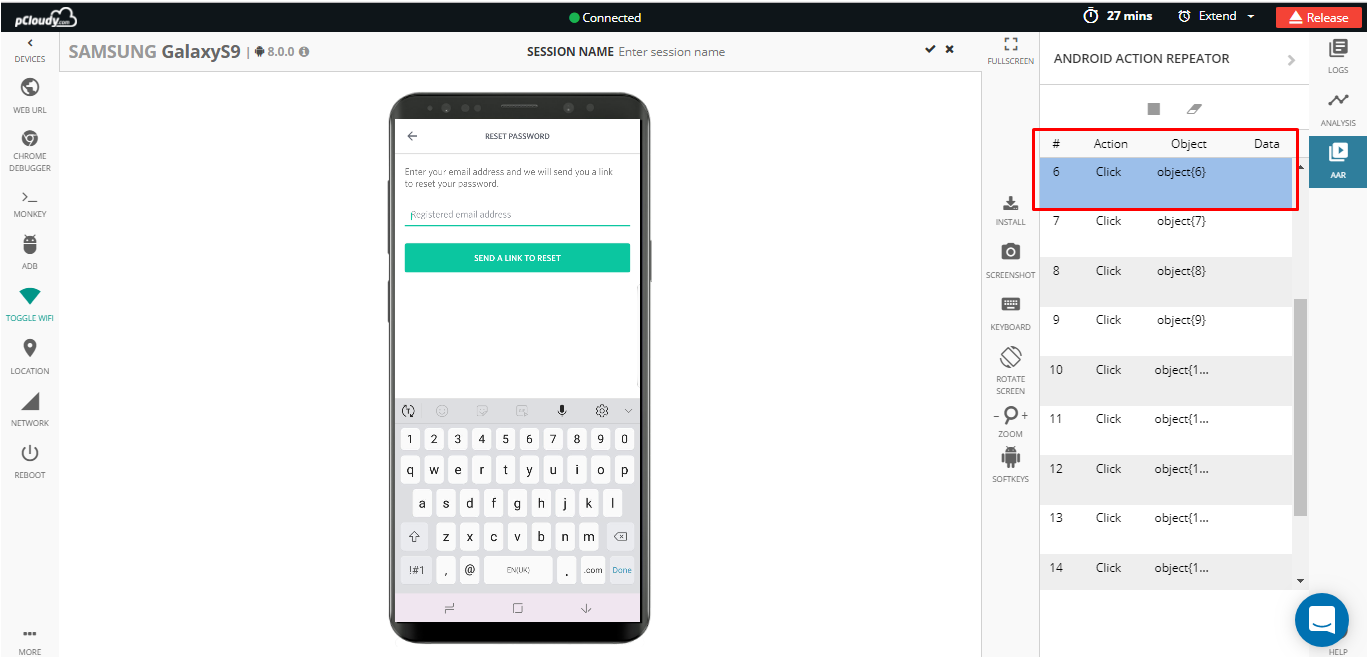 You will be notified about the test report. Click on Preview to view the report.