Connect to a Device
Now we come to the most actionable page in the platform - The Devices page where we get all the required information about devices that a user looks for.
In order to test an app on a device in pCloudy platform, login to your account using your ID and password.
Go to the Device page where you can find a comprehensive list of devices.
You can search for a device by the name, OS (android/iOS) version, or model number or by applying filters. To Know more refer : Find a device
Note - For steps on "Connect a device" in the older UI version, please scroll down.
Steps to Connect to a Device on the Platform (New UI)
Step 1 - Login to the platform with your register ID and password.
Step 2 - On the Start Page Click on "Devices"
Step 3 - On the Devices Page, simply click on "Connect" and run your app tests on the available devices on the platform.
Step 4 - On the Device Connection page, you can perform various tasks on the device using different actions listed under "All Actions" and "Quick Actions".
Happy Testing!
Steps to Connect to a Device (Old UI)
Connect to a device available on Cloud: You can connect to a device available on pCloudy platform instantly and perform any testing operation. This does not require reserving the device in advance.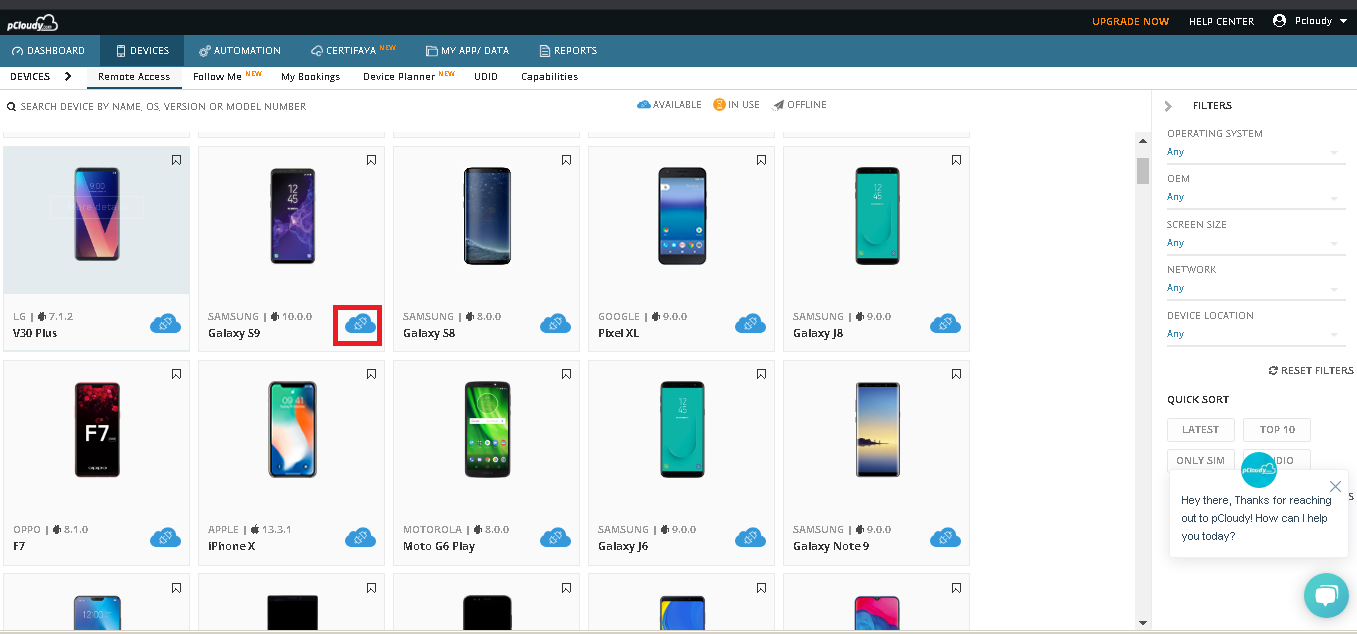 Device will be connected as shown below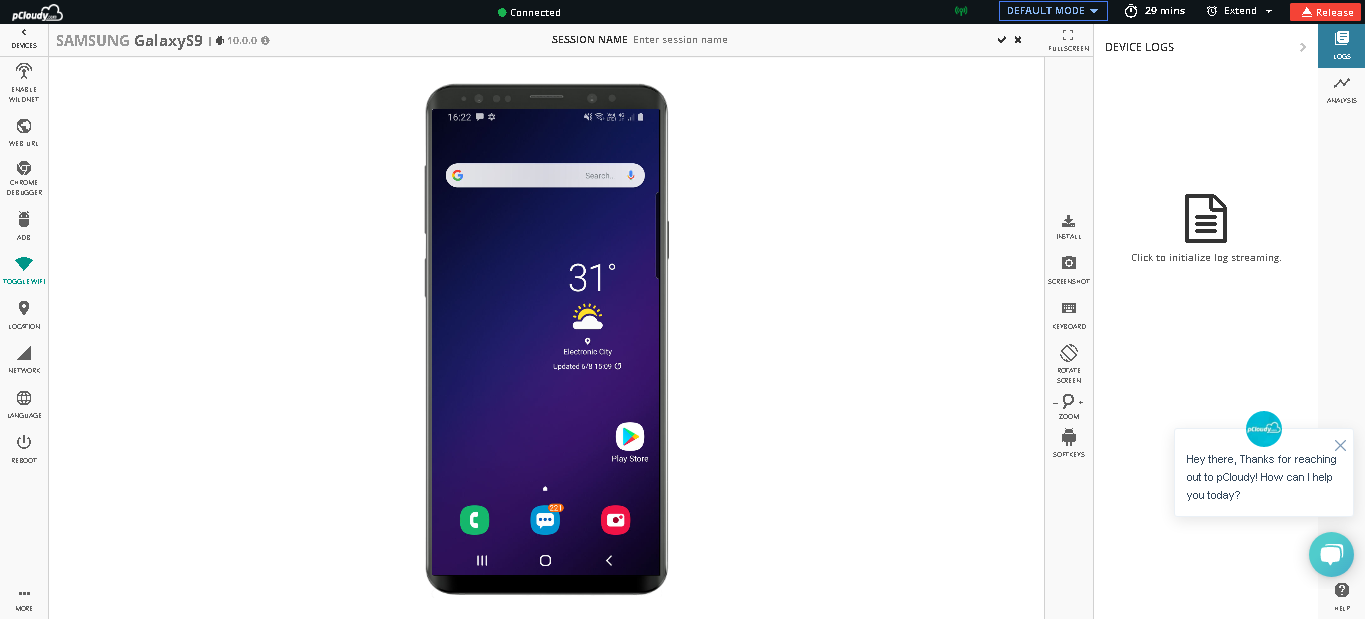 Here is a list of legends you might come across while trying to connect to a device.
| | |
| --- | --- |
| | Devices available on cloud to test apps instantly |
| | Devices are busy/ already in use by other user |
| | Devices are offline and are not available for public cloud users |
| | Paid devices that can only be accessed after purchasing a subscription plan |
Send Email request for offline device
For offline device user can sent request email for that device support by clicking on the icon as shown below