Connect to a Device
Now we come to the most actionable page in the platform - The Devices page where we get all the required information about devices that a user looks for.
In order to test an app on a device in pCloudy platform, login to your account using your ID and password.
Go to the Device page where you can find a comprehensive list of devices.
You can search for a device by the name, OS (android/iOS) version, or model number or by applying filters. To Know more refer : Find a device
Here is a list of legends you might come across while trying to connect to a device.
| | |
| --- | --- |
| | Devices available on cloud to test apps instantly |
| | Devices are busy/ already in use by other user |
| | Devices are offline and are not available for public cloud users |
| | Paid devices that can only be accessed after purchasing a subscription plan |
There are two ways of connecting to a device:
Connect to a device available on Cloud: You can connect to a device available on pCloudy platform instantly and perform any testing operation. This does not require reserving the device in advance.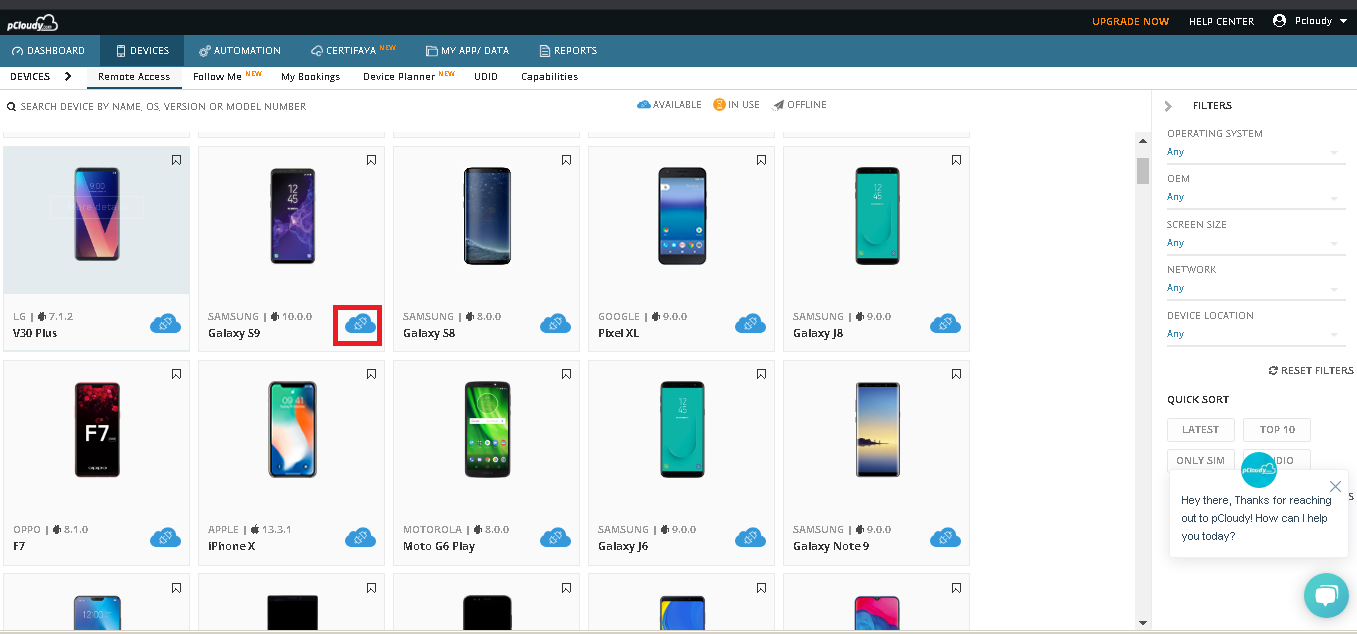 Device will be connected as shown below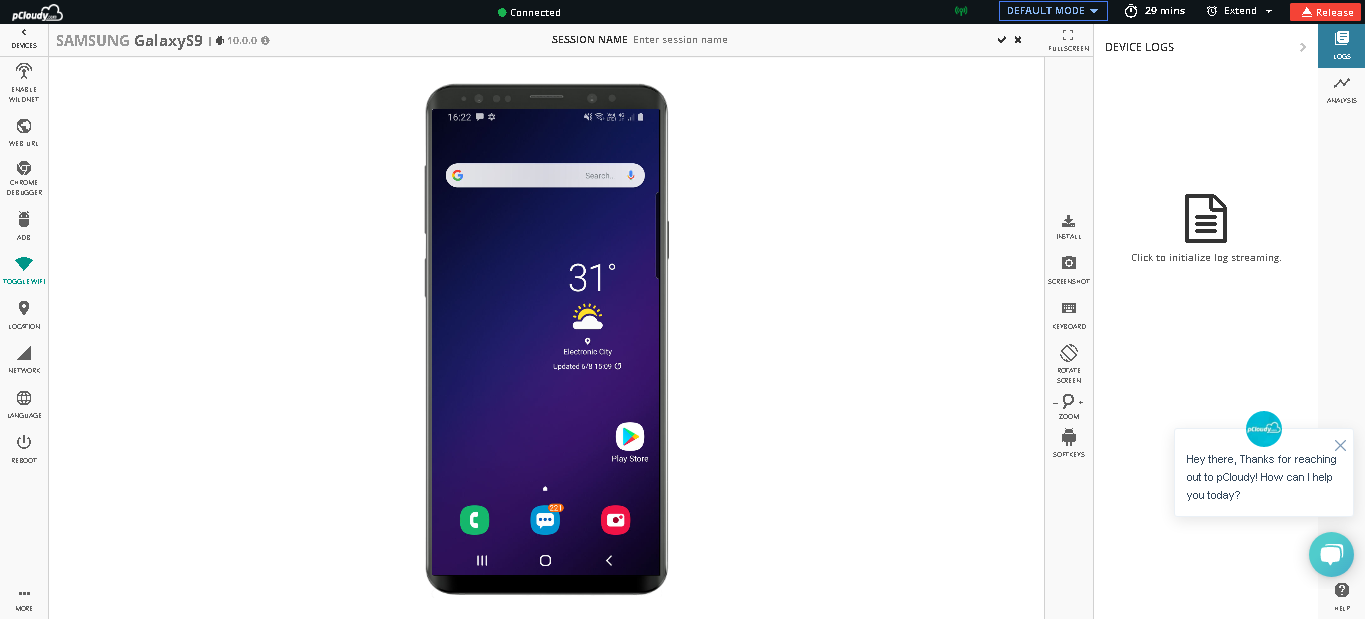 Book your Device: For any planned testing, user can pre-book/reserve the device/s. To book the device click on Book your device icon as shown in the screenshot below.
Choose the date from the calendar start time and end duration for booking. Click on Book to get your device booked for preferred time
My Bookings: All booked devices are shown under My Bookings tab. Go to the Devices Page and click on My Bookings tab to see your booked devices.
You can cancel your booking by clicking on the "cancel " icon ,90 minutes before the scheduled booking time.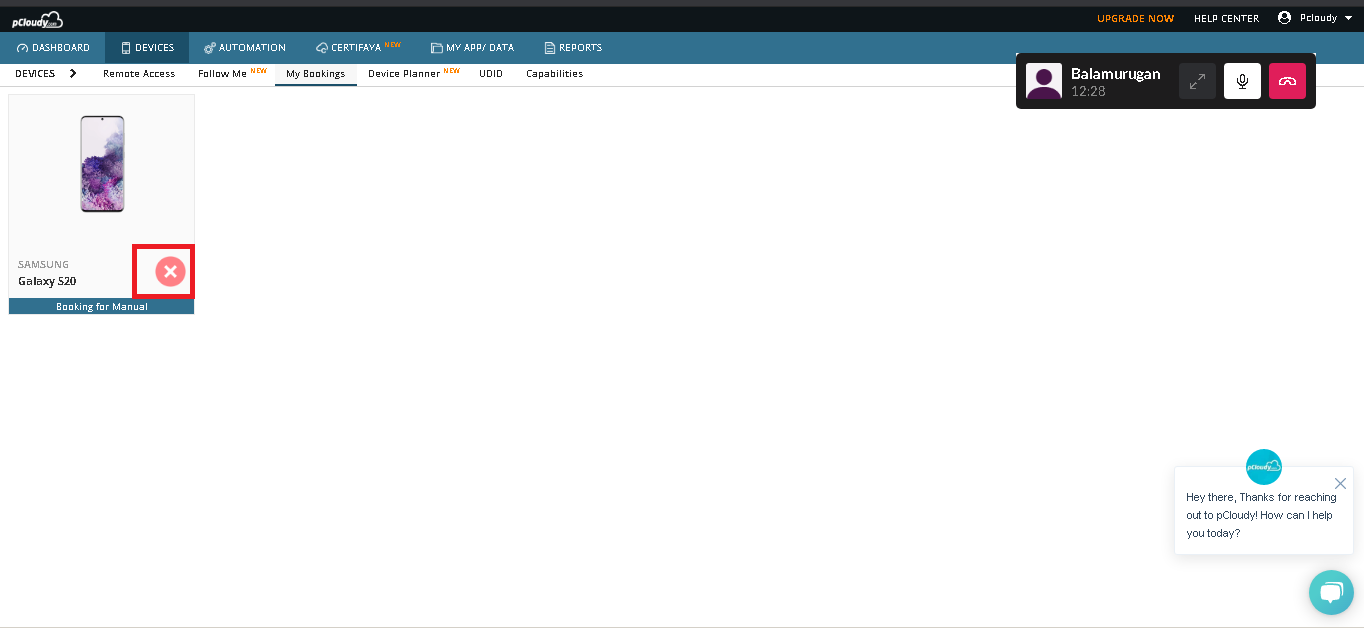 You will see the "Available" icon once booking time starts,click on that icon to connect the device.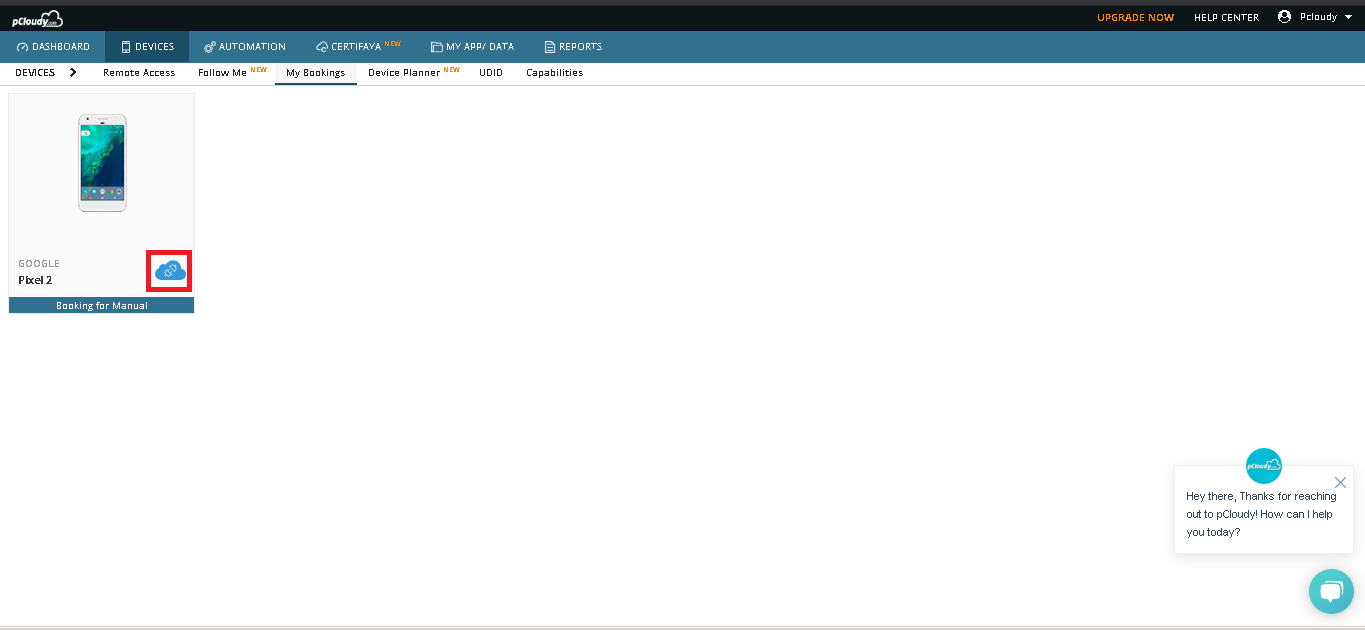 Once your device gets connected, you will land to the Device Connecting page, which is the most actionable page on the platform.
Send Email request for offline device
For offline device user can sent request email for that device support by clicking on the icon as shown below