Using QR Code Scanner for iOS Devices
Overview
The QR code scanner feature enables users to scan the QR code on any iOS device present on the pCloudy platform.
Note:
This feature is supported for iOS version 11 and above.
Supported QR Code file formats are .png, .jpeg and .jpg.
Prerequisite
User should be registered on pCloudy platform
An application under test which supports QR code scanning
A QR code file(test QR codes)
Procedure-:
Step 1. Login to the registered account and upload the application under test to MyApp/Data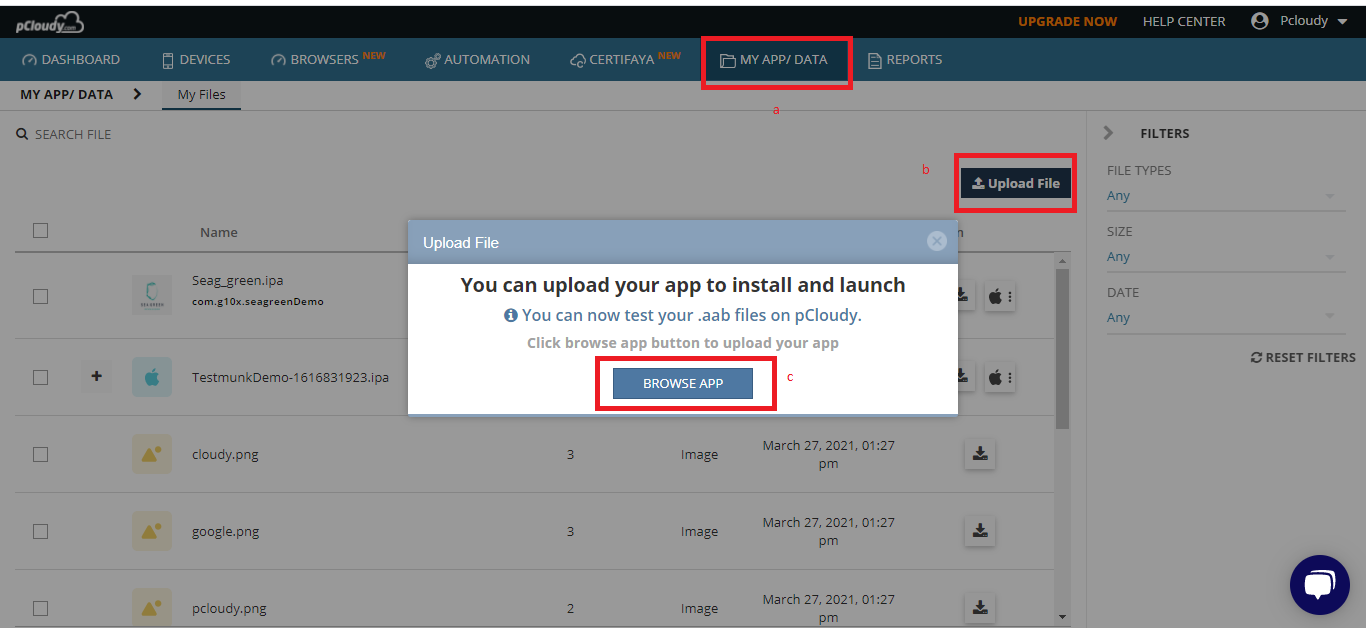 Success message appears once the file is uploaded successfully.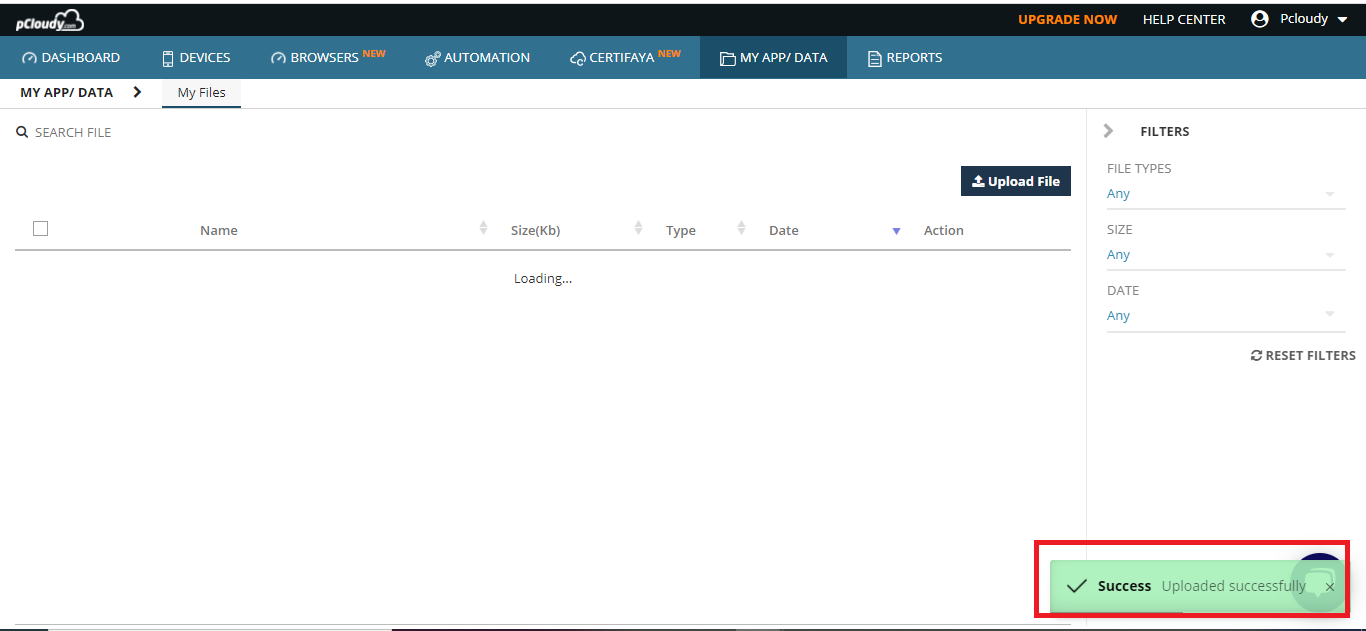 Step 2. Instrument the application for "Sensor Camera".
It adds relevant libraries to the application, so that it works in our platform
Success message will be displayed once the application is instrumented successfully.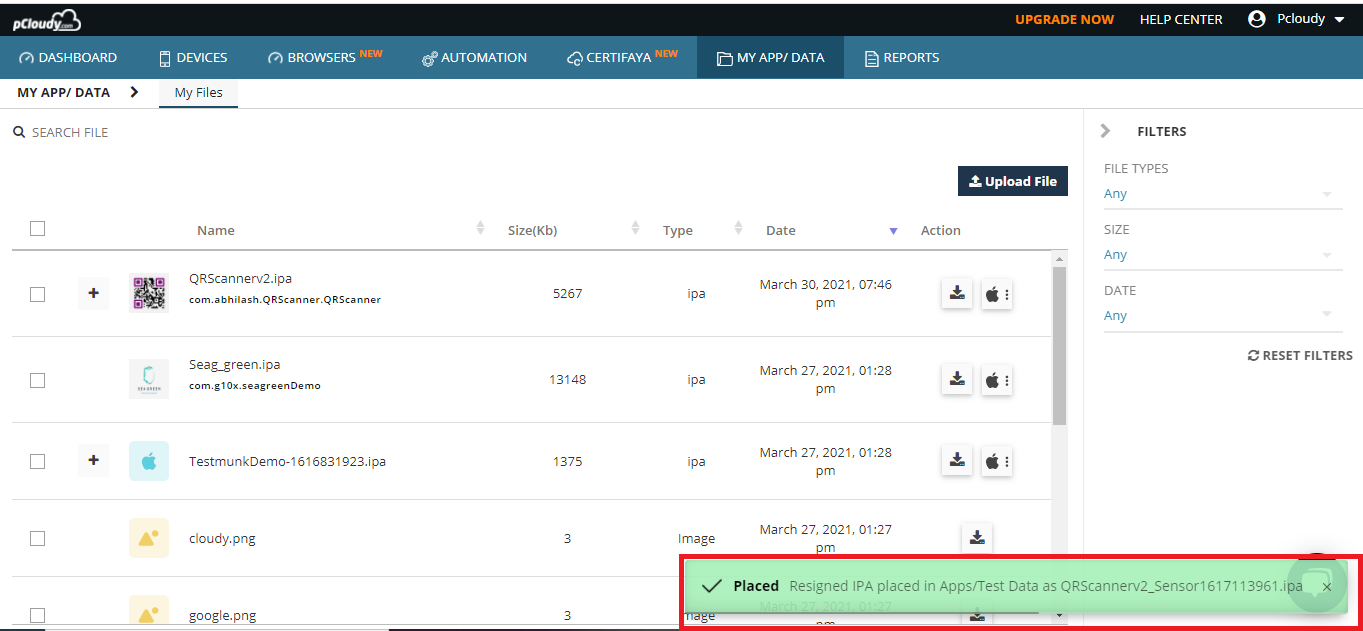 Click on ("+") to verify if an instrumented application is generated.
The user will see the application with "sensor camera" tag as shown below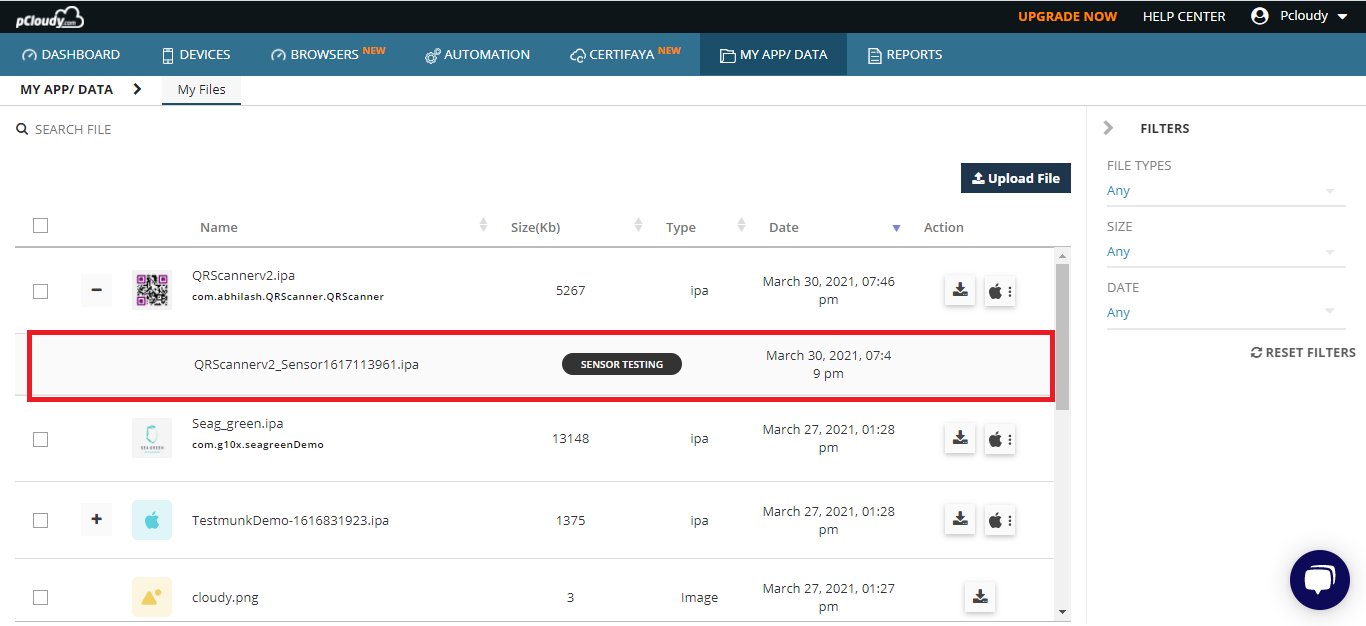 Step 3. Upload the QR file image in MyApp/Data
Step 4. Go to the device page and connect to any iOS device.
Step 5. Click on Install icon to install the QR Code app in the device
Step 6. Select the app and install it on the connected device
Step 7. Application will be installed and launched on the device. User needs to allow necessary permissions.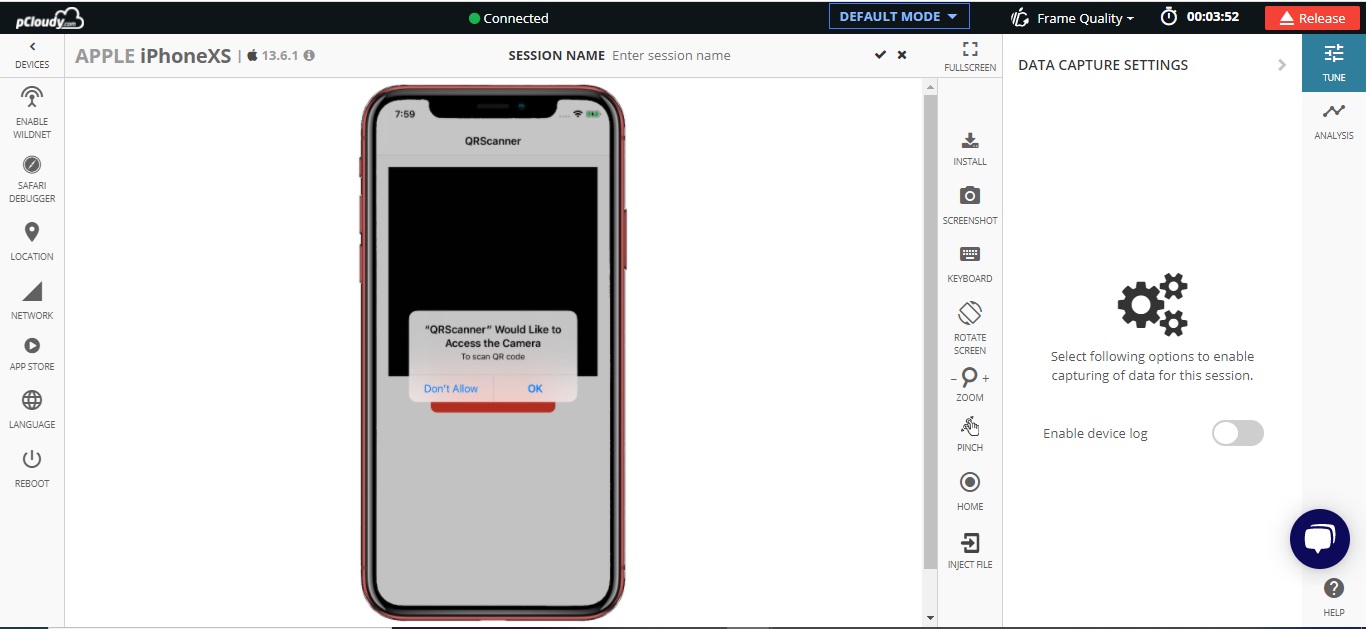 Step 8 .Click on "Inject File " icon as shown in below screenshot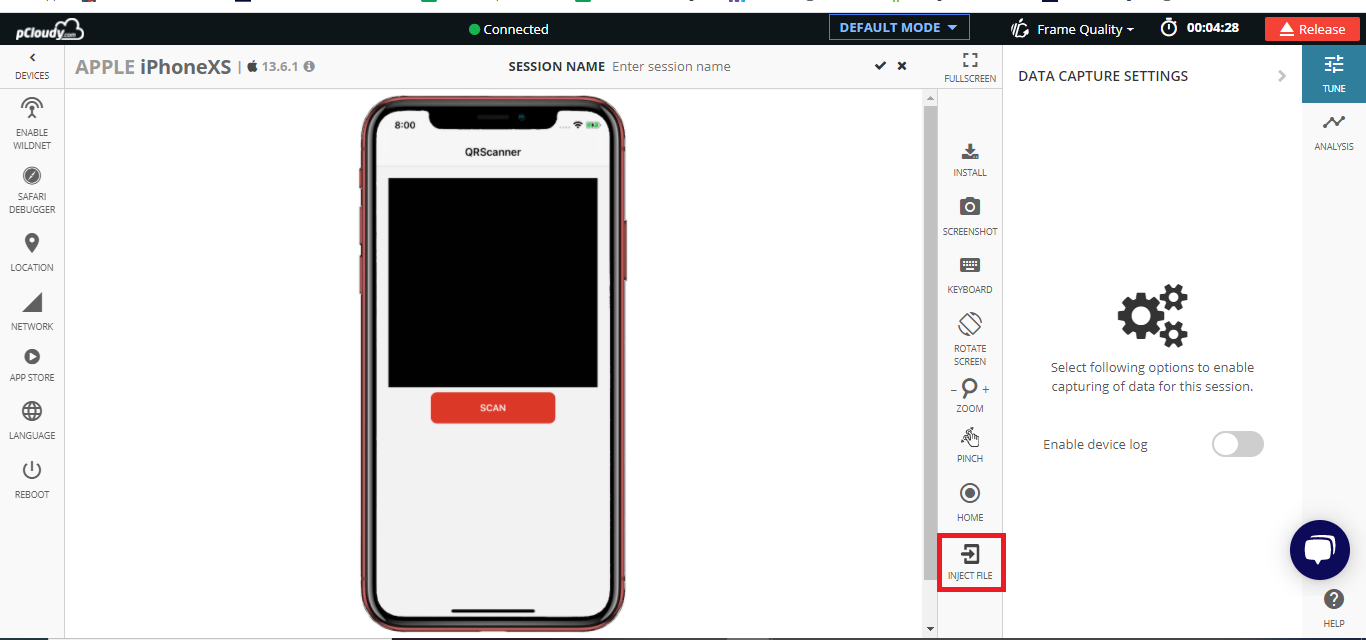 Step 9. Select the test QR code that has to be scanned.
Step 10. Success message appears once file is injected successfully as shown below.
Step 11. App will Scan the inject QR code.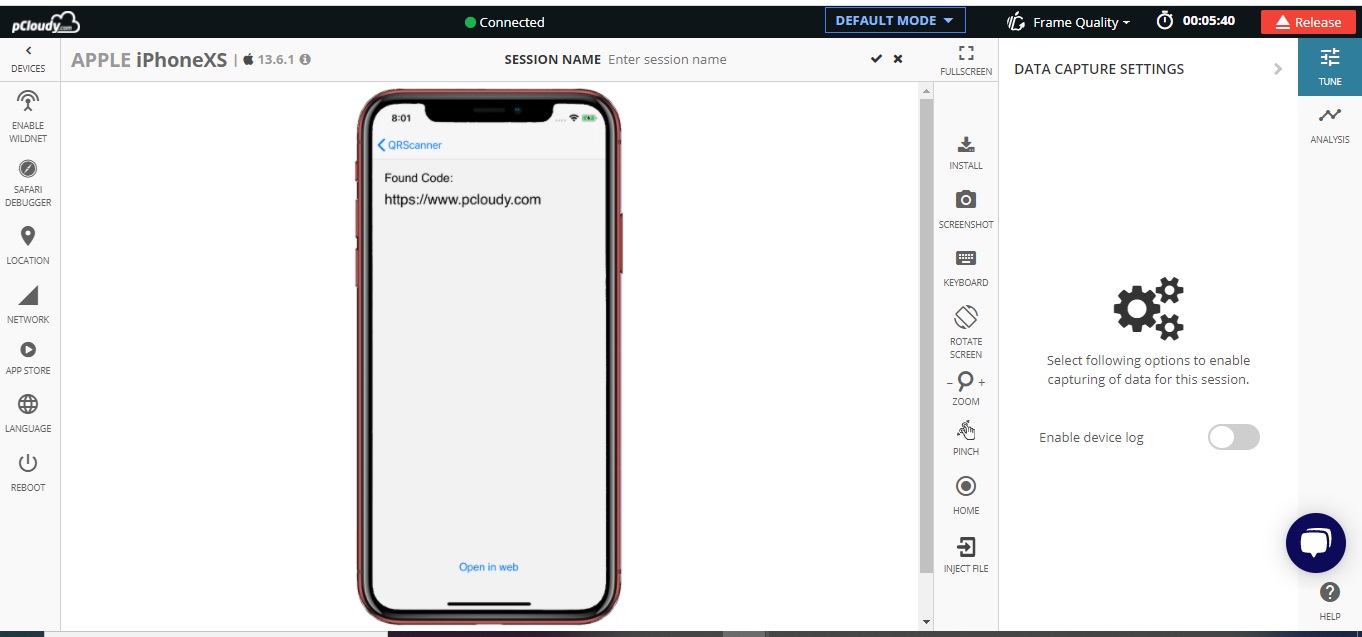 Step 12. To scan multiple QR code Follow below mentioned steps
Inject new QR code file
Scan it using an application under test