Restrict Device
In the Config settings page under the Restrict Device tab, the System Admin will be able to see all the devices that are being used.
Suppose you wish to allocate all ios to one team and all Android to others, you can do with help of Restrict Device feature. The team will only able to see the devices that are allocated to them.
You will be able the see the manufacturer, device name, OS, Version, reserved for the particular team and the action that can be taken.
To restrict a device for a team you need to click on the Restrict Device icon under Action.
Then in the new window, you can select the teams by clicking on the checkbox and then click on the Restrict Device button.
The teams selected for that device will be visible under the Reserved for Team section.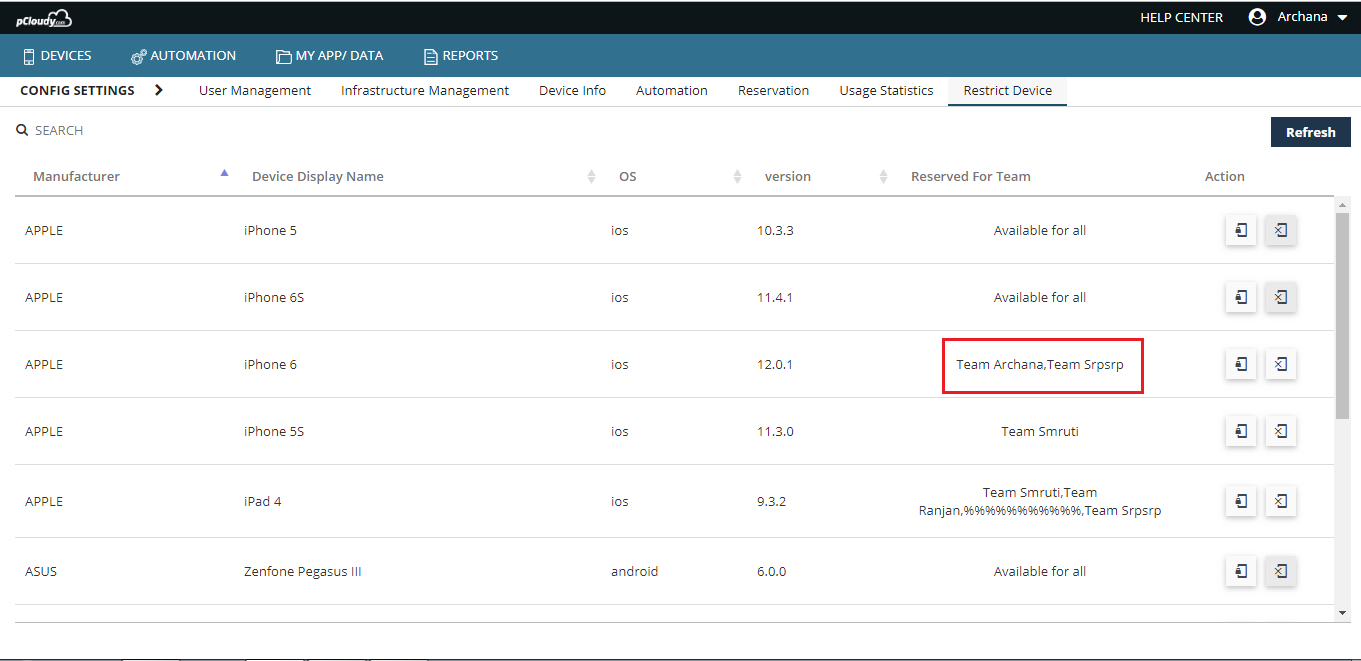 To unrestrict the device you need to click on the Unrestrict Device icon under Actions.