Add team members
In order to add new team members, the user must be registered with pCloudy for which he/she should raise a request over an email to the pCloudy admin (support@pcloudy com) for Team Admin permission.
Once the user is granted with the Team Admin access, he can login and start adding his team members under him.
Admin Login: Go to the user Name on the top right corner and click on Settings.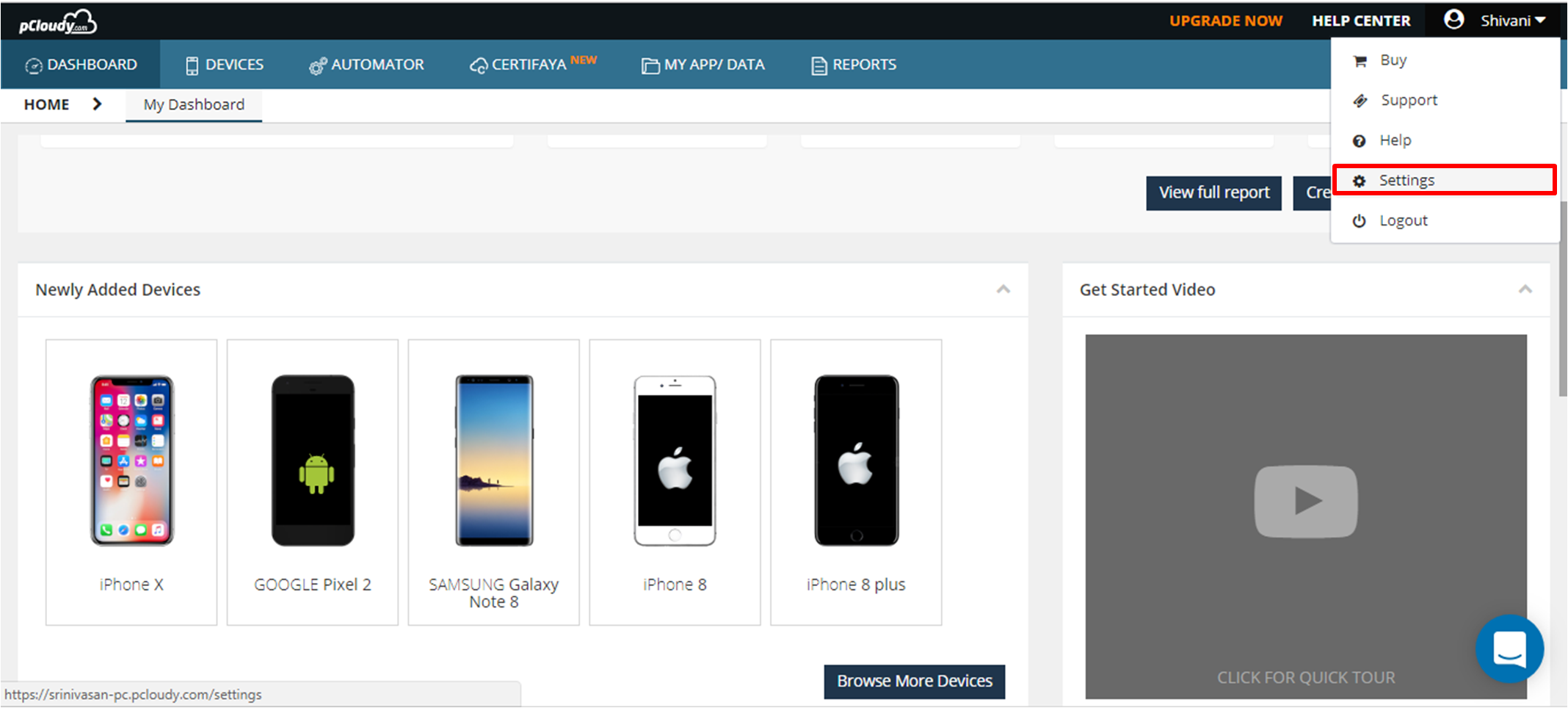 When the user has Team Admin permissions, he will be able to see the 'Team Info option with his login as shown below. Click that and click on Add User to add a new team member.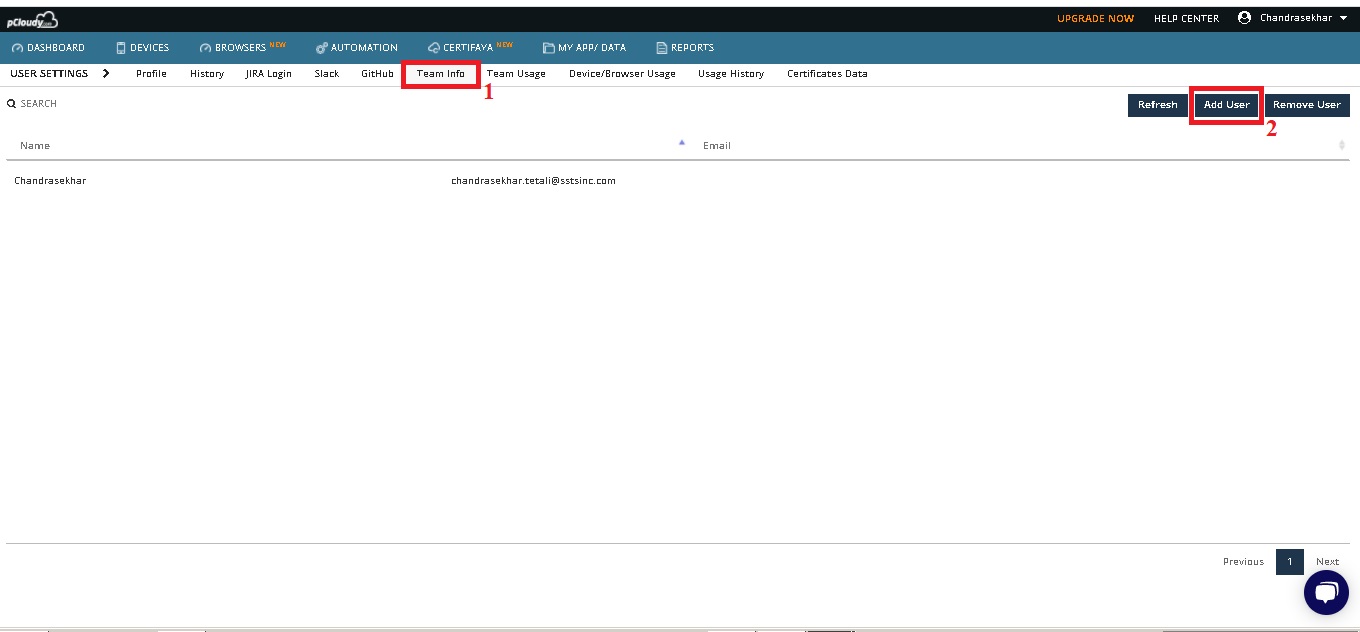 Admin can add his team members to his team and share the credits with them.
Note: Team members need to be registered with pCloudy domain
Adding a team member:
Enter valid Email ID which is registered with pCloudy domain.
Ensure that the user has registered with pCloudy, if a new Email ID has to be added to the team.
Click on "Yes" to confirm and proceed.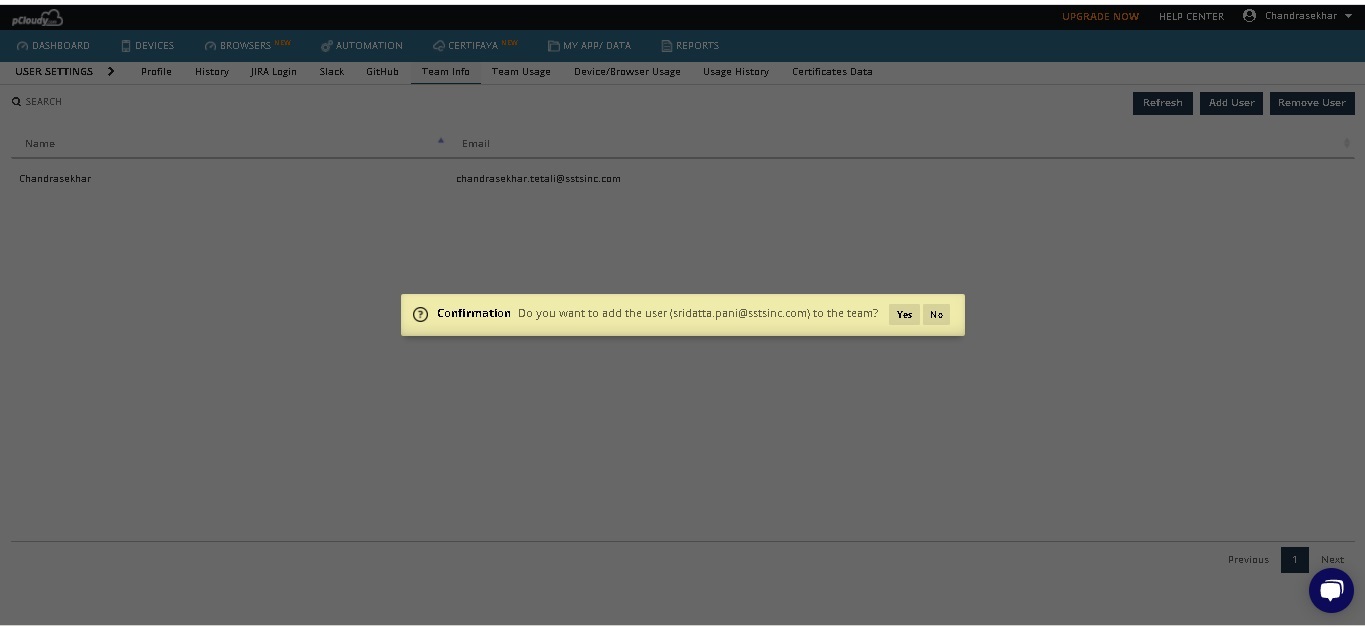 The user will be notified regarding the process and the email id entered will show as added user in the list.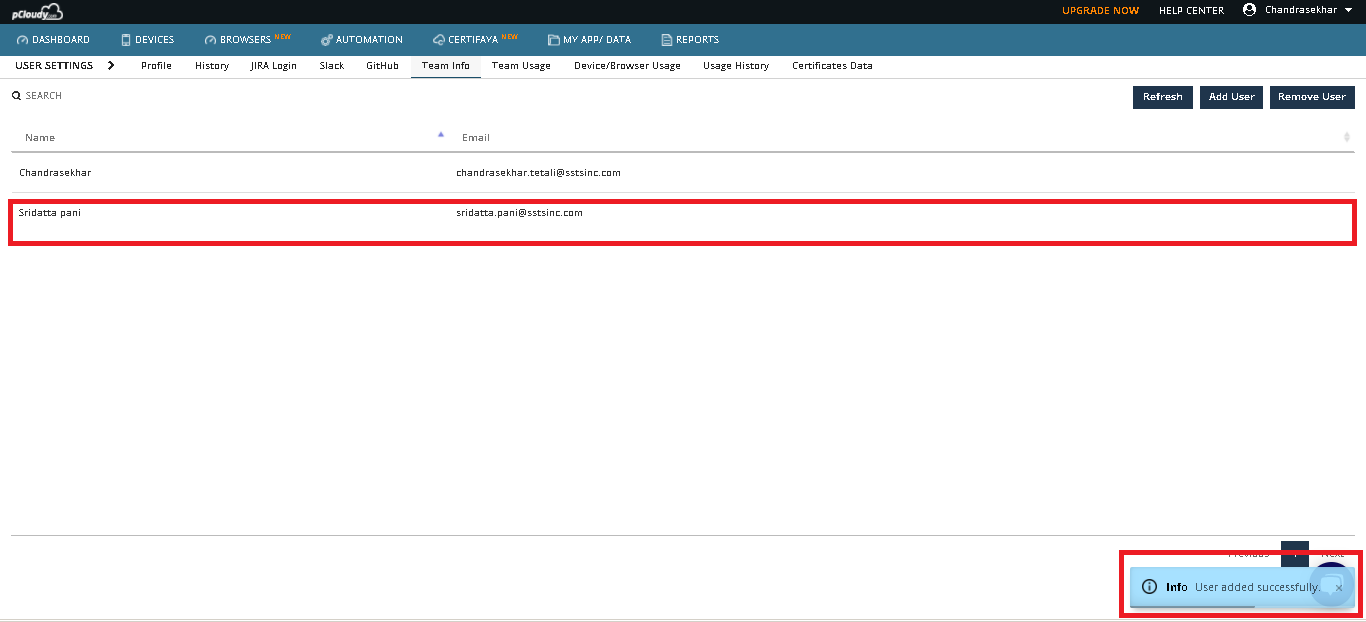 Users added successfully under admin