Create a Team
How to use Team Admin?
If any user who has registered with pCloudy wants to manage or share his/her credits with the team, then he/she should raise a request over an email to the pCloudy admin (support@pcloudy.com) for Team Admin permission.
Once the user is granted with the Team Admin access, he/she can login and start adding the team members under him/her and perform following actions:
Adding team member under Admin
Adding credits to user
Modifying/withdrawing user credits
Admin Login:
Go to the user Name on the top right corner and click on Settings.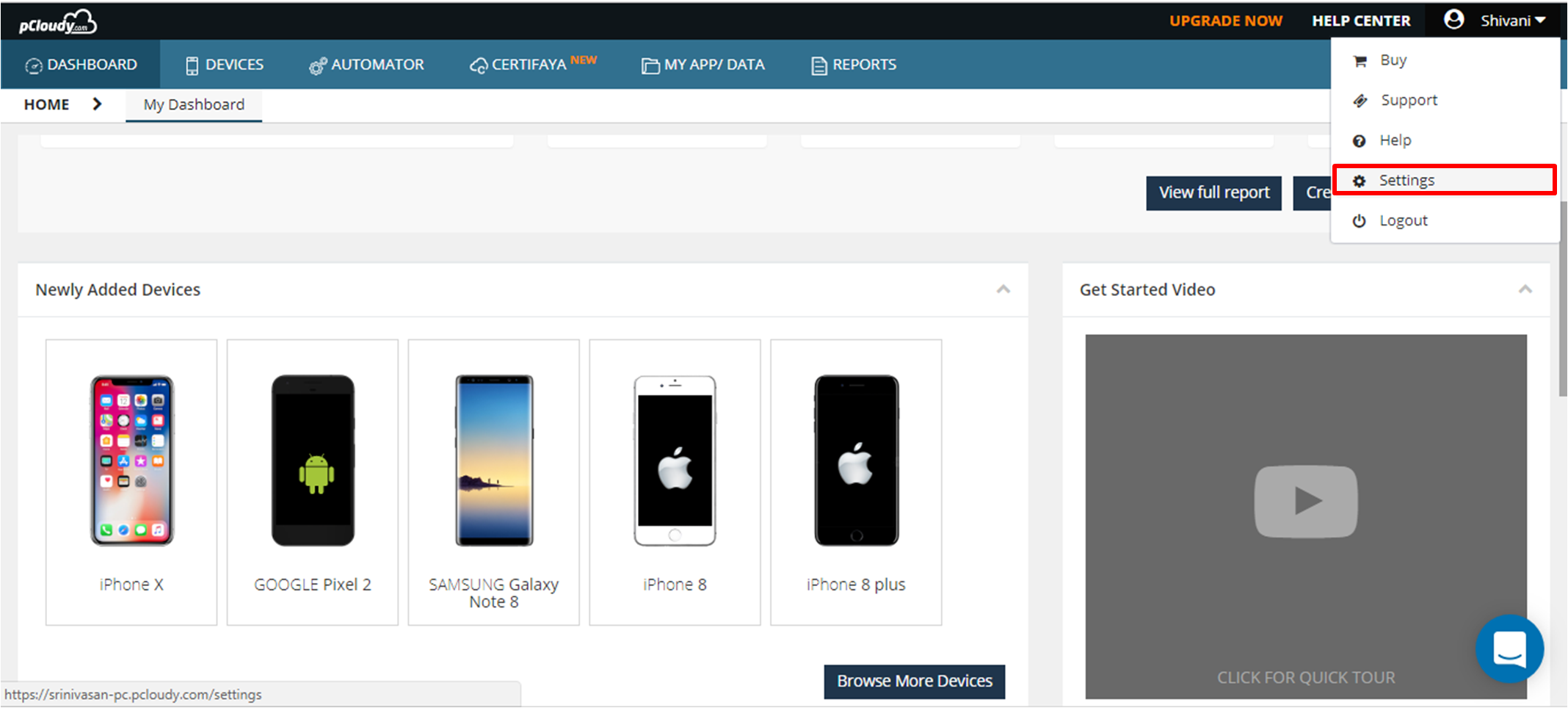 When the user has Team Admin permissions, he will be able to see the 'Team Info' option with his login as shown below. Click that and click on 'Add User' to add a new team member.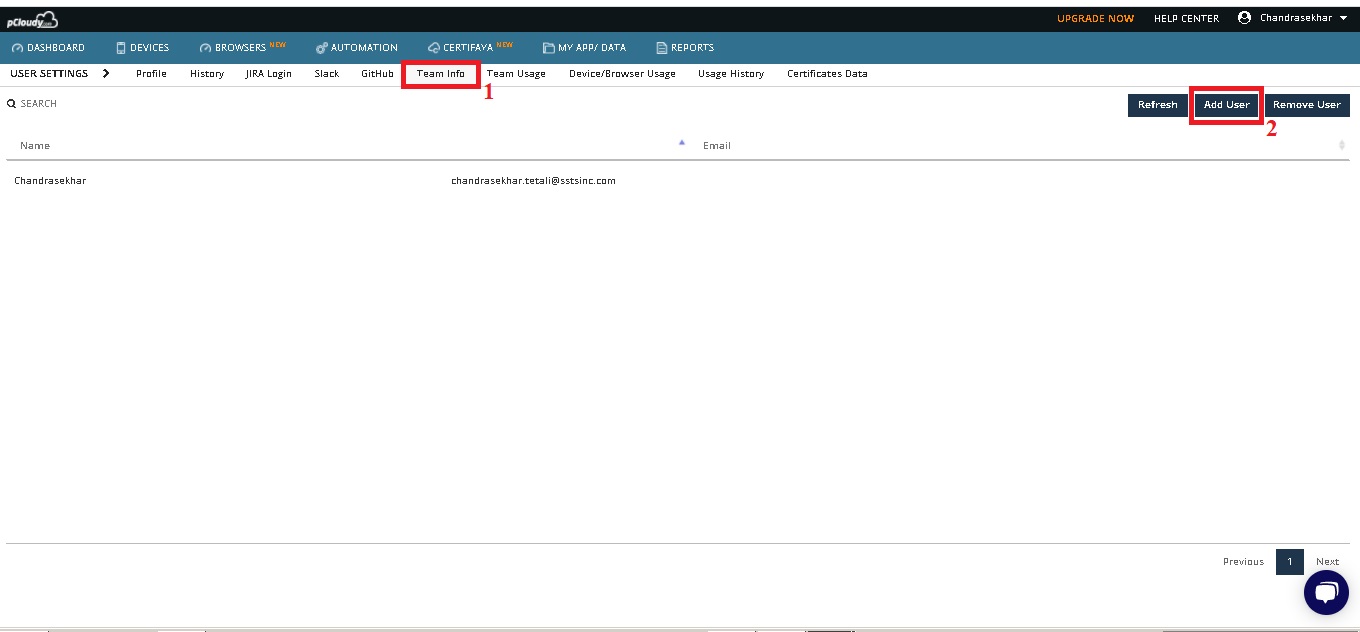 Admin can add his team members to his team and share the credits with them.
Note: Team members need to be registered with pCloudy domain