Overview
Using the Android Device Tunnel, users can connect multiple Android devices and take full control of it. This can be used by Developers to control a device using ADB commands and debug their apps in real time.Maximum number of devices that can be connected is ten.
Steps:-
Download the jar and config file from the link below.
http://pcloudy-content-distribution.s3.amazonaws.com/index.html?prefix=Android%20Device%20Tunnel/MultipleDeviceTunnel/
Place the jar and config file in the same path.
Enter the necessary details as mentioned below in the config file
URL of the cloud
pcloudy User name
Api Access Key
Duration for which you wish to book the device
Device id
Run the below command in the terminal
java -jar MultipleDevicesTunnel.jar
Run "adb devices command", in your terminal You will see localhost : XXXXX unauthorized

Login to pCloudy platform ->goto My Booking and connect the device
Allow USB debugging on all the connected device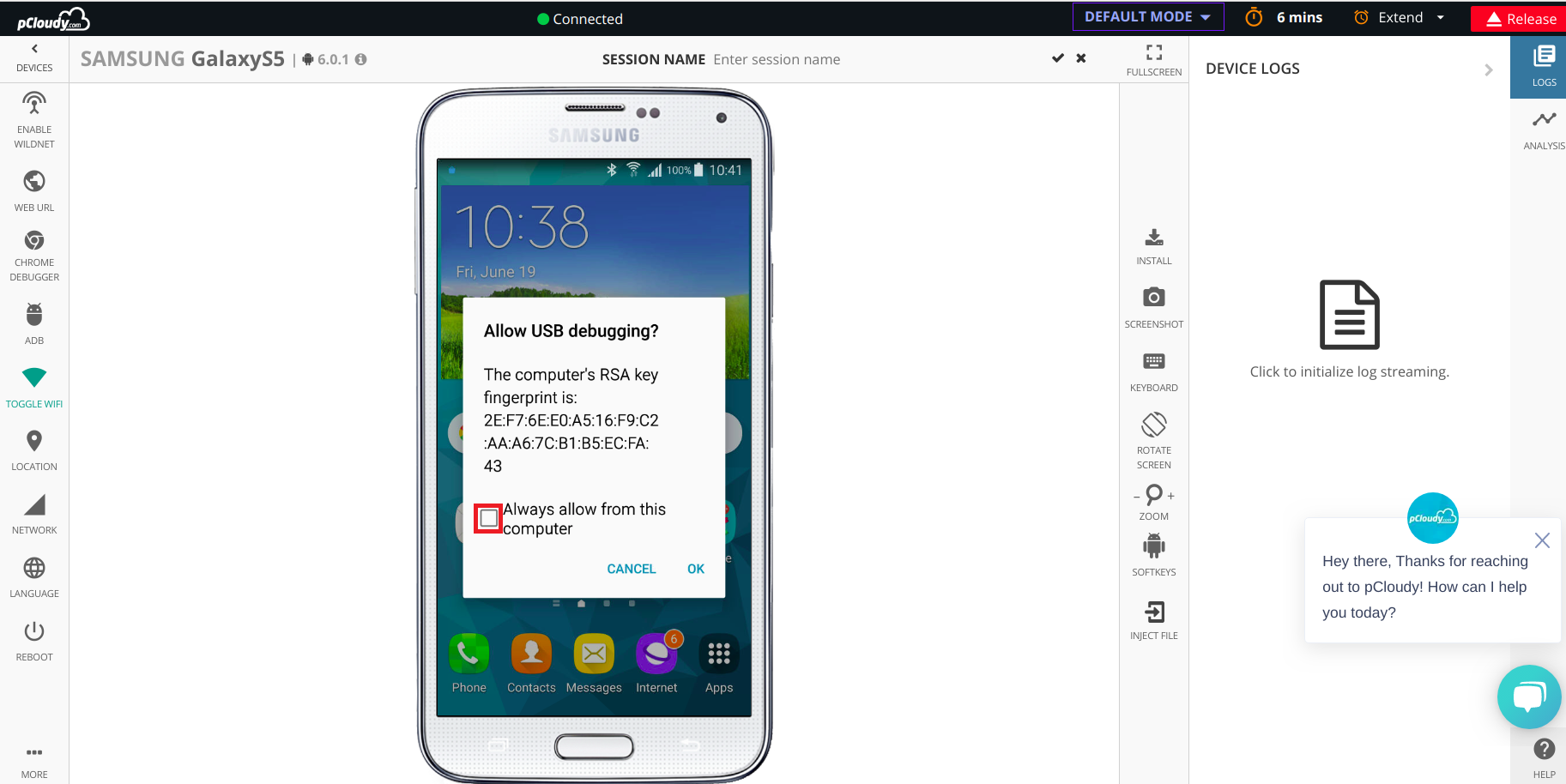 Check list of attached devices by running the command adb devices,Now you will see localhost : XXXXX device

Once the connection is established you can push ADB commands to the device