Accessing Free devices
Here are the steps to guide users to access free devices on the platform.
Step 1 After loging into the account, users will see the dashboard which will display an array of devices, some insights and platform features.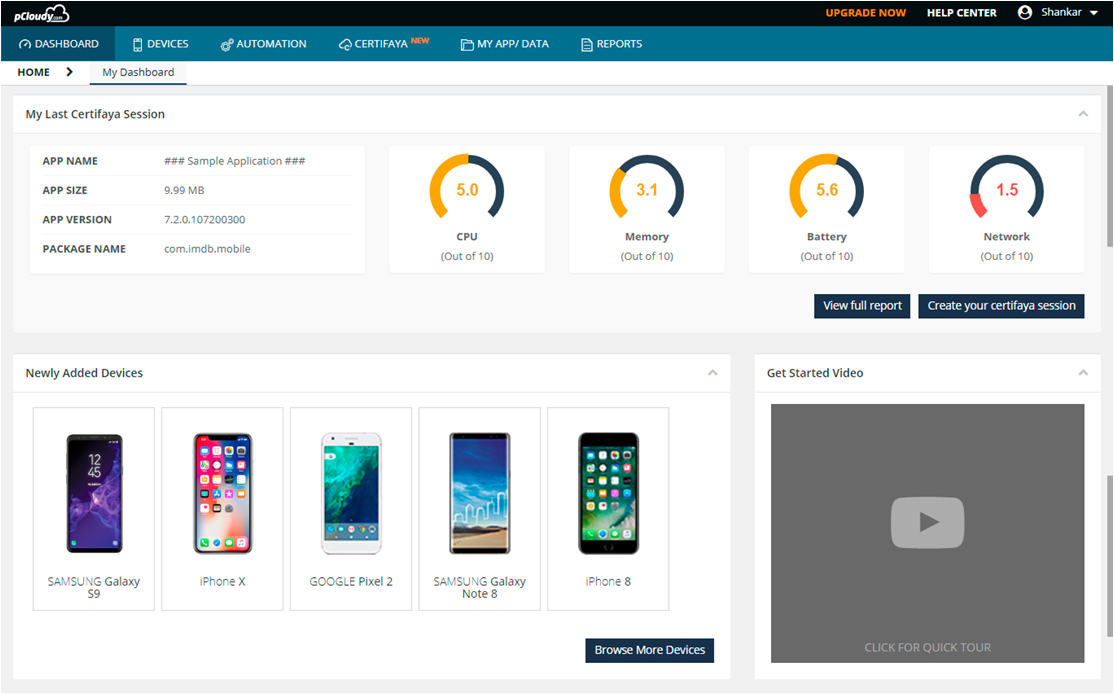 Step 2 Go to the Device Page by clicking on 'Device' tab and access the comprehensive list of devices on the platform.
Here is a list of legends a user might come across while trying to connect to a device.
| | |
| --- | --- |
| | Devices available on cloud to test apps instantly |
| | Devices are already in use by some user so are not available to test apps instantly |
| | Devices are offline and are not available for public cloud users |
| | Paid devices that can only be accessed after purchasing a subscription plan |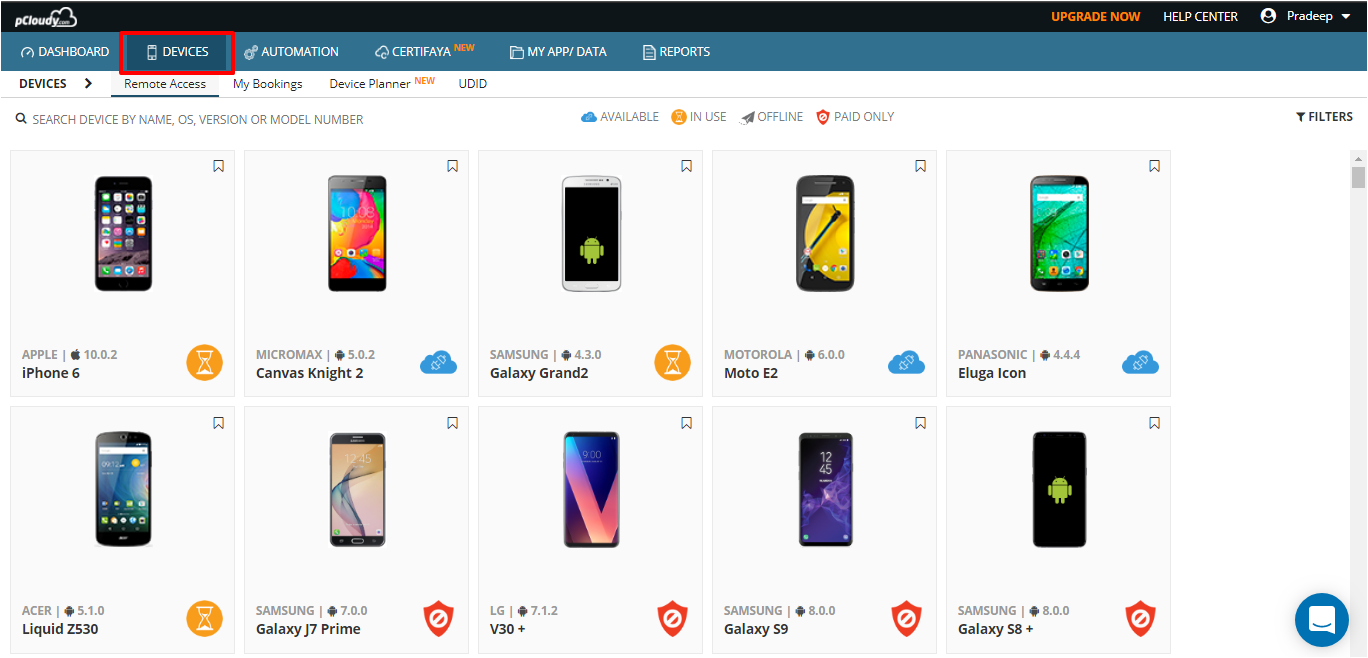 Step 3 Users need to click on 'Filters'in order to filter out the free devices on which the user can perform trial test for their app.
Click on 'Free' under Quick sort to access all the free devices available for users to test their app.
Step 4 A list of free devices will be displayed on the screen. User can connect to any of the free devices available on cloud.
Note: User will be given 60 credits in the free trial. As a free usage policy, users can only use a free device available once during the trial session. If a user try to run trial test on the same device again, it will turn into a paid access and will show 'Paid only symbol'.
a) List of actions that can be performed/not performed on devices in free trial:
Access to devices (Limited)
Connecting to devices
Uploading the app from local system
Taking Screenshots
Bug logging
Access to device logs
Access to Performance metrics
Access to Settings (Blocked)
Google Playstore (Blocked)
Create Google account (Blocked)
SIM card features (Blocked)
b) List of features available/not available for a free trial user
Manual testing
Automation (Not available)
Device Planner (Not available)
Bot testing - Certifaya - 1 free trial