Logging a bug in JIRA
An Overview:
We have integrated JIRA with our platform and now users can upload the test findings directly to JIRA while testing their application on pCloudy. Users can attach relevant data in one single click.
Prerequisites
User should be registered on pCloudy platform
User should have JIRA account
Steps to integrate Jira
Step 1.Login to your registered pCloudy account goto profile and select Settings in dropdown list.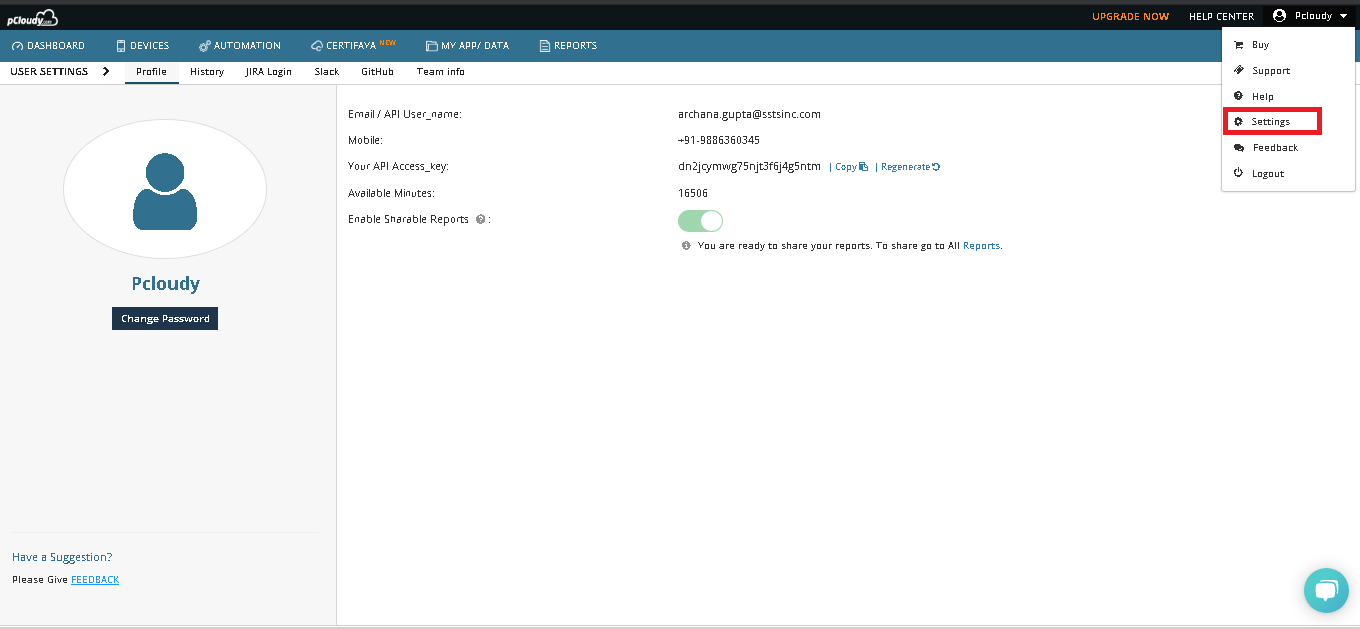 Step 2.Click on the JIRA tab.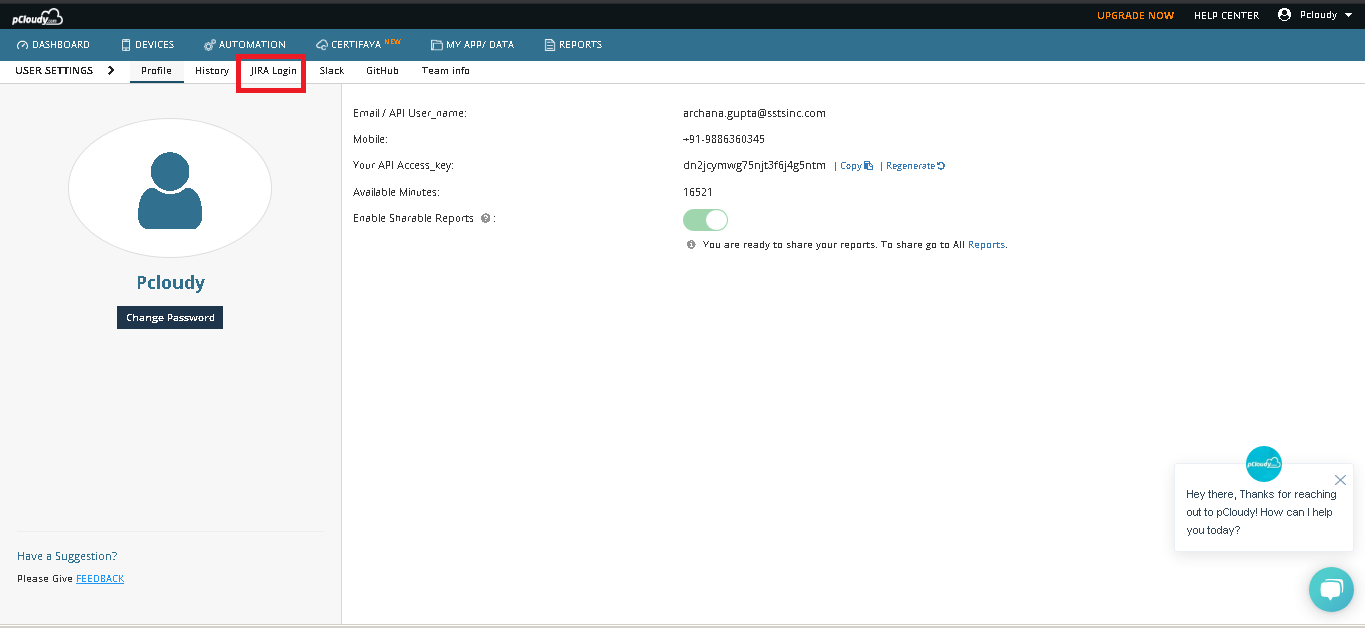 Step 3.User will be directed to the JIRA login page where users need to enter the URL and the Access Key and then click on login.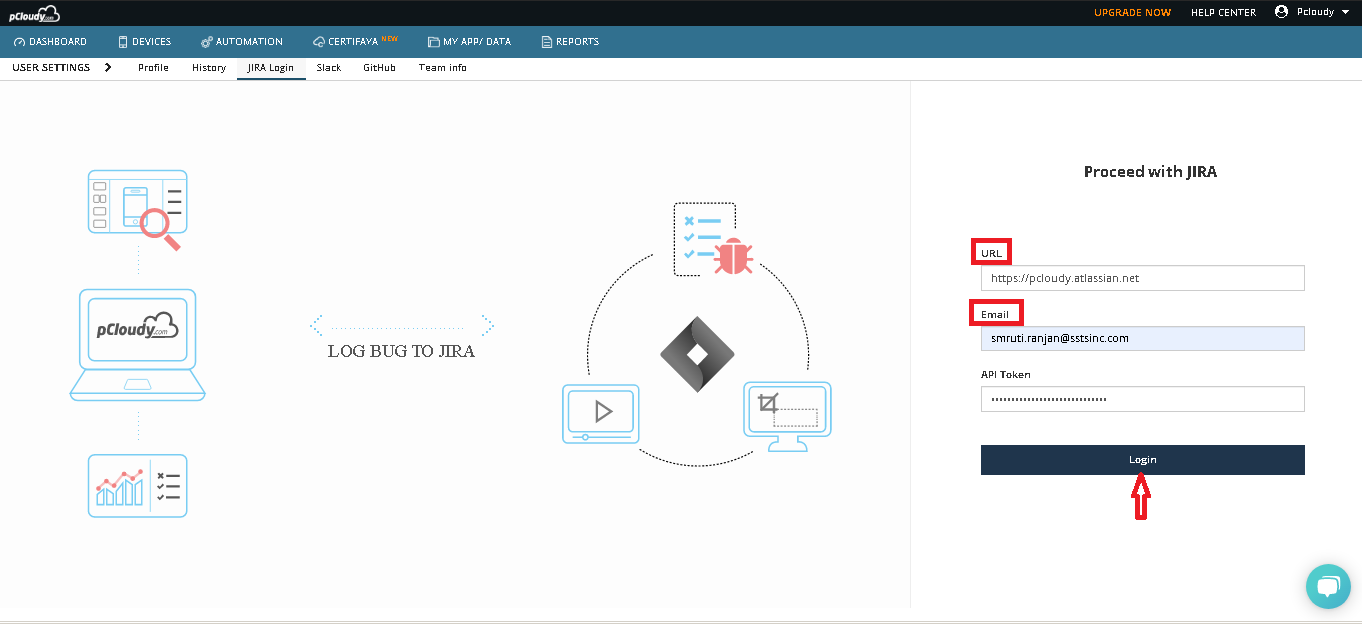 Step 4.Once user login, success message appears on screen.
Step 5.Go to the device page and connect a device.
Step 6.In the device interaction page after performing the testing, click on Collaborate at the top right corner and in the drop-down list click on Log a bug in JIRA.
Step 7..A new window will open where you can log an issue and provide a description.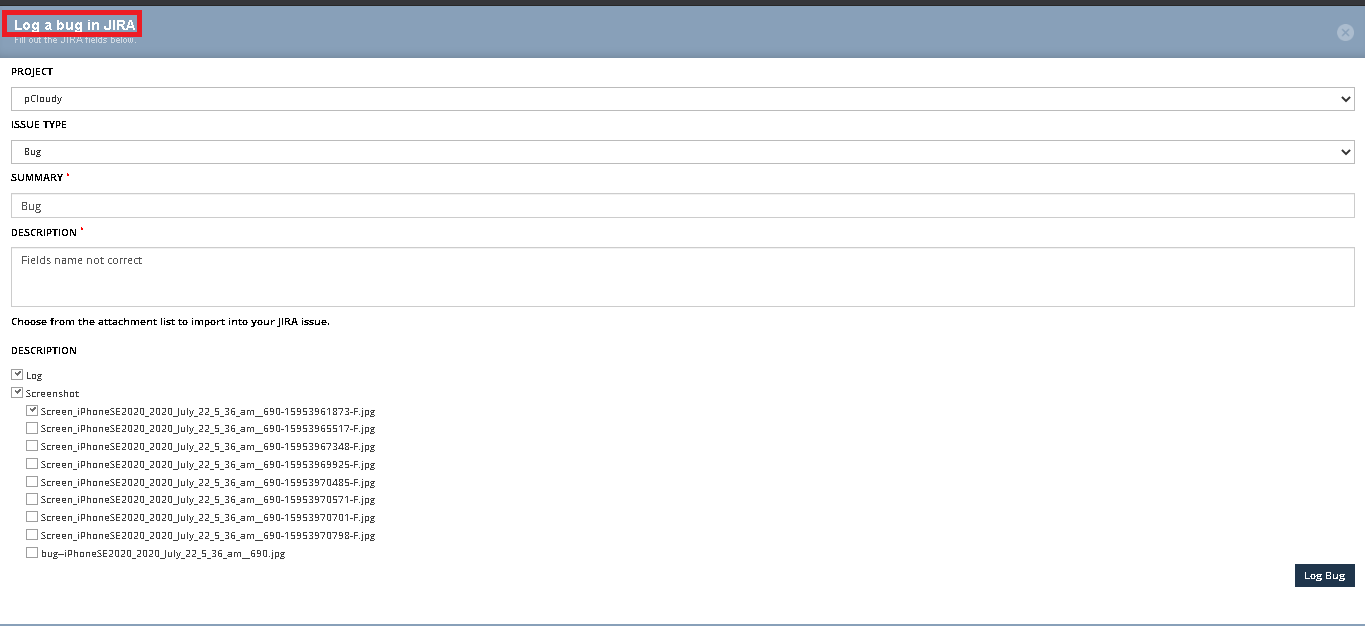 Step 8.User need to select the Project, Issue type,Summary,Description ,Logs and screenshot and click on Log Bug.
Step 9.Once bug is is reported ,success message appear with JIRA ID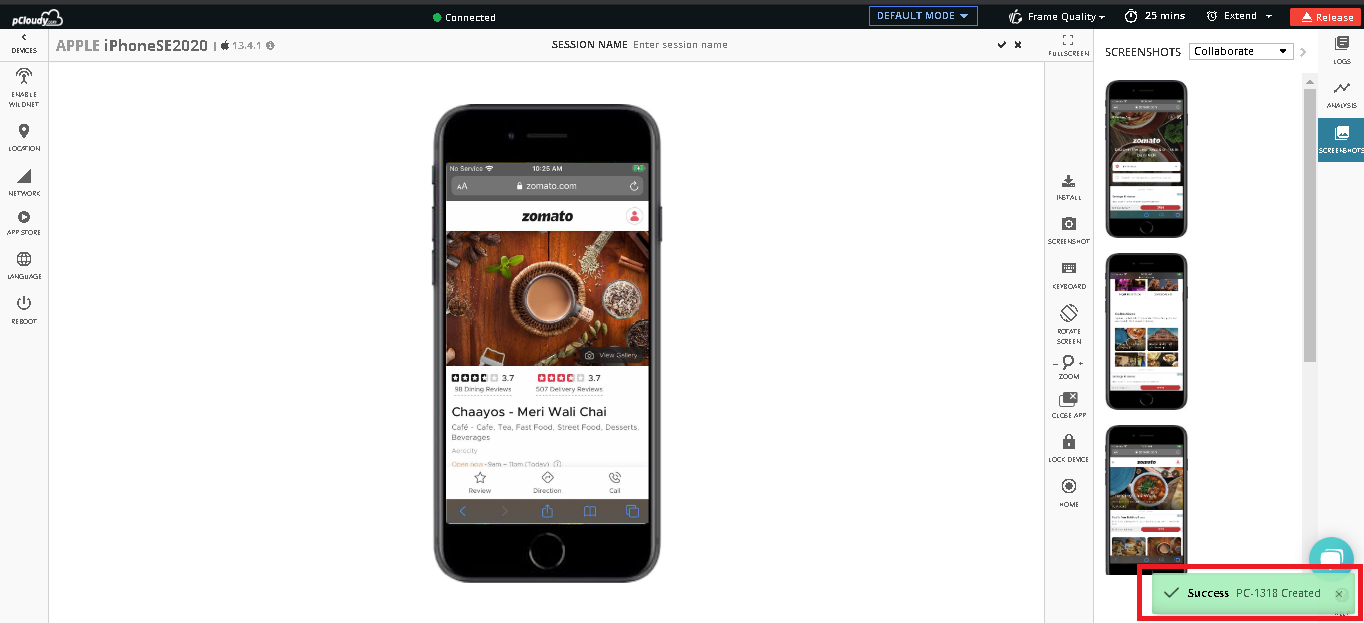 Step 10.Users can login to JIRA and check the issue with same JIRA ID.