Chrome debugger
Chrome Debugger helps you to inspect all of resources and activity on a webpage, making development and debugging more efficient on Android devices.
Pre-requisites
JDK 8 and above.
Android-sdk latest version.
Steps
Step 1 Run device tunnel using Plug-in or Command prompt interface to book the device for running Chrome Debugger.
Step 2 Booked devices will reflect on UI under My Bookings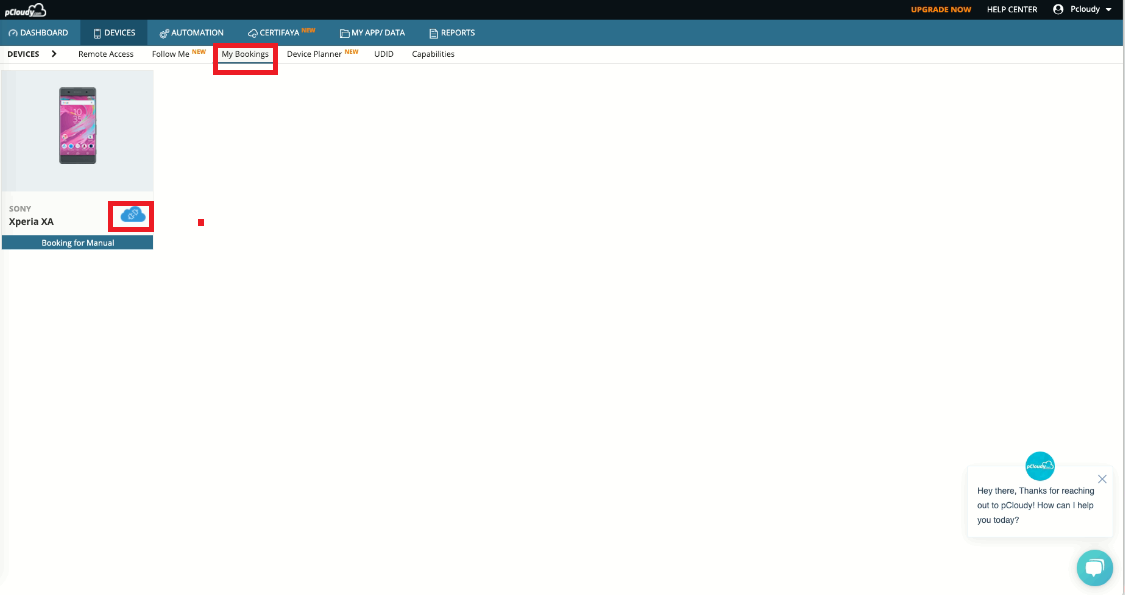 Step 3Connect the device and open the chrome app on the connected device and enter the URL you wish to debug.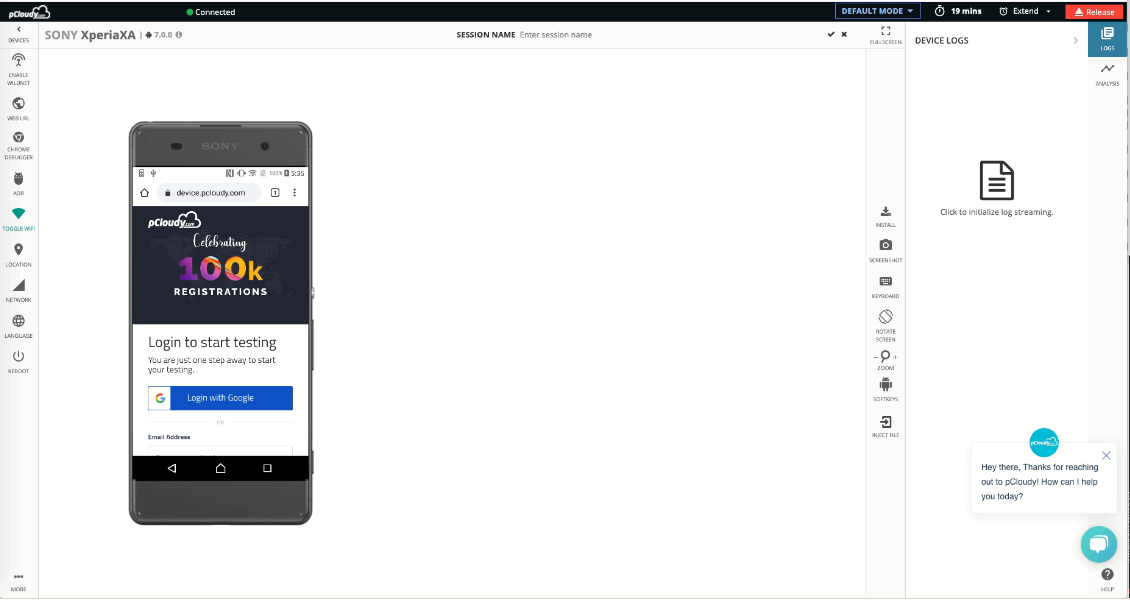 Step 4 Click on More tools and then Developer tools as shown below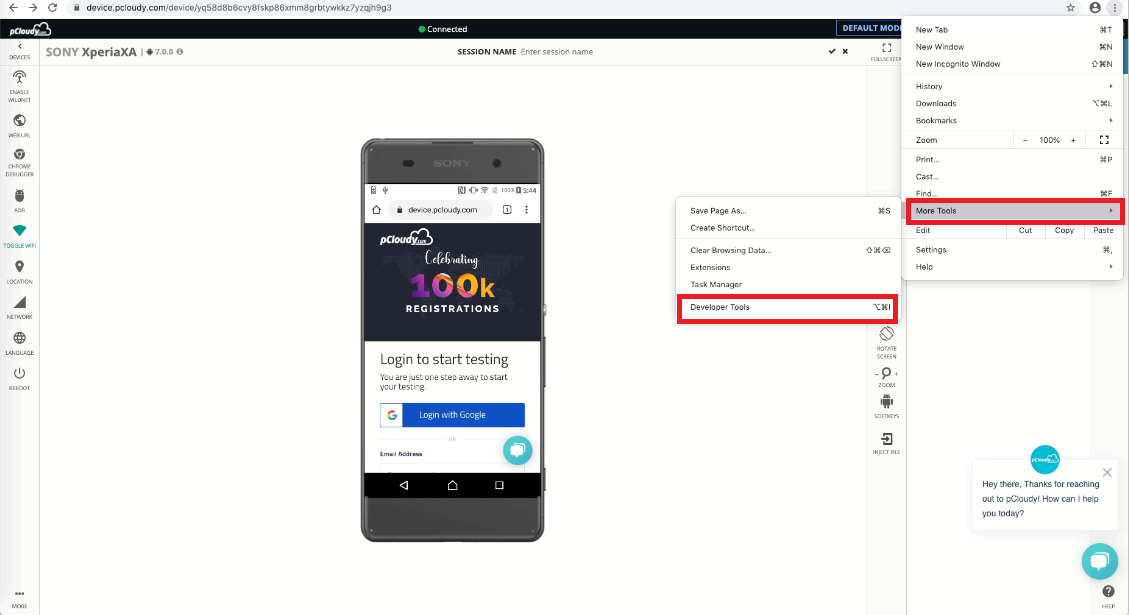 Step 5 Click on More tools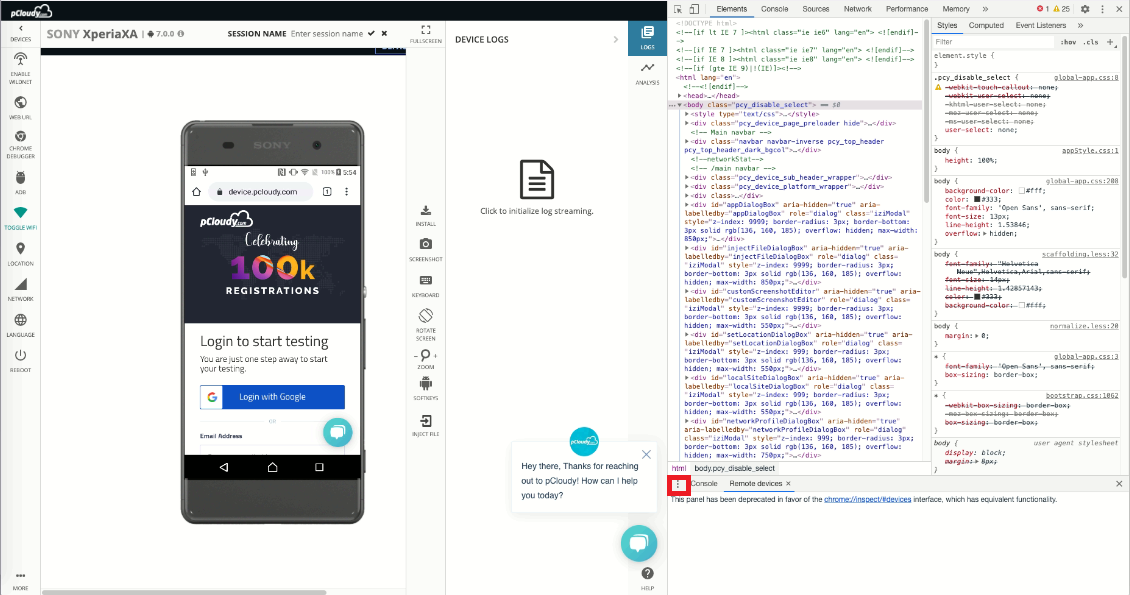 Step 6 Click on Remote devices
Step 7 Click on crome://inspect/#devices present under Remote devices as shown below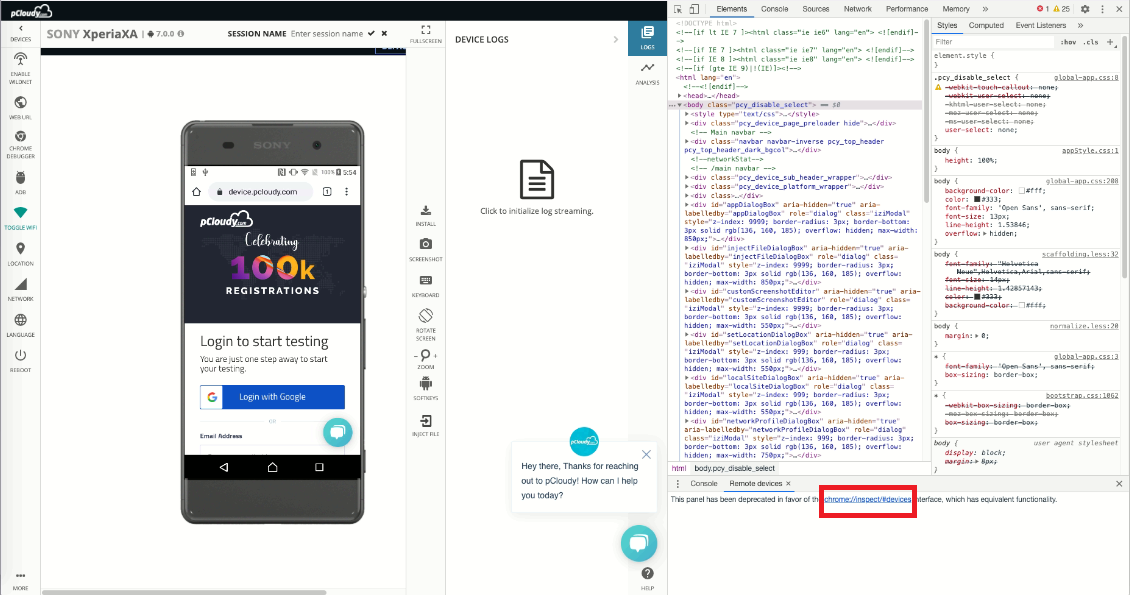 Step 8 Click on inspect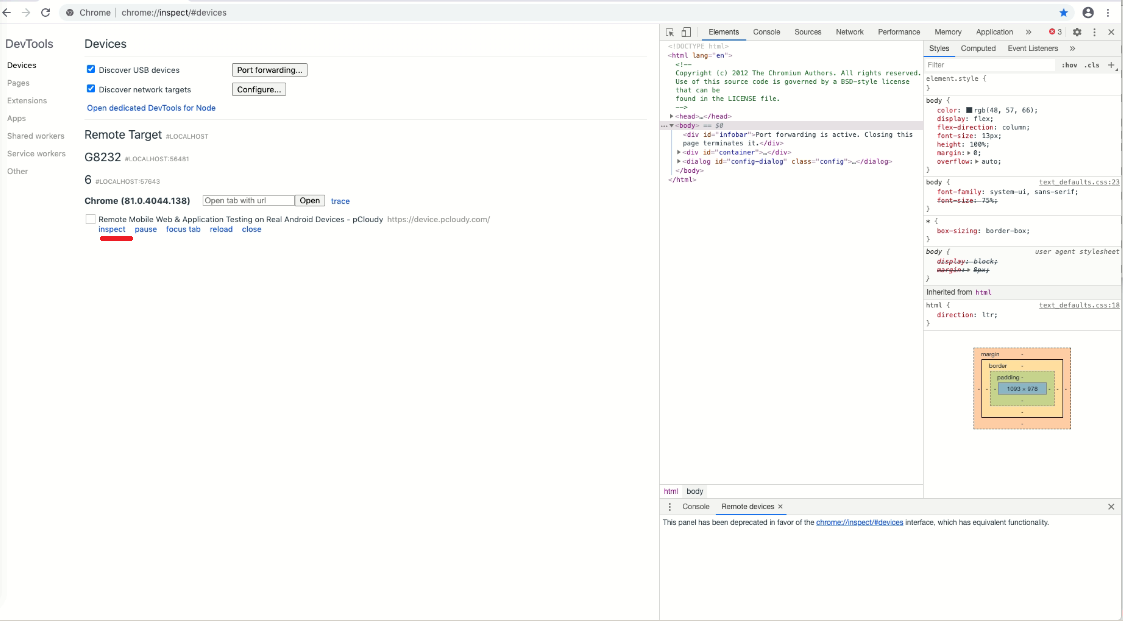 Step 9 On selecting inspect, we are ready to debug the page