Safari Debugger
Safari Debugger helps you to inspect all of resources and activity on webpage, making development and debugging more efficient on iOS devices.
Pre-requisites:
Mac machine
JDK 8 and above
socat (install using the command - brew install socat)
Note: In your Mac, If the Safari Browser version is 13.1 and above it will support higher version of devices (12.4 & above 13.1) .If safari browser version lower-than 13.1 then it will support all version of devices
Steps to be followed to use safari debugger in pCloudy
1. Close safari application before connecting to the device.
2. Run iOSConnect to book the device for running Safari Debugger.
3. Booked device will refelect on UI under My Bookings.
4. Connect the device on chrome browser from Mac and open safari app on the connected device.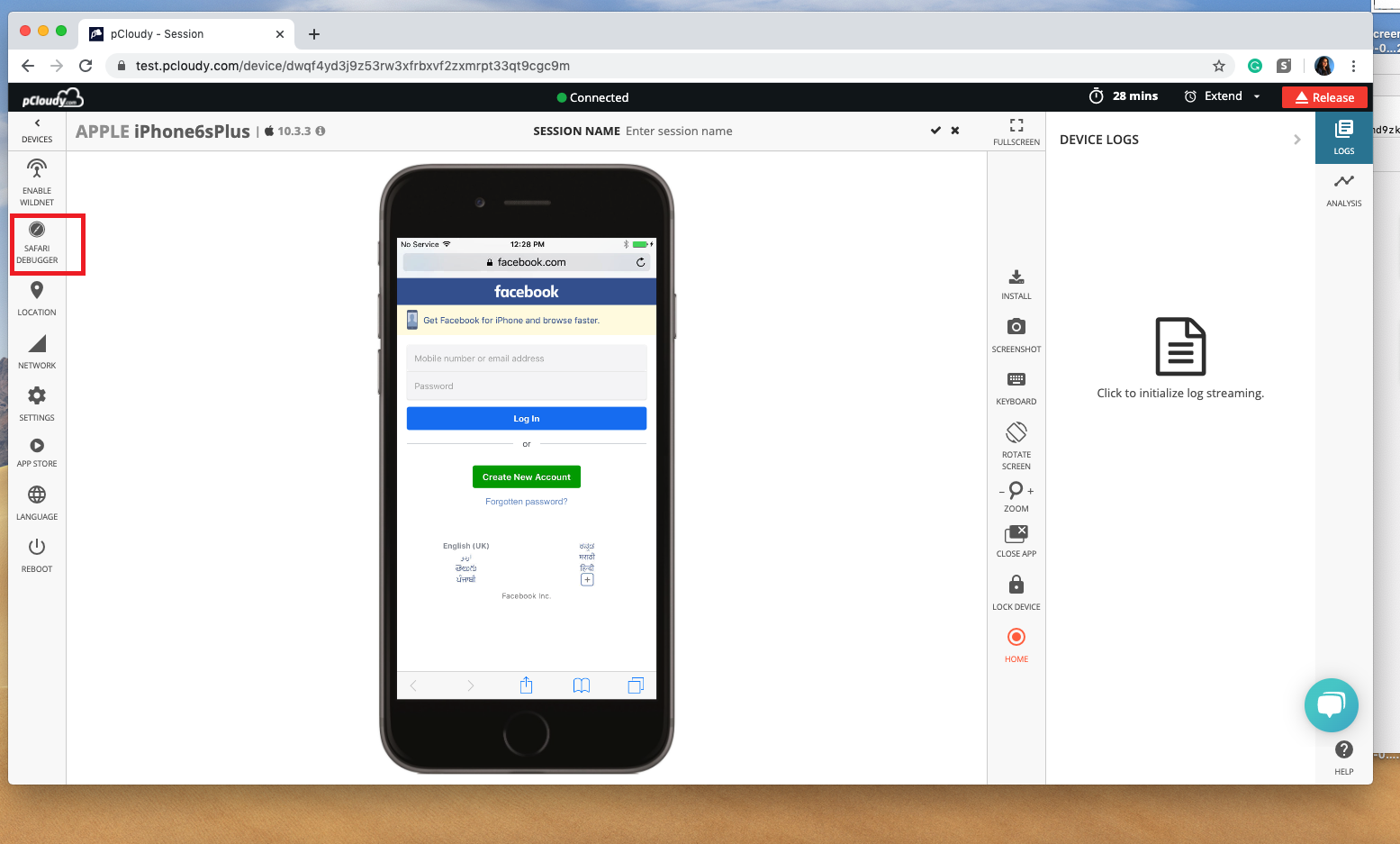 5. Open Safari on Mac, it may take few seconds to recognize the device and to show in develop tool bar.
6. Once the device is recognized by safari application, selected URL will reflect under the booked device menu.
7. On selecting webinspector pops up, we are ready to debug the page.
8. On exiting the jar command from terminal, the device that is connected to mac safari application disconnects and the inspector page closes.
jar Command:
sudo java -jar iOSConnect.jar apiEndpoint userName apiKey your machine user name