Overview
This feature helps you to set phone location (using "latitude" and "longitude") for any location aware app. For your location aware application you can change the geo-location of the device using this feature.
Note - For steps using the Geo-Location feature using the Old User Interface (Old UI), please scroll down.
Steps to use the Geo-Location feature (New UI)
Step 1 - Connect to any of the available devices on the platform
Step 2 - Click on "LOCATION" on the left pane under "All Actions" section
Step 3 - After clicking on "LOCATION", a Google Map with "Lat" and "Long" fields at top will appear. You can enter the Lat and Long or select your desired location from the given map and click on "Set".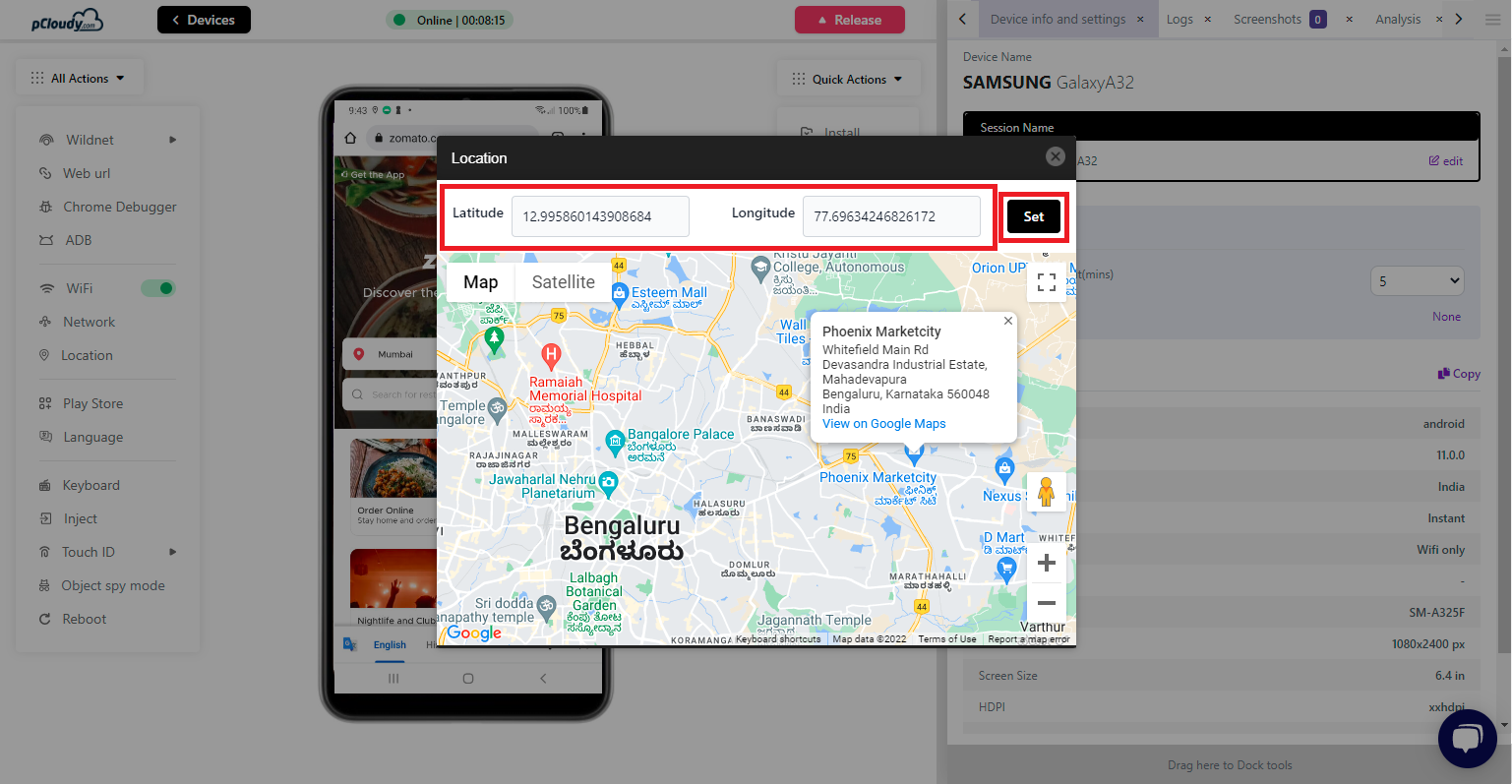 Step 4 - This new selected location will be given to the application under test.