Network Simulation
Simulated networks – Network related tests for mobile apps need not be such a hassle if the testers are given full control of the network being used. Using a simulated lab network, testers can easily test their mobile apps by simply selecting a network profile and applying it to the device in use. The network profiles carry different parameters like Delay and Upload/Download speed. This feature helps testers to replicate a myriad of network conditions for testing mobile apps.
How to test the apps by simulating different network conditions?
Applying a Network Profile (Shaping)
Login to pCloudy
Select and connect to a device
Click on Network tab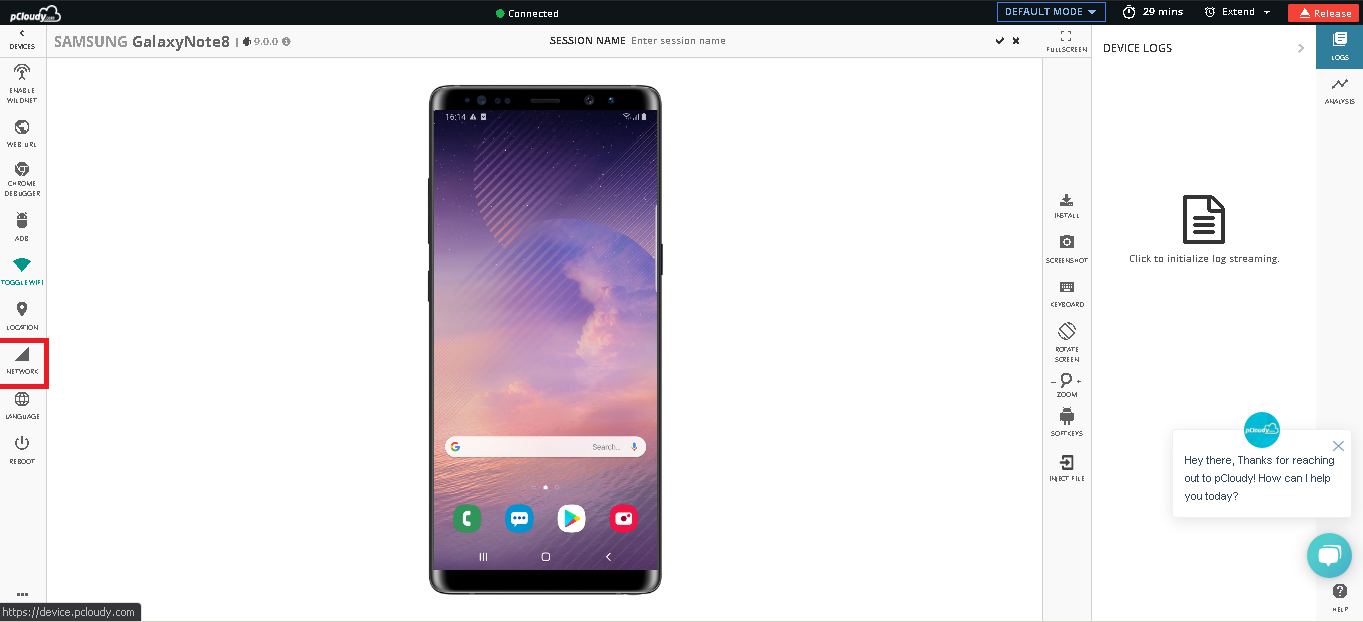 A dialogue box opens up containing different simulated network profiles
Select a profile and click on 'Shape' button.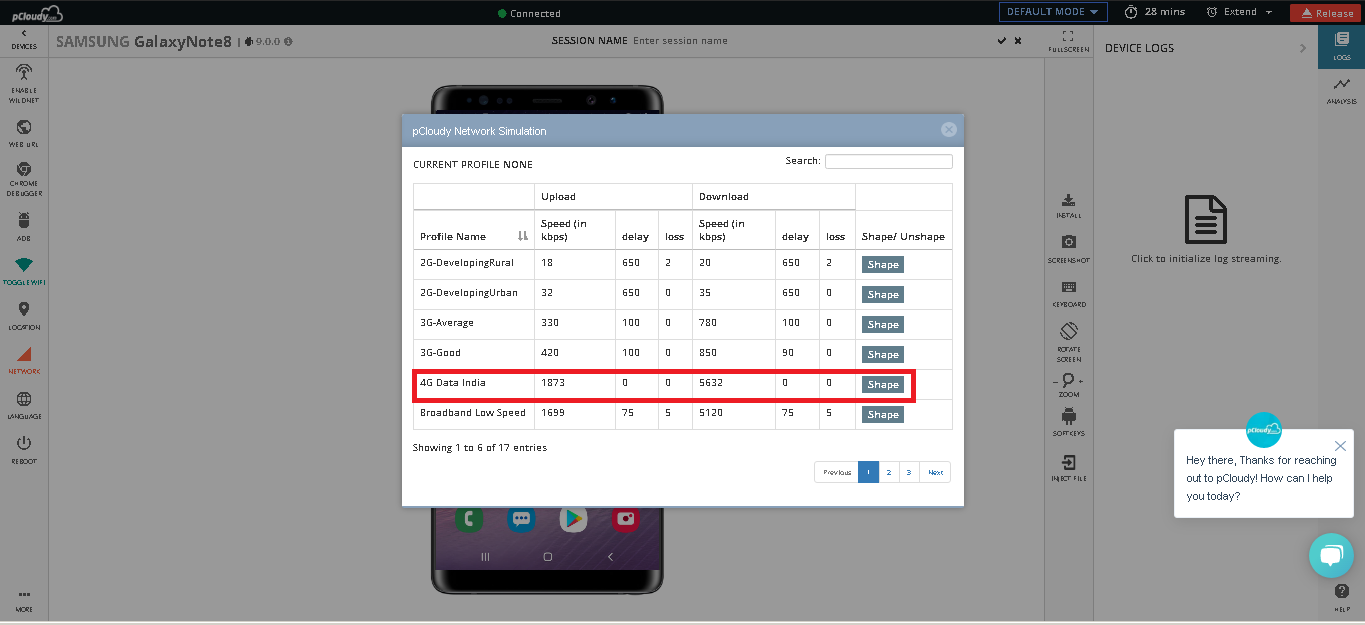 User will be notified after successful shaping of the network profile.
The selected network condition will be applied to the device.
Test the app on selected network condition.
Changing network profile
During the testing session, if a user needs to test the app on other network conditions, the user can select the 'Network ' feature and select any desired network by shaping the same.