Screenshots and Bug logging
This feature enables users to take screenshots for reference and log a bug while performing testing. As pCloudy is integrated with Jira, testers can also log a bug directly to their JIRA account.
Pre-requisites:
Step 1 In order to take a screenshot, click "Screenshot" icon.
1x1 pixel screenshot along with the skin of the device will be captured and will automatically appear on right hand side of the screen.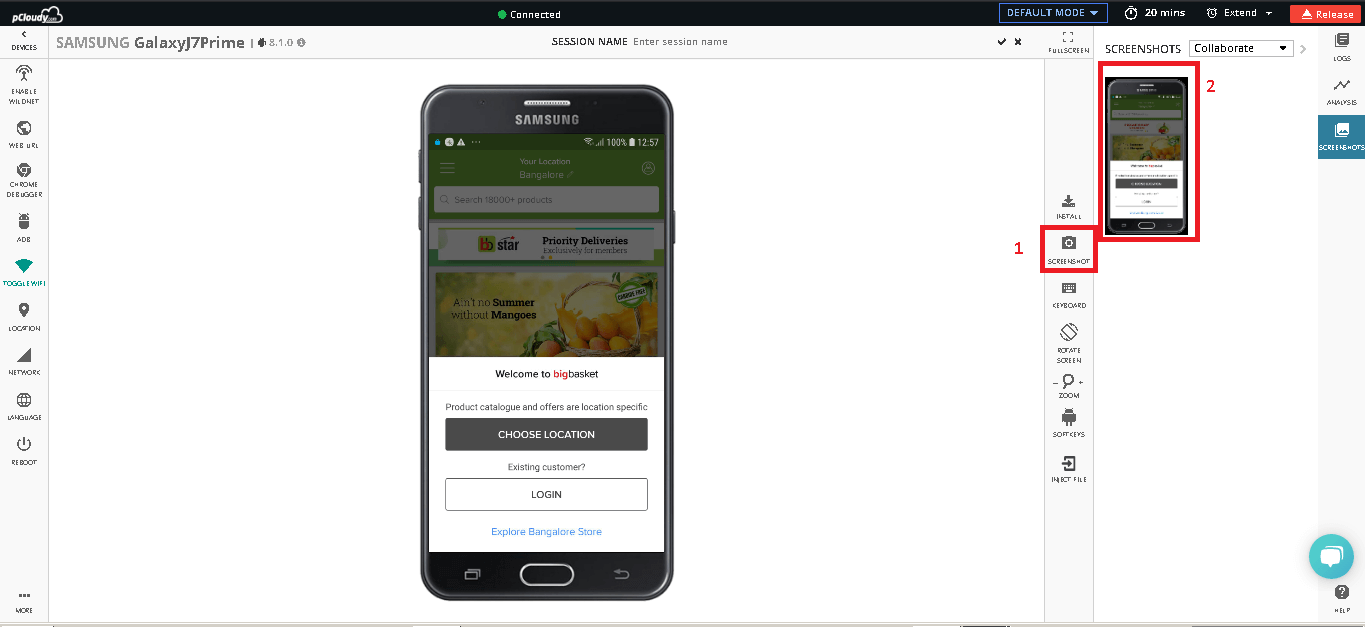 Step 2 Hover your mouse over the screenshot and select the edit button.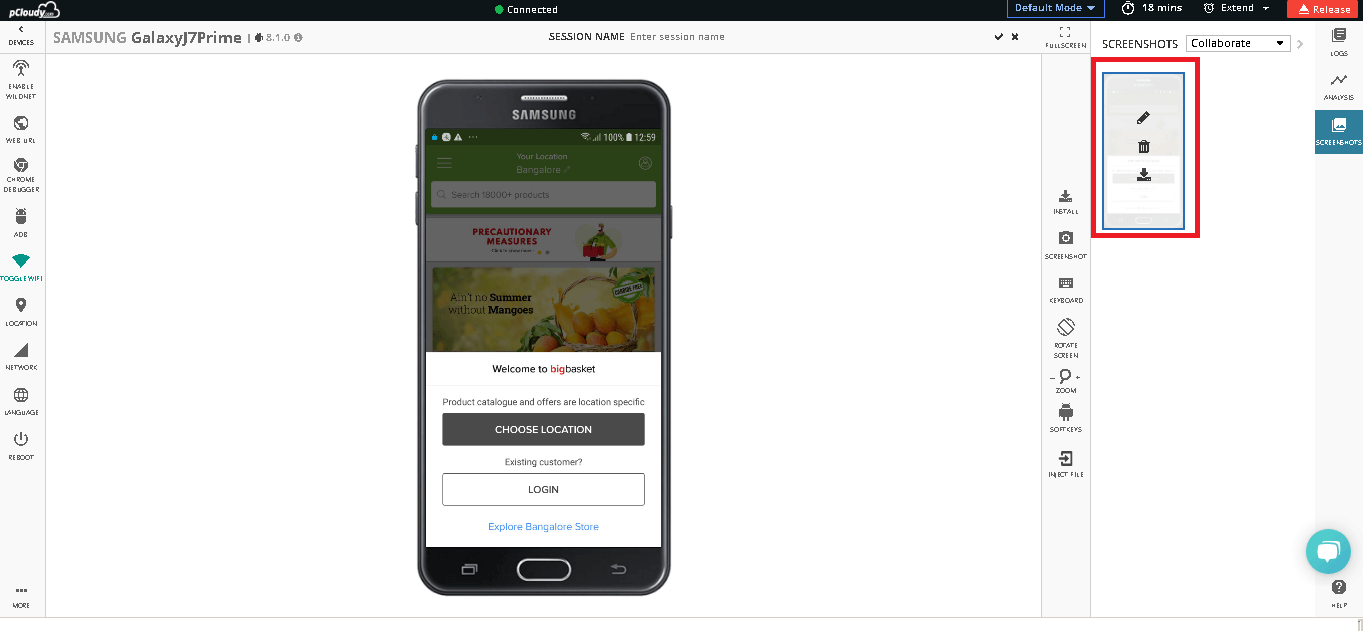 Step 3 Mark the affected area in the app and click on save.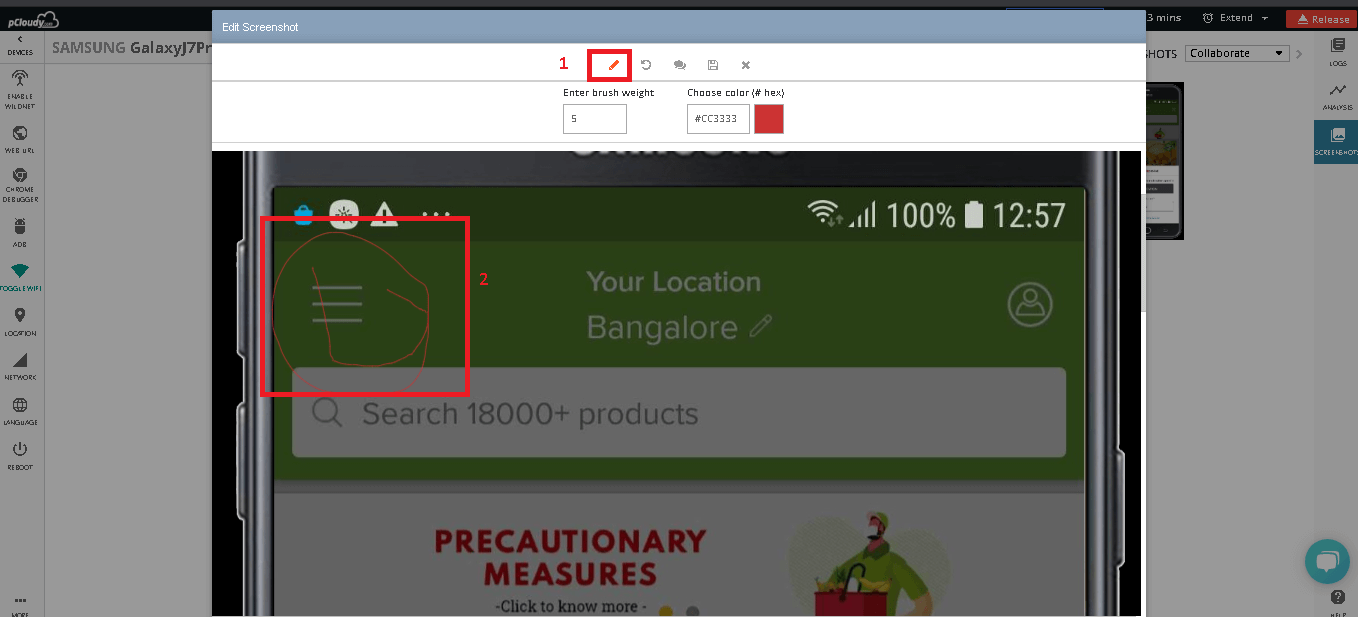 Step 4 Click on Log a bug and you can also log a bug to your JIRA account directly from here.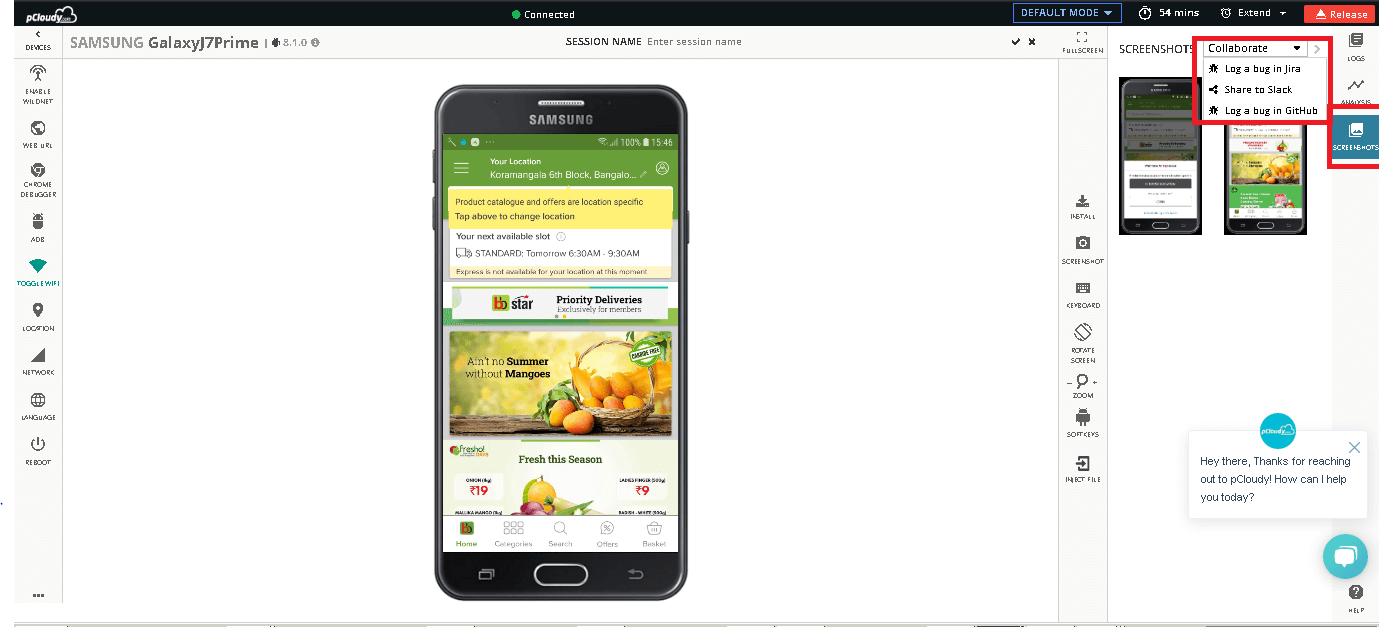 Let us see what all actions can be performed
Action
Related Icons
Description
Delete
This feature enable user to delete the screenshot, select the screenshot that you wish to delete and click on delete icon. The selected screenshot will be deleted.
Download
This feature enables user to download the screenshot. Select the screenshot which you wish to download and click on download icon. Screenshot will be downloaded.
Edit

This feature enable user to Edit the screen shot. Once you click below mentioned icon will appear at top of screenshot.

Enable user to edit the screenshot .After clicking, user can choose brush weight and different color to edit the screenshot.
Enable user to undo the changes that is already done.
Enable user to add text.
Click to save the changes.
Click to close the screenshot.

JIRA
JIRA integration with pCloudy allows you to log a bug in JIRA.

Share to Slack
Slack integration with pCloudy allows you to share the screenshot taken on pCloudy in slack conversation.

Log a bug-Github
Github integration with pCloudy allows you to log a bug in Git hub