Instrumenting an iOS app for Touch ID
Apple introduced the ability to perform authentication via TouchID to enable secure and effortless access to the device. But it turns out to be a hindrance for mobility teams while testing their iOS apps on devices over cloud. To ease out the process of authenticating TouchID manually every time, you can now bypass the TouchID verification in your apps using our utility.
Pre-requisites:
Login to device.pcloudy.com
Book an iOS device having TouchID feature (Version 10.0.0 or above)
Upload an ipa file on My App/Data
Connect to the iOS device
Step 1
Go to the right pane -> Click on "Install", a dialog box opens up.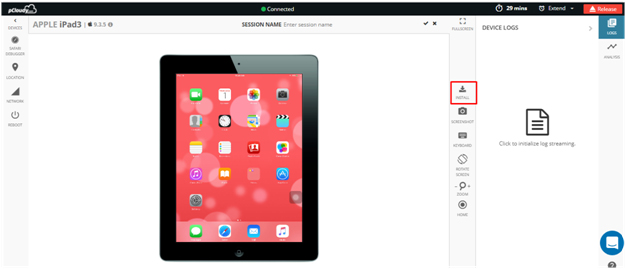 Step 2
Select the desired IPA file and click on the check box to instrument the IPA for Touch ID Simulation and then click on Install.
Step 3
The iOS device screen will show a message going past the TouchID verification.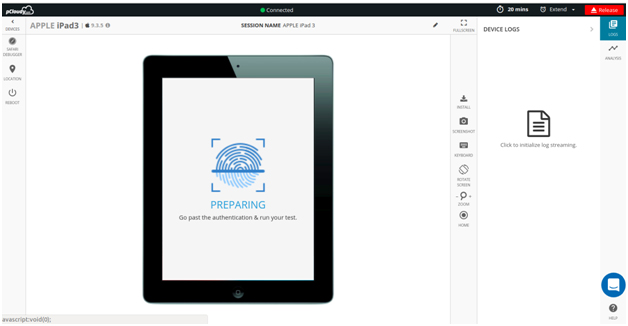 Step 4
Once the app gets installed you will find one icon for Touch ID on the Device Page on the middle pane under Home button. This button will work when TouchID authentication is required on the iOS device.
If the user presses the Green Touch ID icon it will bypass the verification and red Touch ID icon will fail to authenticate TouchID.