Installing android app
Login to your registered account on device.pcloudy.com
Let's see it in detail.
To Install:
Click on "INSTALL" icon button present on the right pane. Once clicked, a pop-up is displayed which have three options
Install from my App data - enables user to upload app on device.
Upload App - Upload and install an app from your local system.
1. Install from My App Data
Click on "INSTALL" icon as shown below
Select "INSTALL FROM MY APP DATA" and choose the app to install.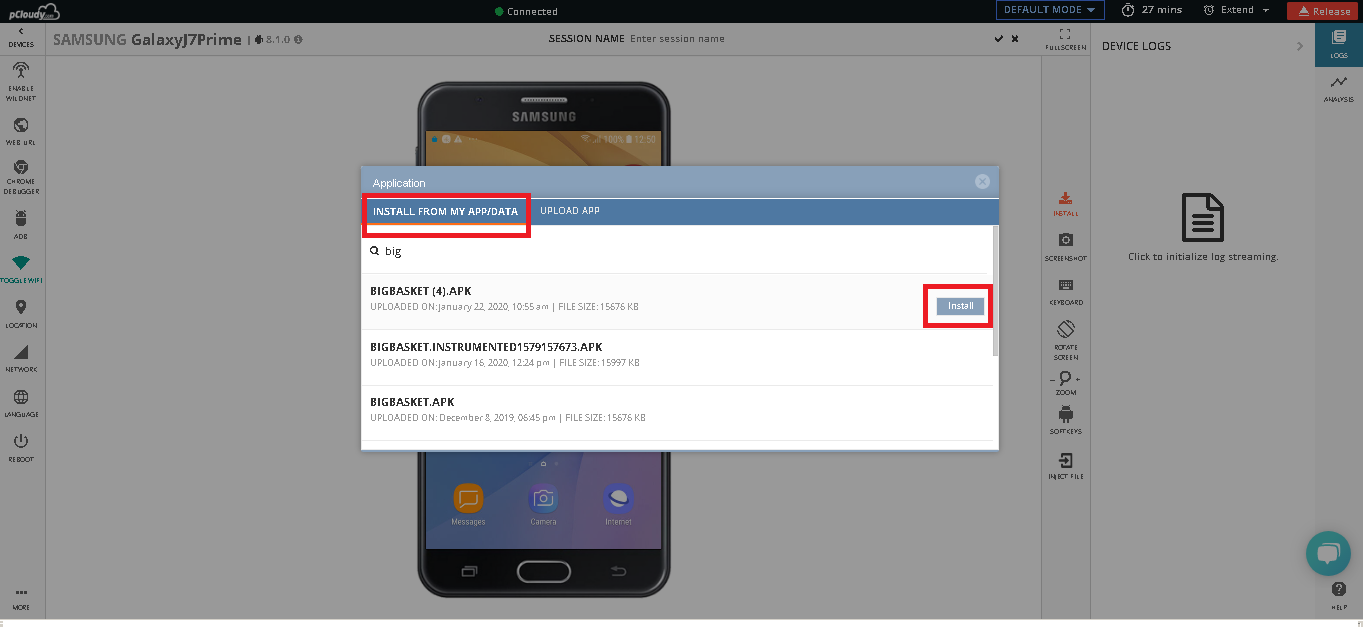 Once the Installation is complete, notification appears in and the app is launched automatically on the device.
Now you can start testing your app.
This feature allows you to transfer your test data to the device.
If your test application needs test content to be available on the device, you can transfer the test content to the device using this feature. From Push tab you can select any file/files to be transferred to the device. Once you select the data and click on the "Push" button at the bottom the selected data gets transferred to Swap Box on the device.
Once the data gets pushed you can find the same at below location in the phone./mnt/sdcard/SwapBox
Let's see this with the help of Snapshots.
Click on "INSTALL" and select "Push to Device".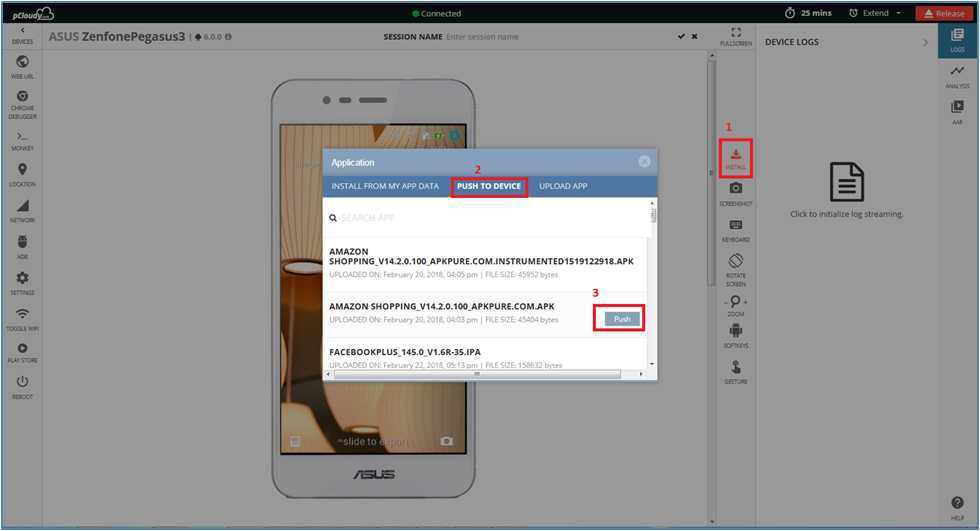 Once the app is pushed, you will able to see notification on screen.
You can check the pushed app in "SwapBox"
Click on the app to install.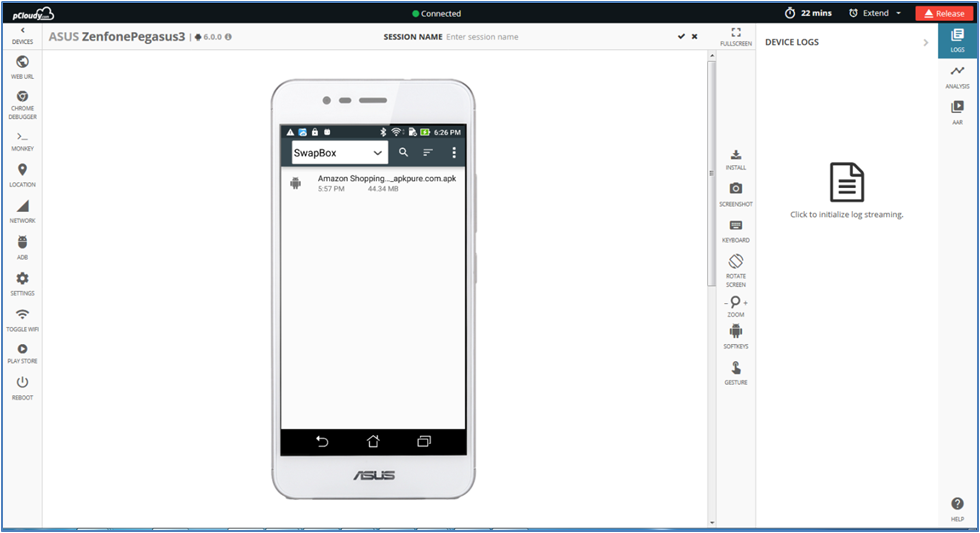 2. Upload App: Click on "Browse APP" to browse and upload the app from the local system.
Note: "Upload App" take more time than "install from MyApp/Data".
This is because when a user selects "Upload App" ,the file is first uploaded to cloud drive then to device.