Skip to content
AI Driven Testing Trends Report 2023
AI Driven Testing Trends Report 2023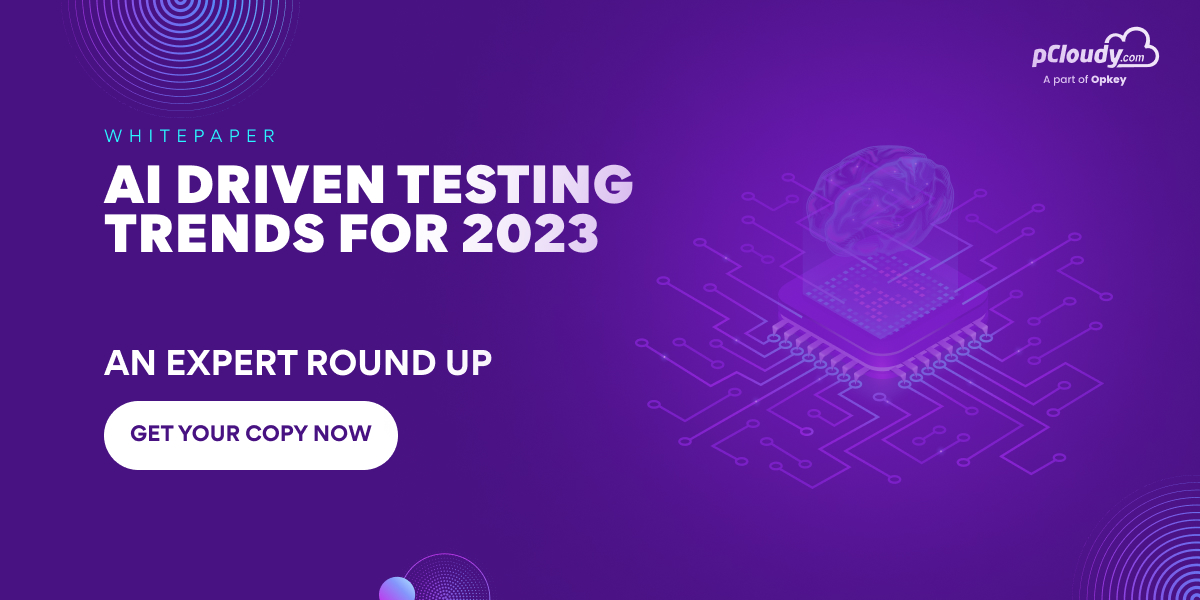 Welcome to the 4th edition of our Annual Testing Report. This time we've taken the liberty of reaching out to experts in the field of Artificial Intelligence and App Testing in general to draw valuable insights for the future of Testing using AI. Download your free copy of the report to gain insightful predictions and relevant pointers to take action now. We have delved into technologies like Artificial Intelligence and Machine Learning to understand their impact in the Testing domain. And well why take our word, trust the expert who are predicting a drastic change in the years to come. Ride the tide of growth coming your way to advance and accelerate your app testing efforts.
This year's report has been compiled after much extensive research, rounds of interviews and exhaustive study. We believe this and the following year's will be the rise of AI in the all industries. Chat GPT has inaugurated the change and opened up the Pandora's box for many industries. What we make of embracing the change and technology will deter the course of organizations by a massive scale. So come on and explore the AI driven Testing Trends that we have highlighted in the report. Make the most of the real world use case shared by leading experts from the US, Europe, Australia and India. Download your exclusive copy here today!
Contents
Note from the Editor
Executive Summary
Our Expert Panel
volution of Artificial Intelligence
Setting Context – What do our experts say?
Identifying the Trends – AI in Testing

Trend 01 – Generative AI will replace redundant Development & Testing Tasks
Trend 02 – AI Augmented Test Automation will improve test efficacy & reduce delivery cycles
Trend 03 – AI infused DevOps will ease collaboration and autotrigger functions faster
Trend 04 – AI will drive Visual Testing capabilities to welcome Computer Vision

How are Businesses using AI in Testing?
Key Takeaways
About Us
Expert Panel
More Insightful Articles
Accelerate your app development with pCloudy today!