The food delivery apps Zomato and Swiggy came crashing down together during the busiest rush hour of lunch leaving many eagerly waiting for their food order. The food delivery unicorns Zomato and Swiggy dominate the food delivery market with a combined market share of 95%. Unfortunately, both of these apps came crashing down just when people were ordering in and waiting on their lunch at around 2.04pm. While app crashes are unavoidable, finding the reasons for the app crashes are vital to release and fix bugs faster.
Possible Reason of App Crash
Many of its users took to twitter to highlight the issue pertaining to the technical glitch. It is highly unlikely that two different apps go down at the same time. However, the reason for the app crash is most likely the technical glitch that went down on Amazon Web Services at around the same time. (source)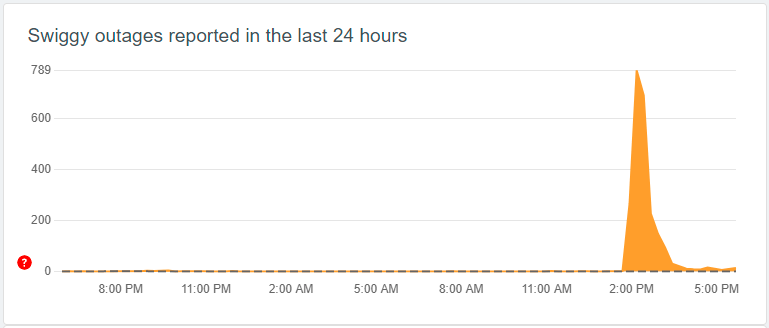 Many of the food delivery app users took to twitter to report the nationwide glitch, to which the official handles of Swiggy and Zomato responded highlighting that their teams were working towards resolving the issue.
Lessons to Learn
Thankfully now that most of the issues are resolved and the food deliveries were enroute to fulfill the hunger pangs of many within an hour. Here's a valuable lesson we must learn. Swiggy and Zomato play an important role in delivering food across the country, as they are the duopoly in the Indian food delivery market. However, it is always important to have alternatives when glitches occur. Looking back, we realize that glitches are inevitable, be it for big dominant billion dollar companies or small companies figuring out how to make their apps bug-free. But having a plan B and C is always better than to be at the mercy of technology and apps.