Webinar 1
Shift left testing and need for automation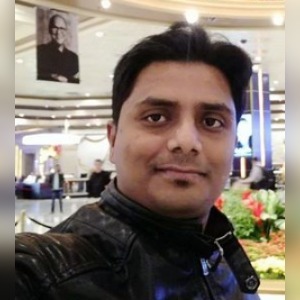 Shueb Ahmed
Lead Consultant - Pre-Sales - pCloudy
Date
Thu, May 28, 2020 03:30 PM IST
In the world of mobile, enterprises face immense pressure to move faster and more flexibly in application development and testing – without sacrificing anything in innovation, product quality or service levels. In this session, we will share some insights into the importance of automation in reducing the release cycle and also how shift left testing is helping enterprises to improve the quality of apps.
Common Quality Compromises
Impact of defects
What exactly is Shift Left?
Shift left goals and drivers
How to overcome the top challenges to adopting shift left
How Shift Left affects application development and testing organizational structures
New technologies and skills required for developers and testers - including demos (Use cases)
Webinar 2
Getting started with Appium
Speaker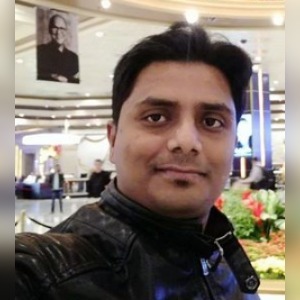 Shueb Ahmed
Lead Consultant - Pre-Sales - pCloudy
Date
Thu, June 04, 2020 03:30 PM IST
With the growing demand for Quality@Speed, Appium seems to be a popular automation framework tool for mobile testing in enterprises. But integrating Appium with your existing automation framework is not a cakewalk. Test automation is much easier and efficient with pCloudy as it is integrated with Appium framework. In this chapter, we will show you how to write a test automation script using Appium and run the test on multiple remote devices in pCloudy.
Introduction to Appium
Appium architecture
Prerequisites to set up Appium automation framework
How to write your first appium script
Webinar 3
Automation@Scale with pCloudy
Speaker
Nilesh Tarale
VP Pre-Sales, pCloudy
Date
Thu, June 11, 2020 03:30 PM IST
Enterprises today are looking forward to taking the next digital leap. But that is not possible without achieving automation @ Scale. Reap the benefits of automation by scaling up your infra and running unlimited parallel runs on remote devices. This will increase the efficiency and speed of testing by multifold and you will learn to analyze the automation test results effectively.
Challenges faced by enterprises to achieve speed, quality and scale.
What is automation @scale and its importance.
Strategies to achieve Automation@Scale.
Webinar 4
Rapid automation techniques on cloud
Speaker
Avinash Tiwari
Co-founder of pCloudy
Date
Thu, June 18, 2020 03:30 PM IST
Implementing automation reduces the time to market, but as the apps are becoming more complex and features are released more frequently, rapid automation becomes a necessity. In this chapter, we will show you how to create and execute the test scripts rapidly and achieve in-sprint automation using a rapid automation scripting technique.
Need for Continuous Testing in today's time
Role of Rapid automation
Strategies for rapid automation
Webinar 5
Successful Continuous Testing with pCloudy
Speaker
Nilesh Tarale
VP Pre-Sales, pCloudy
Date
Thu, June 25, 2020 03:30 PM IST
Successful continuous testing builds the foundation for an efficient CI/CD pipeline. In this chapter we will see how pCloudy will enable you to scale up your continuous testing efforts and help you deliver quality app in less time.
Overview of Mobile DevOps
Mobile Device cloud fitment in DevOps architecture
BDD testing with a smart automation platform
ROI analysis
Case study
SAVE THE SPOT