First-of-its-kind-solution to change the way you do your manual app tests
pCloudy Follow me lets you perform test in synchronous mode on one device that gets replicated on multiple other devices
Faster Manual app tests
Follow Me accelerates manual app testing time multi-folds. Perform a manual test on 1 device and Follow me enables to replicate the actions a manual tester performs on one device to 'n' number of other devices at the same time.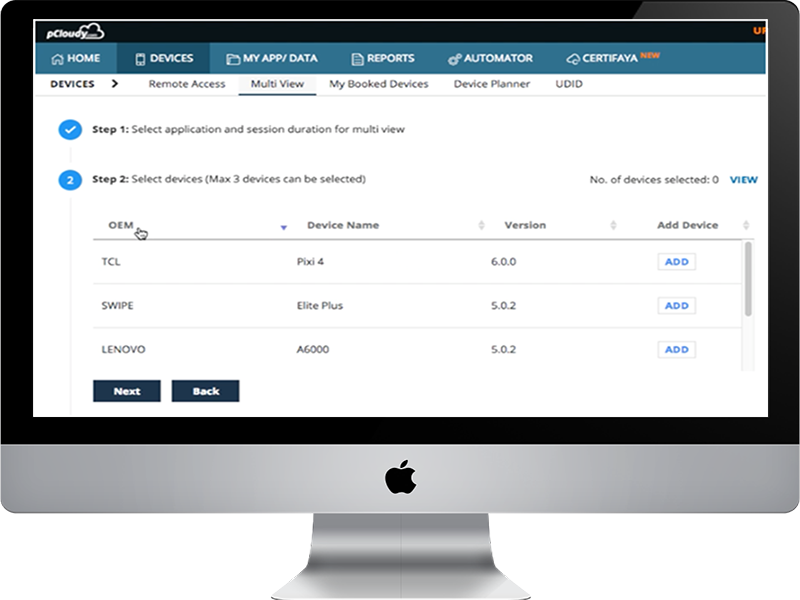 Easier Visual Verification
The responsive designs and ever-growing device diversity have made it all the more difficult for manual app testers to do visual verification of the app. Although it is time-consuming, yet it is one of the deciding aspects between a 4 or a 5 star rated app. Follow Me ends up all the woes of a manual app tester and makes visual verification super easy for them.