Pinch To Zoom
We have released a new feature called "Pinch to Zoom" on our platforms. This feature is operable on iPhones that are running version 13.7 or below. With this feature, you can perform the multi-touch gesture feature that zooms in or out of the displayed content on a device with a touch screen.
You must fulfill the below mentioned pre-requisites inorder to edit your device sessions.
Login to your registered account on device.pcloudy.com
Go to Device Page and connect to an iPhone. For instructions on how to connect to a device please click here.
You will land to the Device connection page after your device gets connected.
Step 1: Connect to an iPhone running version 13.7 or below from the pCloudy platform.
Step 2: Hover on the pinch button on the right panel to view the instructions of the feature.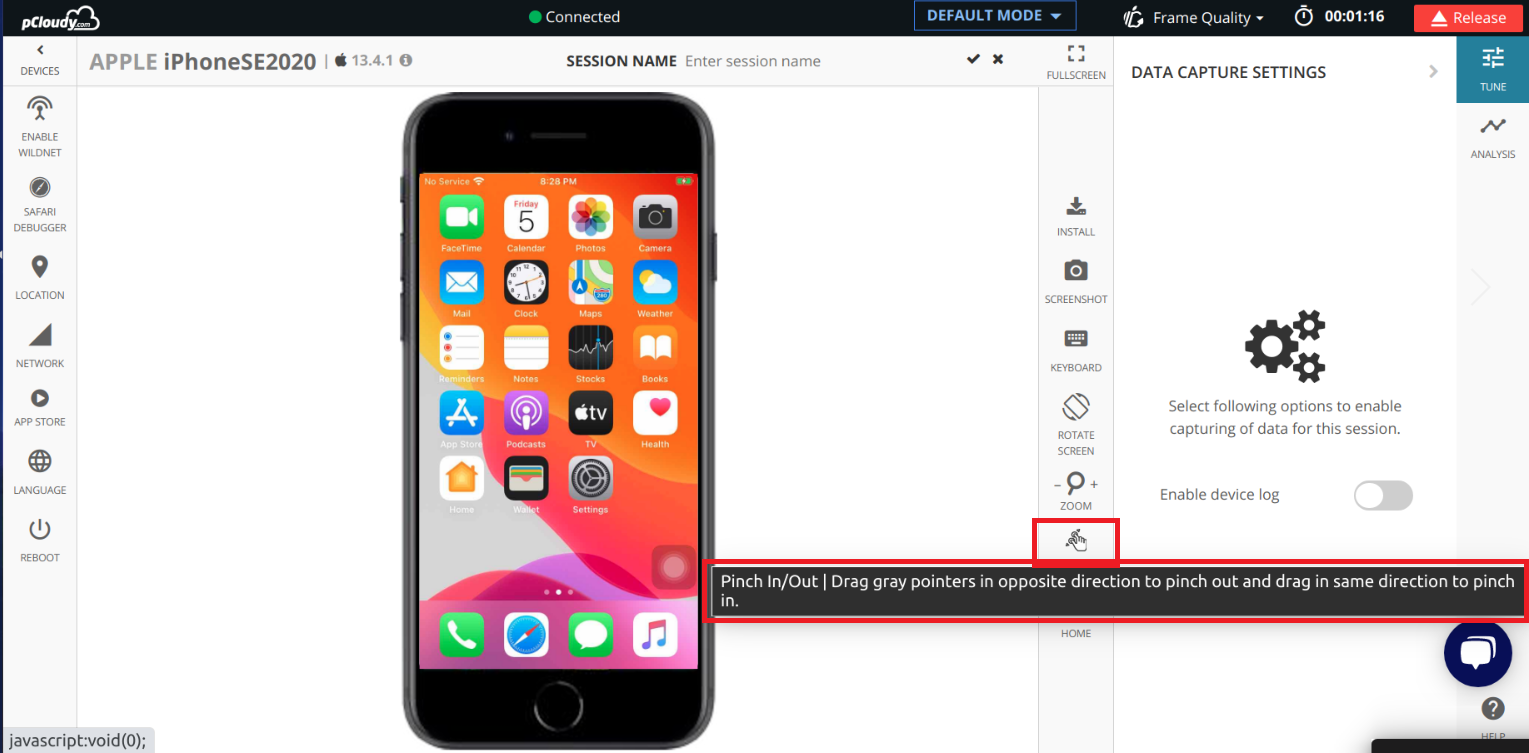 Step 2: Click on the Pinch button to enable the feature
Step 2: Now, you can click and move the blue dot to the position where you'd like to zoom and drag the grey pointer to zoom-in/out of the required page as shown in the image below: