Allocating Credits
This feature allows you to manage the credits you've purchased for your team.
As a Team Admin you can:
Add credits to a Team member
Transfer credits to Team member
Select the user to whom you wish to add minutes by clicking the user
Enter the amount of minutes you want to share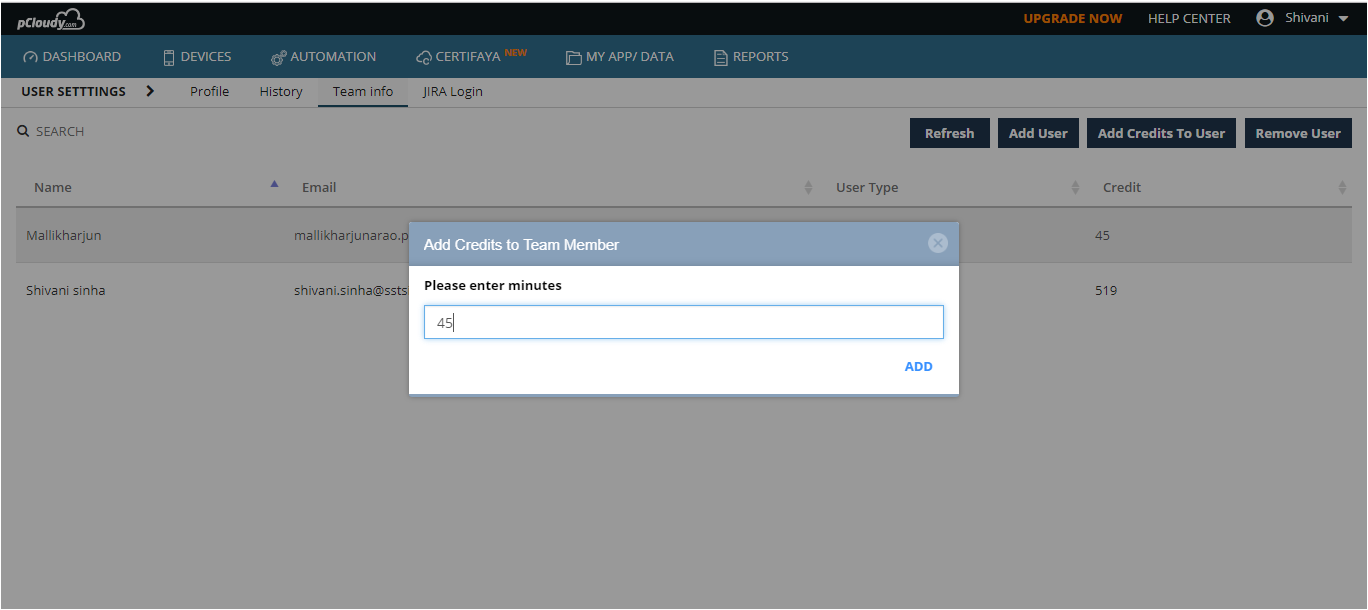 A confirmation message will pop up to confirm if you want to add credits to the user. Click on "Yes" to proceed.
Once the transaction is done successfully Admin account credits will be debited and user account will be credited with minutes