The wait is over. We are the first to have Samsung Galaxy Fold on our cloud for our users to test their apps. This phone comes with a 7.3-inch Dynamic AMOLED primary display with a resolution of 1536×2152 (QXGA+). The cover display is 4.6″ HD+ Super AMOLED with a resolution of 720×1680. You can test your apps on the primary display for now but soon you will be able to use the cover display as well for testing.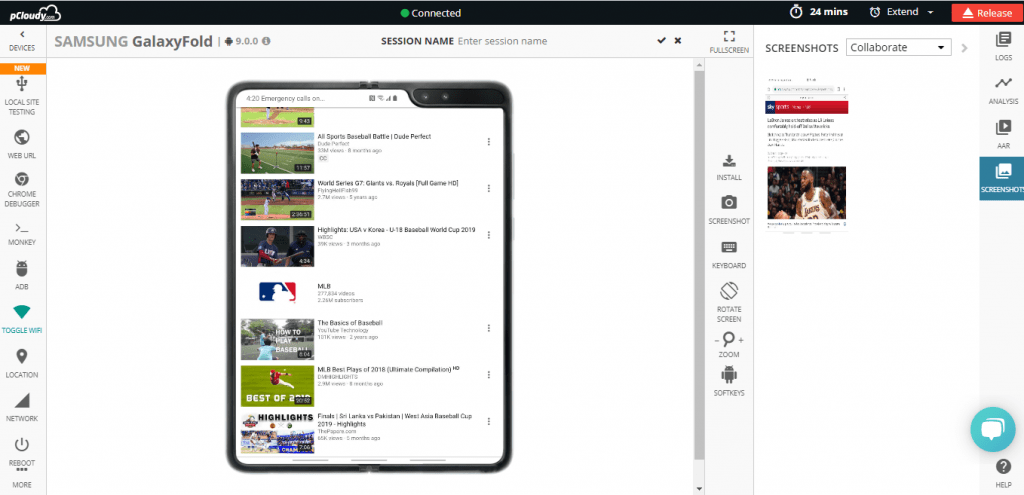 Want to test your Mobile App?
Join pCloudy Platform!