iOS 12 is Available on pCloudy
While Apple fans are eagerly waiting for the new iPhones to be released, pCloudy committed to provide you with the newest, the fastest brings iOS 12 for you to test your apps.
iOS 12 is focused on improving the performance of iOS devices as a whole. Since this big feature announcement can't be shown through screenshots, instead you need to experience it first-hand to find what's new. Unlike previous iOS updates, iOS 12 focuses on performance especially on speeding up older devices.
Let's find out the important and some hidden features in this update:
Device compatibility: This has been a highly compatible release update for iPhones till date. If your iOS works on iOS 11, iOS 12 will work on those phones. This means that all iPhones from iPhone 5S onward will be compatible with iOS 12.
Smoother and faster
As mentioned earlier, the prominent feature of iOS 12 isn't something that has to be explained beyond screenshots. Infact it's something that offers you to experience on your own. Instead of stuffing too many new features into iOS 12 and adding to some of the already irritating bugs we all experience, Apple is using iOS 12 to focus on bettering the overall performance of its iOS device lineup across the board. Apps should open faster, scrolling should be smoother and crashes should be fewer.
Detailed battery info
To find out what's draining the battery on any mobile device is something we all want to learn more about. In iOS 12, you just need to open the Settings app, select Battery and you will have detailed information that you might need. New charts, breakdowns and graphs show you exactly what was using your battery and, perhaps most importantly, when it was used.
Alternate appearance in FaceID
There have been many issues reported in the past for the iPhones that support Face ID. Users have had trouble getting authenticated by Face ID while wearing a hat, sunglasses etc. that could change your overall appearance, will get the ability to register a second appearance. The new setting is found in Settings > Face ID & Passcode > Alternate appearance.
Indeed, this same feature can be used to register a second face to Face ID to give access of your phone to a second person. Just ensure that if you want to remove the second appearance (or face) you will need to reset Face ID.
Automatic OS updates
A new feature in iOS 12 will automatically install iOS updates on your device without requiring you to manually approve it. You can enable automatic updates in Settings > General > Software Updates > Automatic updates. With this feature enabled, whenever an update is released your iPhone will automatically update while you are away from your phone for long.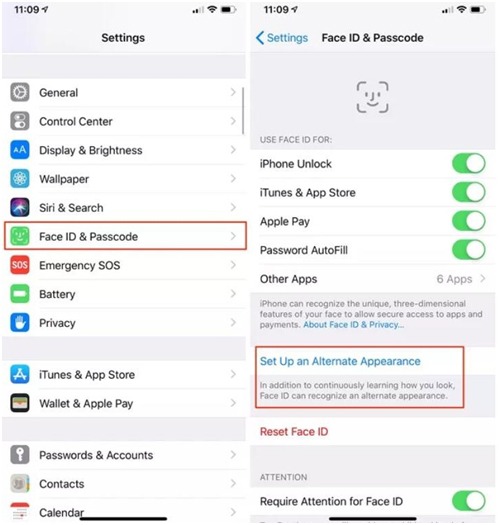 There are multiple other updates and additions in this iOS 12 which you can leverage and assure the quality of your app by testing it on the latest version of iOS now available on pCloudy.