pCloudy ENGAGE
As per our initiative to engage with enthusiastic and bright-minded app testing professionals in the industry, we at pCloudy held a user meet-up, pCloudy ENGAGE, Mumbai edition for our enterprise customers in Mumbai on 2nd of August, 2018. With so much of hard-work and planning put behind the event, it turned out to be a big success where we could discuss about some insightful experiences and the best practices in mobile app testing space from our customers.
In our pursuit to look for innovative ideas to solve software quality and testing related challenges of mobile applications pCloudy continues to focus on three major themes at pCloudy ENGAGE, Mumbai edition.
Focus on USERS: First hand feedback from the customers is unmatched and that has always been on our priority list. We got many insightful suggestions and feedback to make our product robust and futuristic which made the event even more productive.
Focus on GROWTH: The event was all about mutual help to grow each other's businesses. We brought forth some of the hidden gem features of pCloudy that can change the game for enterprise mobility. In return we received invaluable feedback and suggestions to better our product.
Focus on FUTURISTIC FEATURES: We have always endeavored to be the frontrunner in the market. With every update release we try to strengthen the platform in line with intelligence to meet the market demands and accelerate delivery.
The keynote speaker for the day was Mr. Avinash Tiwari, our co-founder who spoke about the fast-paced growth in the industry and the evolution of mobile app testing. He also spoke about how Continuous testing and delivery has accelerated the delivery of apps from months to days and has also improved the quality of apps. But, he posed a serious question – seeing the pace of growth and advancement in the app test industry what is going to maintain the quality @speed beyond continuous testing. The future of app testing! Features like – bot test, predictive analytics, parallelism in manual app tests and crowd tests can change the game of next gen app testing.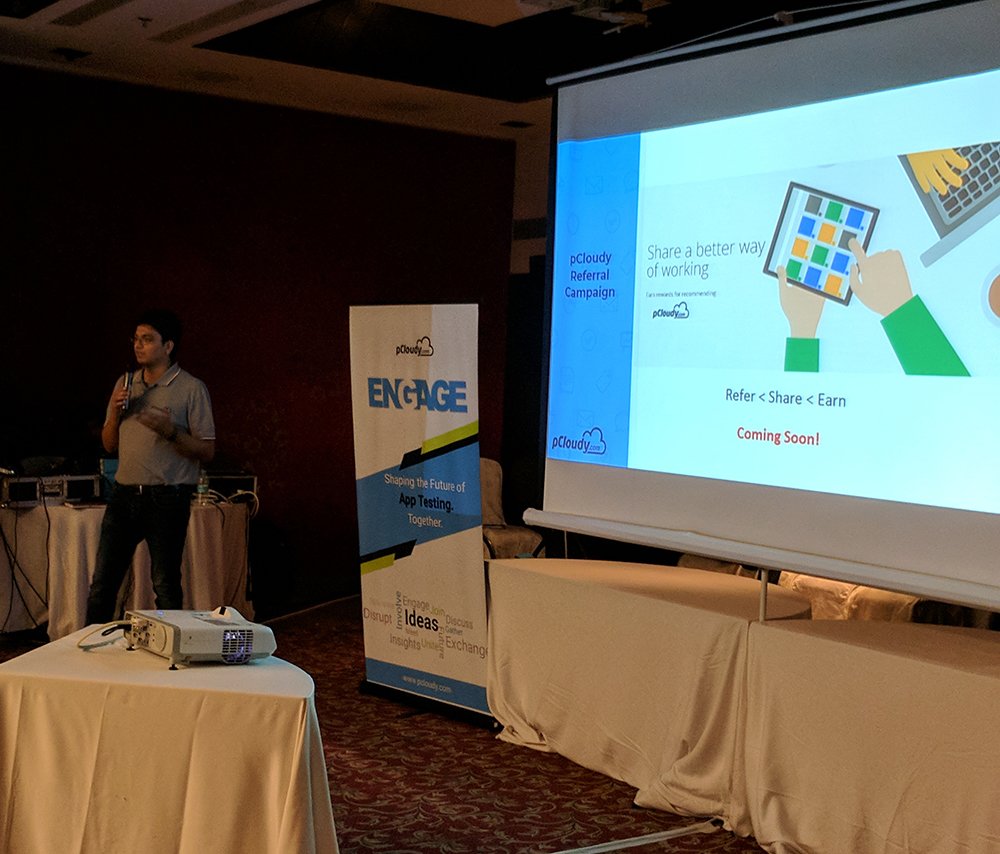 Next was the turn of presenting the hidden gems of pCloudy – the features that can level up the app testing for enterprise mobility?
The first hidden gem was the introduction of an important capability for cross browser testing which can make web app testing a breeze. Heeding to the growing demands of our users, we have introduced the Launch and Upload browser feature for our Android users which will give him the freedom to choose the version and the browser that he wants to use. This is going to save their testing time and efforts to a great extent and also give better results for their cross browser test.

Next hidden gem showed how you can turn your remote device in-hand USB device and work wonders like inspecting object elements using Appium inspector. You can run ADB commands or get debug info like an in-hand device connected and it can run on any open source tool without any integration required.

The last but of course the game changer hidden gem, Follow Me was introduced which can speed up the manual app test exponentially. It is a first of its kind solution where you can test your app in synchronous mode on one device and it can be replicated on multiple other devices saving your app test time by 50%.
The hidden gems were well appreciated by our user community and some of our customers came forward to share their insights and experiences with all of us.
Special thanks to Anil Dashrath Sonone, Project Manager from Infosys, and Karthikeyan M, Chief Sales and Marketing Officer from AQM Technologies for sharing wonderful insights and experiences as a first hand customer with all of us.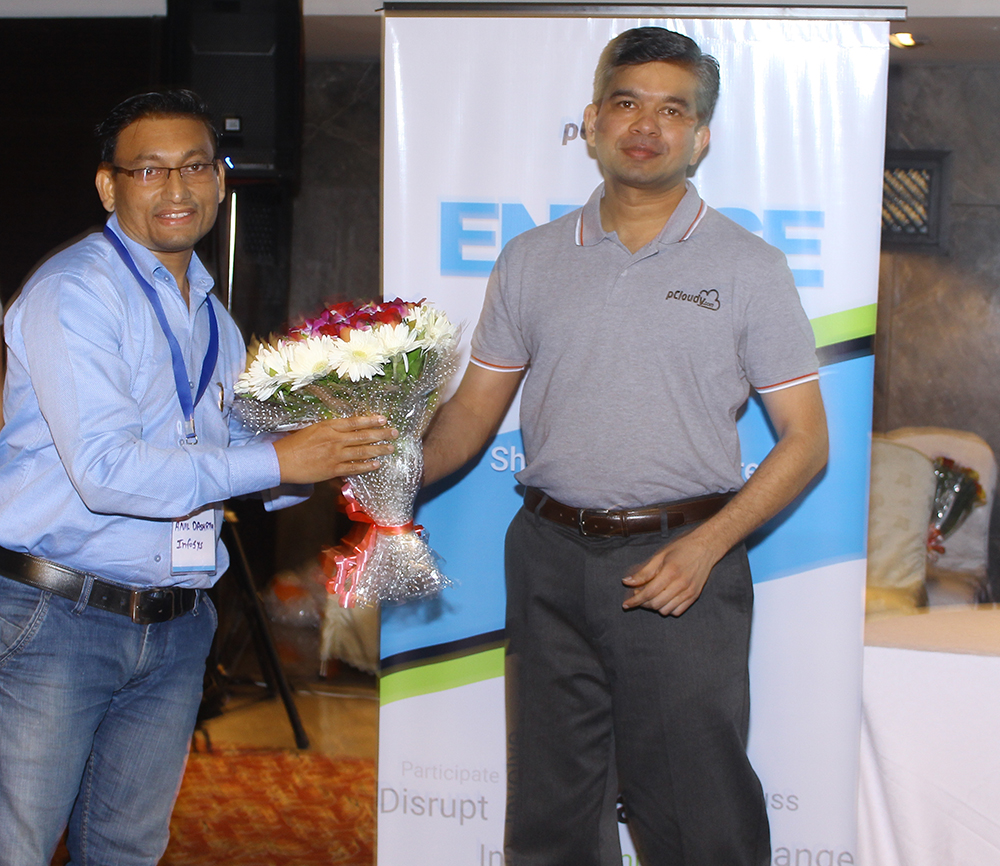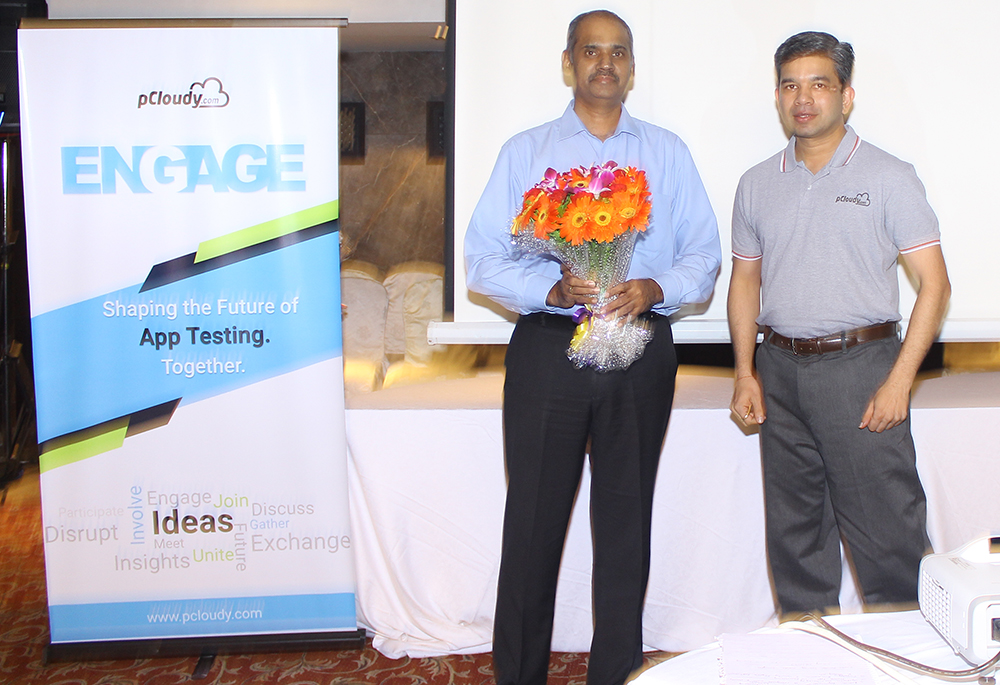 The event ended on positive note followed by cocktail and dinner.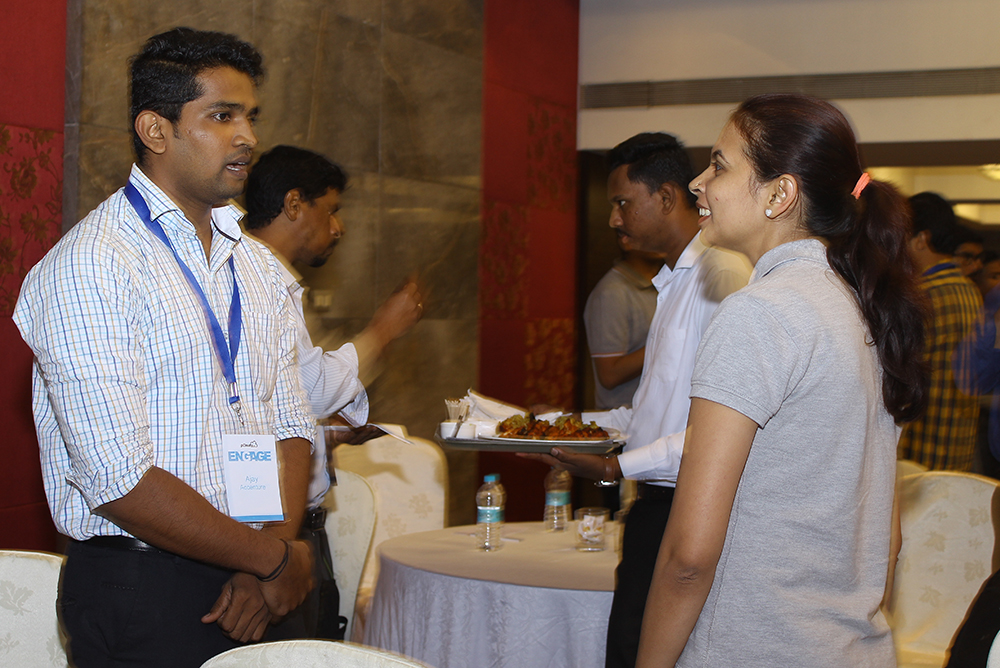 Thanks a lot to you all for making it worth it! We are coming up soon with another edition of pCloudy ENGAGE in your city. Stay tuned!