pCloudy in 2018
2019 is around the corner and it's just the time to recap on the major events and milestones of pCloudy in 2018. We thank each one of you for your immense support and trust you bestow on us that keeps us working towards improving pCloudy to meet all your testing needs.
Let's recap:
1. User base: With an incessant growth in the app testing market, pCloudy made a remarkable progress outpacing the market growth and making more than a 100% jump in its user base. We crossed the 50,000 user milestone this year and have more than 65,000 users registered on pCloudy platform till date.
2. Immense growth in clientele and partners: This year has been a breakthrough for us in terms of setting up a one-of its kind cloud device infrastructure for one of the biggest telecom players in India. We have set up a cloud of 200 mobile devices that can scale upto 500 devices.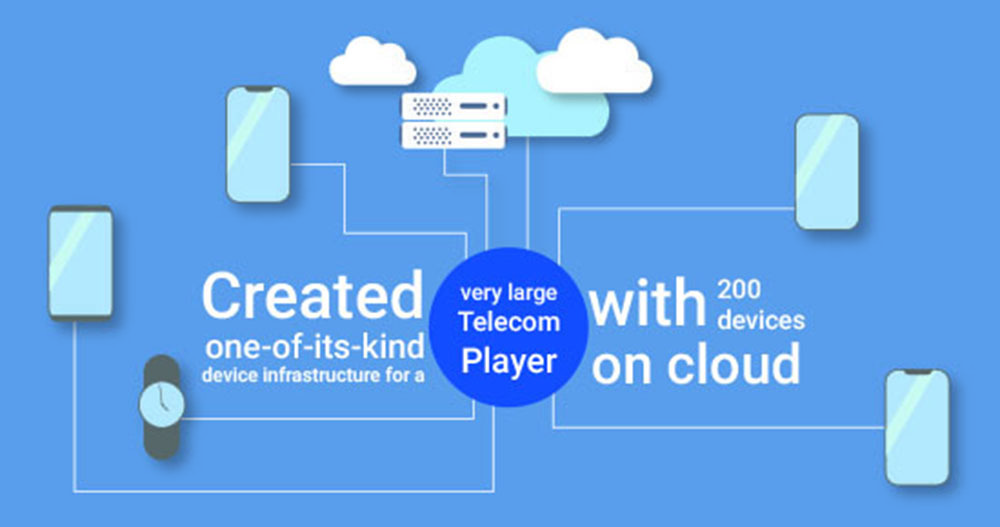 We have also succeeded in adding some big names in our clientele to gaining confidence among the Software industry and partnering with notable ones in the industry.
We partnered with stalwarts like UST Global, Capgemini, Marlabs, Emids, Mphasis this year while enterprises like Philips, Decathalon, Aon Hewitt, On Mobile, Kony Services, LPL got added in our clientele. We are proud to say that we have replaced our competitors in most of these accounts.
3. Major breakthroughs and Product Enhancement: In our incessant effort to make mobile app testing disruptive, faster and effective, we got some major breakthroughs this year.
Let's have a look at them:
a) iOSConnect: Bridging the gap for iOS development lifecycle
One of the very powerful features that we added is the iOSConnect. With iOSConnect, you can connect to an iOS Device which is present remotely and access the device as if the device is connected to your computer. With iOSConnect we are bridging the gap for the iOS development lifecycle.
b) Automation Studio: Codeless Automation Tool to scale your app tests
We have added an in-built automation studio in pCloudy platform where you can access the devices to record your test scripts and execute it in parallel on multiple devices without writing any code.
c) Simpler Appium Integration Architecture
We have released a newer and simpler Appium integration architecture to simplify your Appium test execution on Android and iOS devices with pCloudy. The newer architecture make developers' life simpler with lesser changes in the code. And wonder what! it makes you save 50% of your app testing time.
d) TouchID and FaceID for iOS devices no more a blocker
To ease out the process of authenticating TouchID or FaceID manually every time, you can now bypass the verification in your apps using our utility.
e) Test local or Staged sites with Local site emulation
It's a path breaking feature for enterprise mobility. Local Site emulation Testing provides a platform to test private or internal servers on any Android device present on pCloudy.
4. Bringing intelligence to mobile app testing: Our AI powered bot Certifaya has been extremely successful this year in running deep exploratory tests and crash tests for our users. Certifaya has completed more than 1000 sessions in a short span of time.
Follow Me: It is again one- of -its- kind feature of pCloudy. This feature can speed up your app testing exponentially. It lets you perform tests in synchronous mode on one device that gets replicated on multiple other devices which means we have added brains in our tools to speed up your app tests.
We have also started working on the prototype for Predictive analytics and we hope to launch it with a bang by next year.
5. Year of super successful events: 2018 has been a year for super successful events. We organized our annual event 'TEKConnect'18' to bring together the best of minds and solutions in order to accelerate app testing and business outcomes. We also launched our re-imagined UI with pCloudy 5.0.


We also organized our first user conference, pCloudy Engage in Mumbai this year to engage with some of the best testing practitioners among our customers.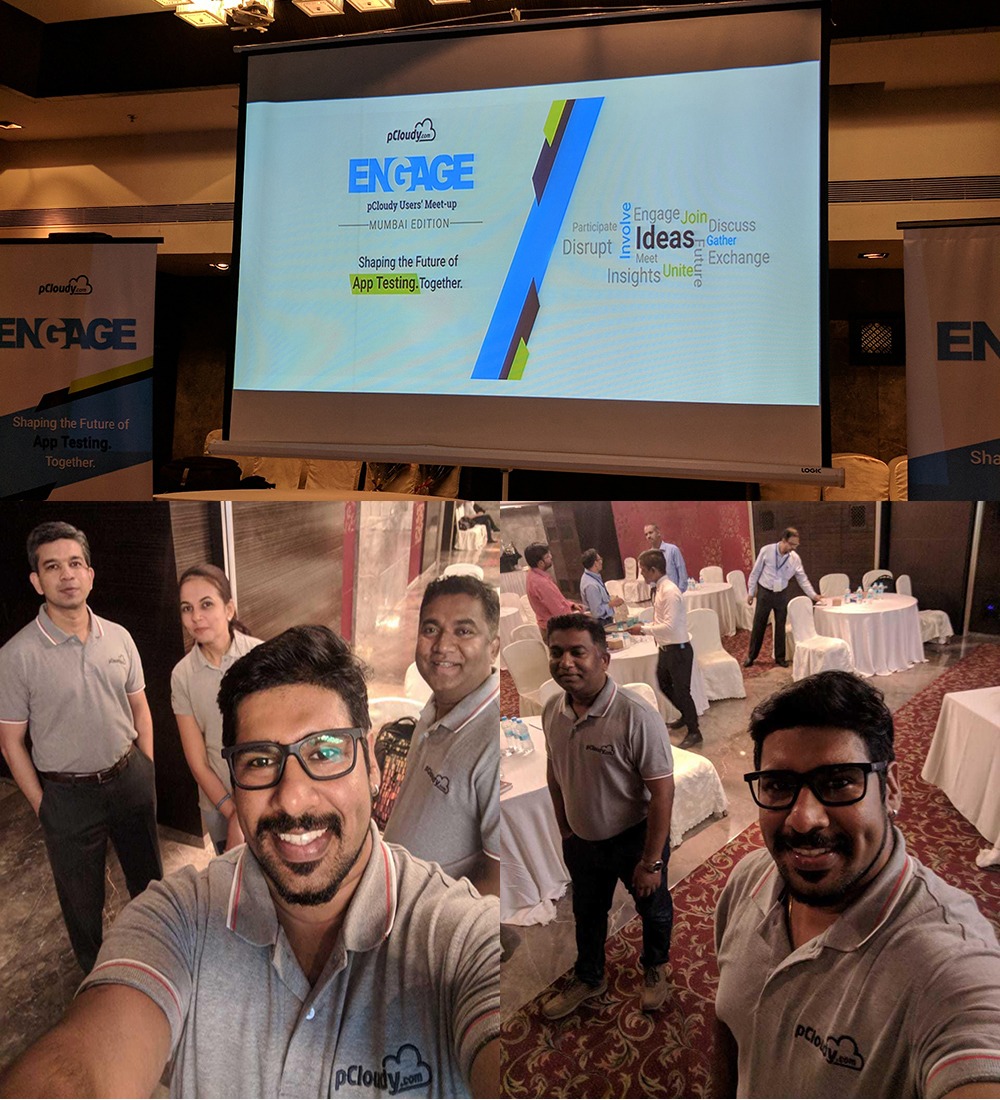 We also participated in Techwell StarWest 2018, the biggest software testing conference in the US, and received a great response at our booth.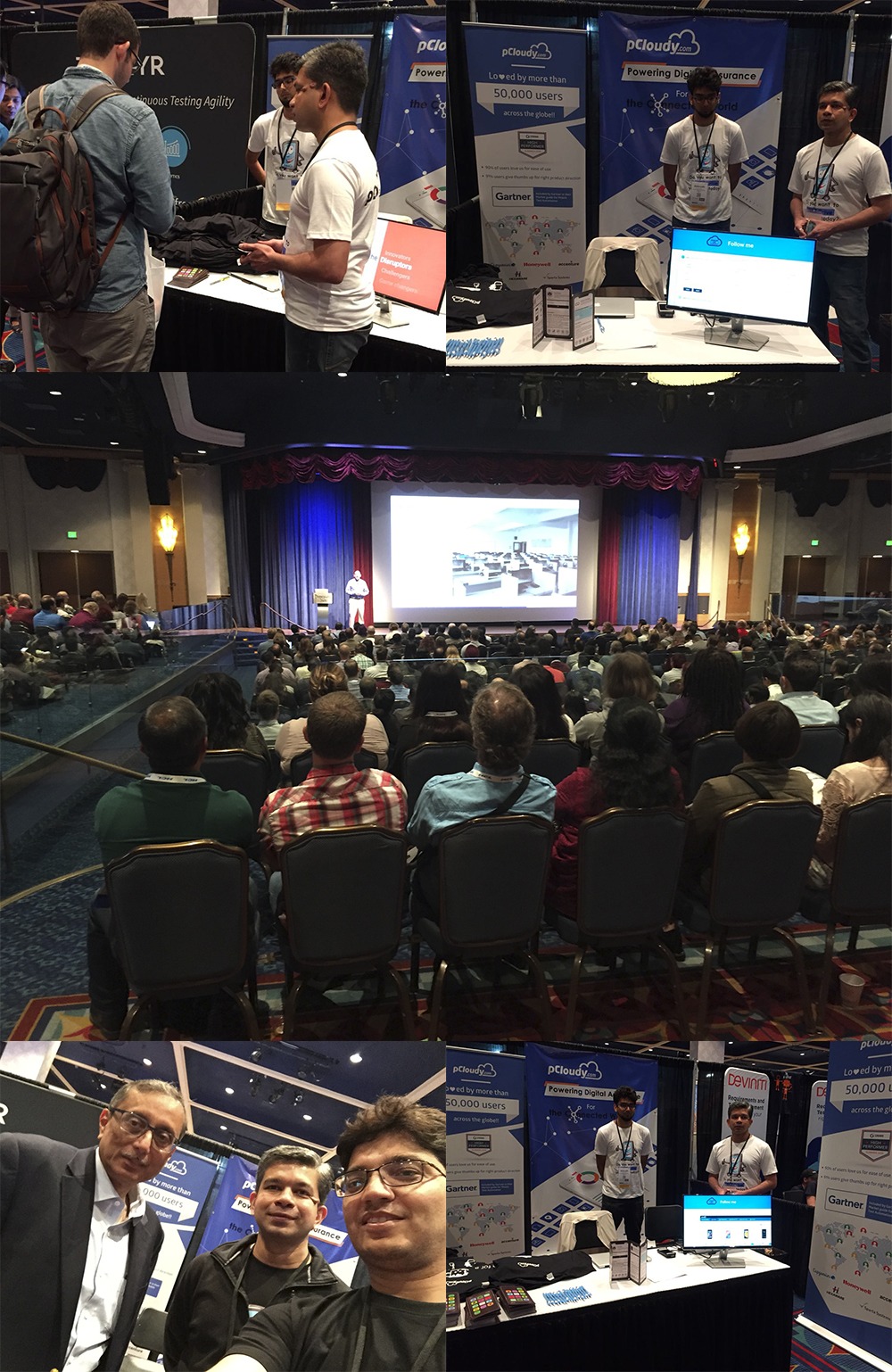 We were the title sponsors of Software Testing Conference in India this year and pCloudy became the talk of the town after this event. The insightful keynote by Avinash Tiwari, our co-founder on "Will AI be another Tesla for software testing" became a huge hit and we received responses like never before.

6) Recognition: pCloudy has been felicitated with the "The Smart CEO Startup50 Award: under the enterprise technology category at the prestigious "SmartCEO Startup50 Awards 2018 presented by Facebook". It was an honor to receive the award from the renowned investor Mr. Mohandas Pai himself. He was also the chief guest at the award ceremony that day.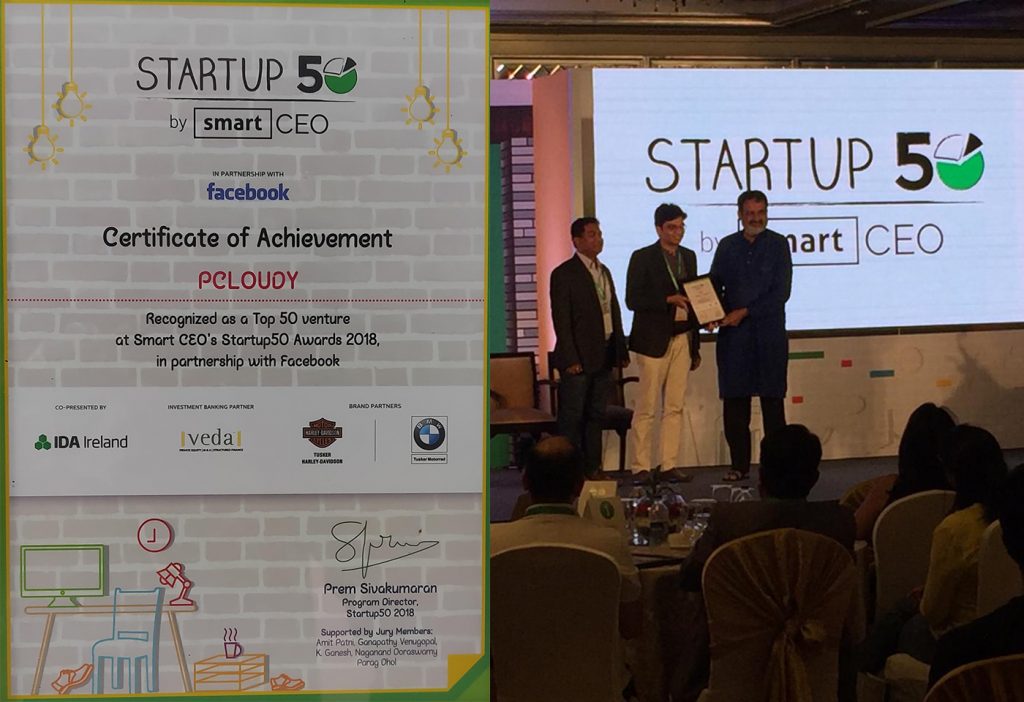 7) A Blend Of Work And Fun: pCloudy is not just committed to its customers but also to its employees. Bringing a smile on every pCloudian is a reward and acts as a catalyst in improving our performance. Every pCloudian believes in working hard and partying even harder.
We are thankful to each one of you for your trust and support throughout. Embarking on such a journey would have been impossible without you. We are proud of our achievements even this year but will strive to have more exciting starts and remarkable successes in 2019. We will continue to improve our products and make your experience with pCloudy a remarkable one.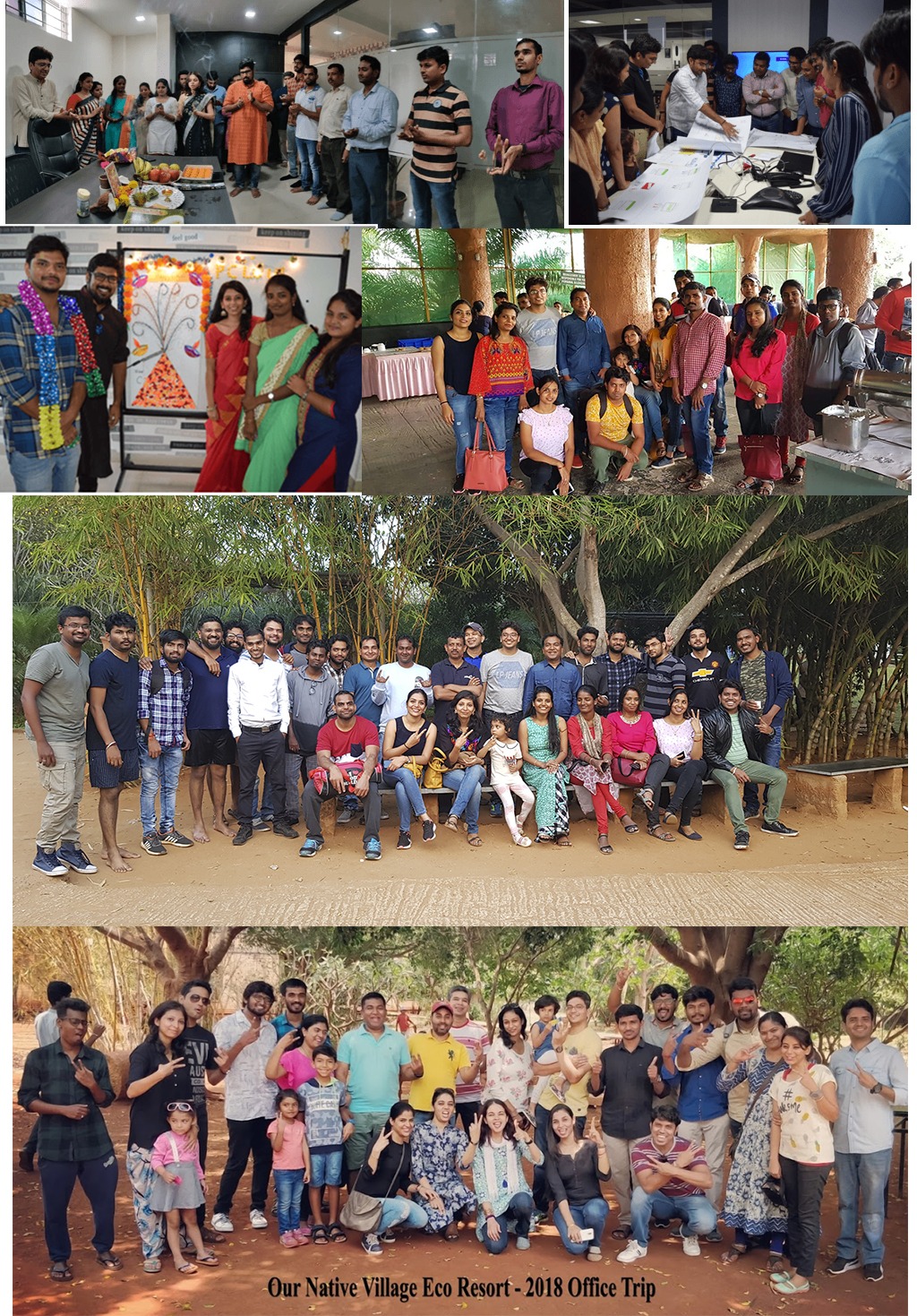 Appy Holidays and have a great year ahead!!