Trends We Witnessed at STC 2018
The biggest Software testing Conference in India, QAI STC 2018 came to an end on 7th December with the most insightful and pragmatic discussion that can disrupt the software testing eco-space. The focus of the event this year was on the theme – Quality by Design: Convergence of Testing, Lean, Intelligence and Automation.
We were the title sponsors this year and so got a bigger platform to showcase the NEXT we are bringing in mobile app testing world.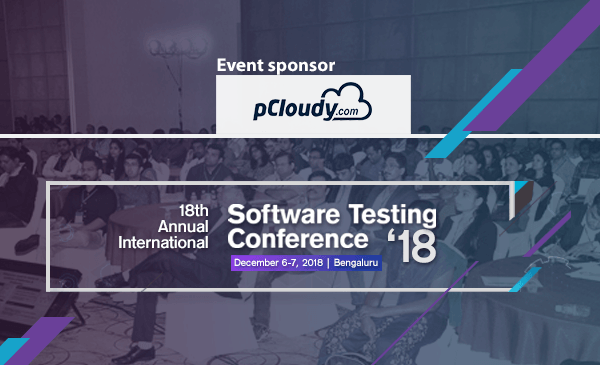 There was an array ideas displayed, experiments and experiences to explore challenges and suggestive techniques and best practices to successfully to overcome the common challenges.
With the top minds in software testing coming together to share the latest trends, tips on stage and through conference networking opportunities, STC this year too has succeeded in bringing forth excellent insights about future of testing in rapidly changing times. More than 30 top companies participated in this one-of its kind Expo where we have witnessed some of the monumental key developments that would shape testing landscape in the coming years.
Over 500 software testers gathered and more than 12 empanelled speakers graced the expo for 2 days. Attendees heard from experts like: Avinash Tiwari, co-founder, pCloudy, David Parker, Director, Smart Bear, Rajini Padmanabhan, V.P, QA Infotech, Anand Vaishampayan, Director – Cloud Application Migration Services, IBM, Dr. Shankar Ramamoorthy, Customer Success Officer, Harman Intl., Anupama Jayakumar, Director, Schneider Electric to name a few.
Avinash's keynote session on "Will AI be another Tesla for software testing?" became a huge hit as he set the tone correct talking about trends like AI and Predictive Analytics that can disrupt the mobile app testing industry.

In between the sessions, the pCloudy booth was flooded with people. Our team of five did their best to answer questions and get feedback from those who are already using pCloudy as well as folks who were new to pCloudy.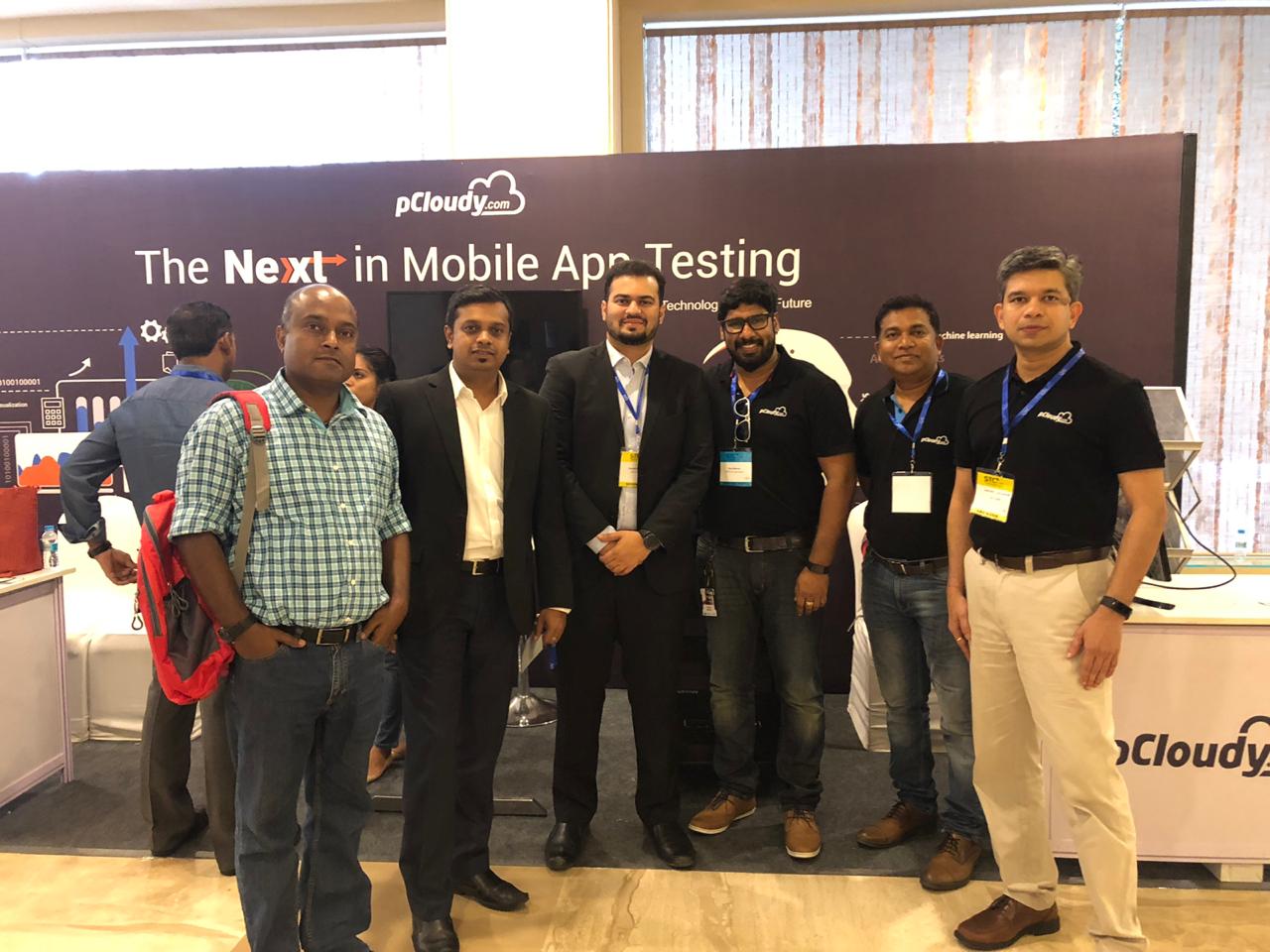 Here are the biggest lessons that we learnt at the STC event this year:
1) Artificial Intelligence and Machine Learning are setting up new standards in mobile app testing market:
The use of Artificial Intelligence (AI) and Machine Learning (ML) in testing, tools, processes and methods have shown a significant improvements in search results, recommendations, forecasts, and other predictions.
Testing practitioners are recognizing the potential for advances in AI and ML to be leveraged for automated testing—an area that still requires significant manual effort.
Last year we came up with something which was quite new to the market, our AI-based test bot for Mobile App – Certifaya. This year we see this trend catching up.
There are quite a number of new tools focusing on NLP driven Automated Test case generation to AI driven self-healing automated tests. Good to see competition in this space! The race has just begun.
2) Predictive Analytics is going to disrupt the software testing ecosystem:
Another major learning at STC event this year has been the growing importance of Predictive Analytics in Software Testing. We are in the age of Analytics where the test data captured are translated into actionable insights for future improvement. These solutions proactively identify problem areas in the testing processes and indicate the way forward to achieve a high-quality software product. Predictive analytics uses mathematical algorithms and machine learning technologies to forecast outcomes of software testing procedures. This technique uses current and past data to generate insights and locate potential points of failure in software testing outcomes. This enables the development and testing leaders to proactively address issues early in the lifecycle, and hence faster and easier. The combination of test automation and advanced analytics will enable software development and testing managers to spend more time on strategic activities that drive greater business value over a longer term.
We succeeded in setting the tone right at STC this year.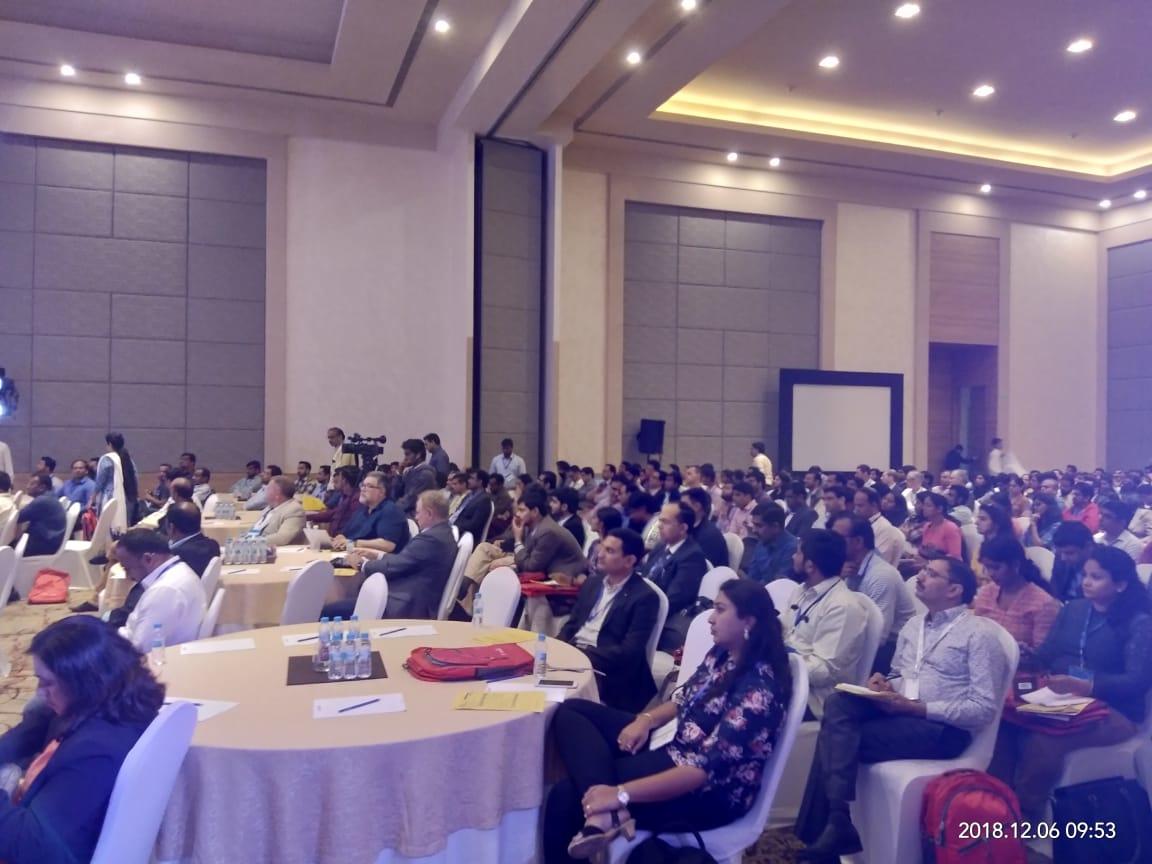 Our use cases on AI and Predictive analytics became the talk of the town.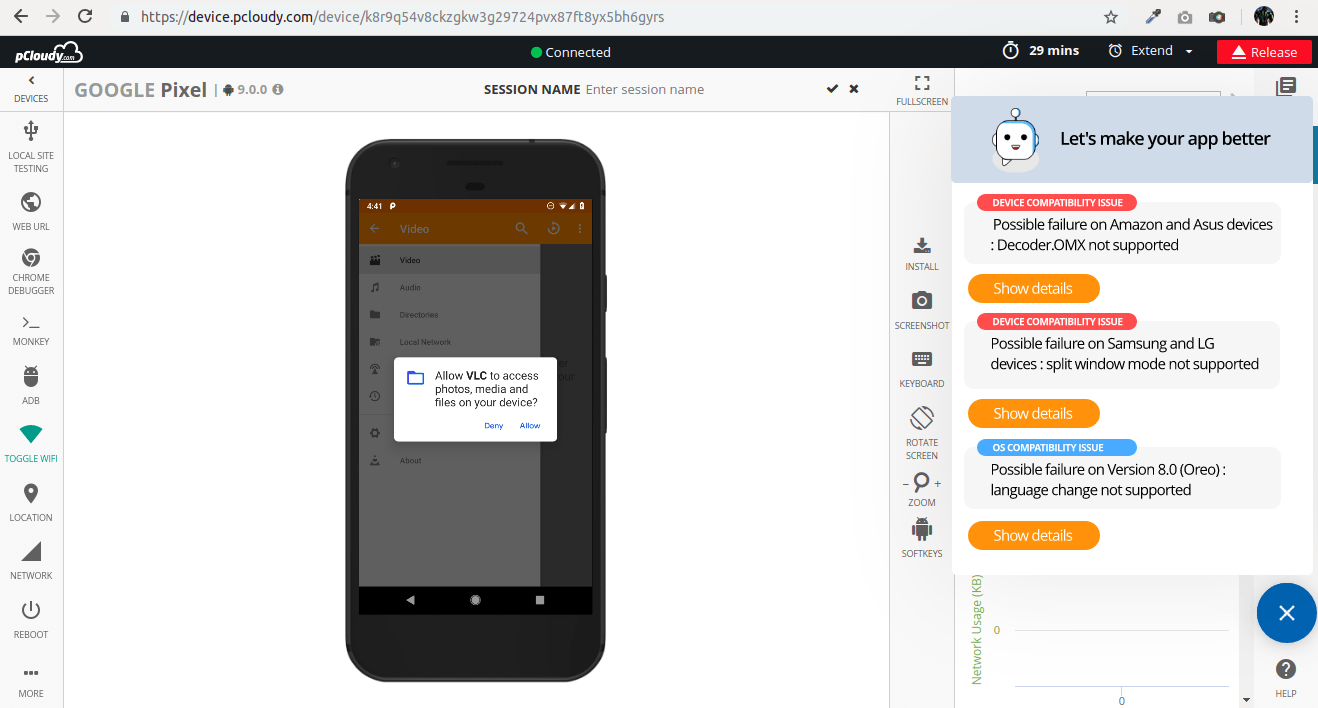 Surely, AI and Predictive analytics are going to disrupt the mobile app testing space.
3) Digital Transformation and its impact on testing:
Most of the testing teams are already witnessing the impacts of digital transformation initiatives such as DevOps adoption and scaling Agile. From achieving quality@speed, to tooling, to team structure, to application architectures, almost everything has changed. Enterprises are already adopting shift left approach to keep pace with the growing demands from digital transformation. Shift left testing is an approach to software and system testing in which testing is performed earlier in the lifecycle (i.e., moved left on the project timeline).
Here, at STC this year, another major trend we came across was the growing importance of omni-channel testing. With digital transformation, Customers today are exploited by choices that are never ending in the actual sense of the word. But the customer expects to receive the consistent user experience across all platforms. Omni-channel User Experience Testing helps tune your digital applications and customer experience across functional tests, compatibility, usability, and app security tests.
4) No more Quality Assurance; it's all about Quality Engineering:
Another major trend seen at STC this year was the focus from Quality Assurance towards Quality Engineering. Today, the goal of Agile is to persistently test, dissect and enhance quality throughout the development lifecycle, as opposed to only towards the end of the cycle. In this environment, mere 'assurance' through process monitoring will not help achieve high quality standards. Engineering quality into the management, development, operation and maintenance of IT systems and enterprise architectures is the only way organizations can ensure end-to-end quality the current environments demand.
The principles of "Shift Left" has heavily influenced the transition to Quality Engineering. Test and development teams work together in a continuous integration model and it is very important to design code which is testable and easy to integrate. This in turn allows for quick localisation of a problem and to assure individual parts are working before a significant amount of software is combined or integrated together. Dheeraj Sinha talked about how this digital transformation is changing the role of QA, the skills required, the methodology, processes involved and taking it to an all new different level. He aptly quoted- "The focus of QA shouldn't be to find defects but to enable others to find defects."
Share the experiences and learning you had at QAI STC event this year in comment section. Don't forget to like us on LinkedIn for more updates and the latest information about us.