We are committed to keep you ahead of others: pCloudy is one of the fastest to release support of iOS 11 beta devices on cloud, as always
Apple has just released the iOS 11 public beta for their upcoming iOS 11 release expected soon. With the iOS 11 beta version released in the market, lots of enthusiastic Apple users are already moving to iOS 11.
Have you started thinking: is your IOS App compatible with this latest release?
pCloudy is happy to announce that we have released our support for iOS 11 on our cloud.pCloudy customers can use the iOS devices with iOS 11 for testing their applications either manual or automated way.

Manual Testing
You can access the IOS 11 device like any other IOS device and check the compatibility of your App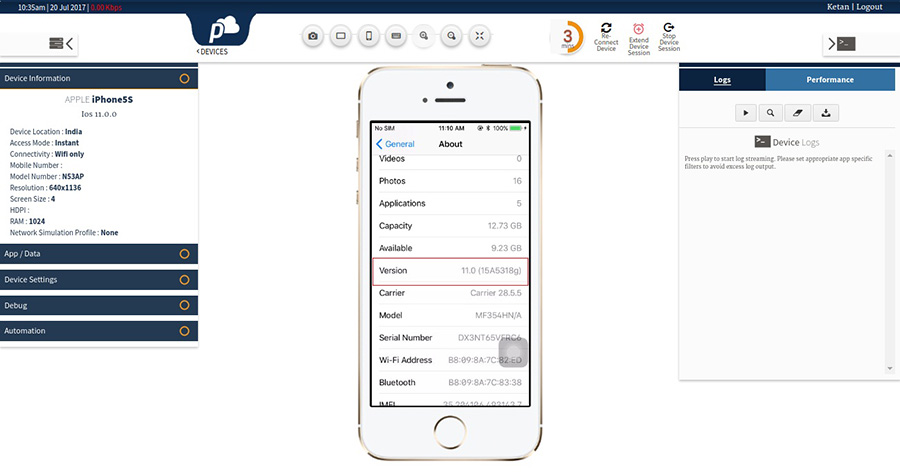 Automated Testing
If you are using Appium, we are happy to announce support of Appium 1.6 to take care the execution of Appium scripts on IOS 11.
pCloudy recommends all the customers to start testing their iOS apps on iOS11 to identify glitches.
Happy Testing!!!