iOS 11 Beta: What's New?
The last week of May saw Apple drop the first public beta of iOS 11 (iOS 11 beta), now available for download. Apple plans on releasing the final version later this fall, rumored to be rolled out alongside the new iPhone 8 rolled out alongside the new iPhone 8. The iOS 11 beta includes a flock of UI refinements and other new features.
In this blog we will discuss about what developers can expect from the new update, which devices it will support and briefly about what does it mean for testers?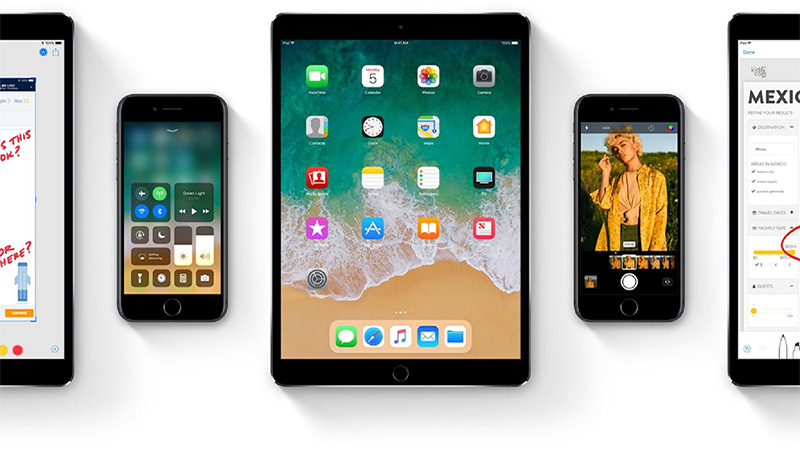 What's new in iOS 11
The most significant changes have been brought in through several back-end enhancements to Siri, Messages, Photos, Apple Pay and other first party apps and services. Maps, for example, gets a new Do Not Disturb feature for safe driving and additional assets for indoor mapping for major malls and airports. Also, Siri gets an updated voice response system and other smart features. Most notably, on the UI front, the Control Center is now completely redesigned with a panel system flaunting a wide array of app and system controls.
Finally, it is worth noting that Apple has been up to new tricks that are proving a game changer due to upgraded Core ML for Machine learning and the new ARKit tools which boosts user experience as they would have plenty of augmented reality apps to browse through. This comes at a time when Apple has weighed heavily on the importance of artificial reality, the new Home-pod speakers to be launched later this year and machine learning.
So what does it mean for developers and testers around the world? Let's dig a little deeper into their most promising new updates.
Apple embraces the augmented reality with ARKit for iOS
Apple had praises for Pokemon Go as it went on making changes to the company's App Store. It also introduced a new set of APIs that will allow more developers to bring augmented reality apps to the iOS devices. AR had quite a year with endorsements and a healthy attitude from top tech companies. Facebook brought in the AR Camera platform at F8 and Google continued to update Tango as well as Google Lens, the new AR app. Greg Joswiak, Apple VP worldwide, recently referred to the ARKit Demo App called AR Measure that went viral earlier last week in social media platforms.
The ARKit is basically a solution for placing 3D objects realistically in a 'real' place, augmenting reality. And this is going to be a game changer. Take the furniture and interior décor industry for example, who have millions of images with 3D models of their assets saved up which can now be used to exploit this tool. There is a big demand and a mass reservoir of content to populate the AR universe, ready with 3D models. Apple has now opened up the path to millions of available portals with every physical outlet has a potential for layering with AR. This will comes as an upward mobility in skills for designers up the stack, visualizing the real world into a mobile devices. The focus of thinking on the application will also come in conjunction with other technologies like voice, photography and voice, without having to adapt to an existing AR system or building it from scratch.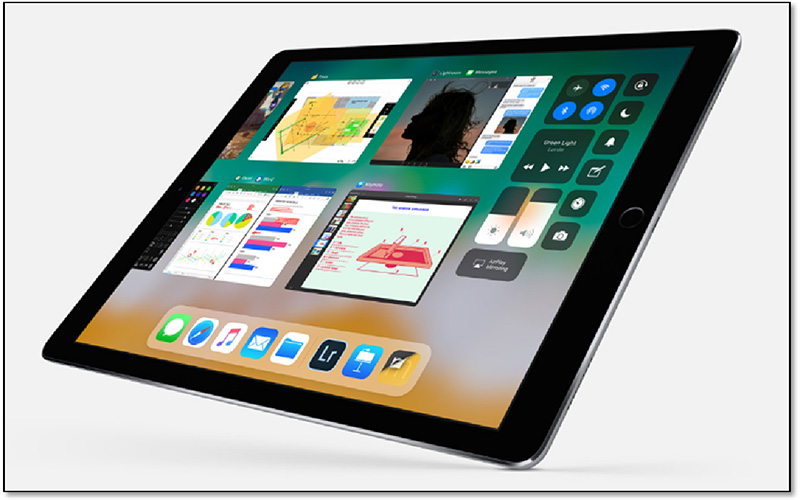 Complete transformation for the iPad
Apple has taken transformative focus on iPad with the new iOS 11, with upgraded features and expanded functionality, leveraging the multitouch technology. The UX has been changed completely with main emphasis on multitasking, with more smooth and connected experience for iPad users, which has been a major complaint. For example, its drag and drop functionality comes with a new dock that allows you to move between apps, on the top of your full screen app. If you need to use two apps at the same time, you can still open them both using the split view feature, replace any of these apps by dragging an app from the dock and dropping it on the side you want and so on. Developers will have to embrace the new frameworks.
Devices getting iOS 11
Many iOS powered devices are getting iOS 11 and some will miss them. The latest iPhone's and iPad's are getting it including iPhone 7, iPhone 7 Plus, iPhone 6, iPhone 5s, iPad Pro, iPad mini 4, iPad mini 3, iPad Air 2. Officially, Apple says that iOS 11 will be released in the fall "for iPhone 5s and later, all iPad Air and iPad Pro models, iPad 5th generation, iPad mini 2 and later and iPod touch 6th generation", which means iPhone 5, iPad 4 and devices older are out.With no other iOS 10 releases in the future, it's possible that iOS 10.3.3 will be the final update for iPhone 5.
Testing iOS 11
The iOS 11 beta has been open to developers since June 5. Beta testers who have signed up for the Apple's beta testing program will receive the iOS 11 beta update over-the-air after installing the proper certificate on an iOS device. Needless to say, because the iOS 11 update is fairly transformative, Testers need to expect a few challenges when they test the beta.
A few mentioned below:
1. Battery Drain: The early Beta builds of iOS 11 is not meant to sustain an entire day of usage without heavy battery draining. Later builds will focus on the optimization of battery life, however now, keep a battery pack at hand.
2. Buggy Apps: Not all of the apps will work, or perform suboptimally. The iOS Beta is available to test just that, so that DevOp teams can get early access and optimize their apps so that they don't misbehave later.
What Testers Can Do
Apple has opened their feedback option open to all to know more on the stability and reliability of the iOS 11 build. Along with the new Beta build, a new Feedback app is also installed into the phone. Users can sign in and get used to the interface, and provide bug reports to be sent to Apple. This helps everyone make the iOS devices more stable and then delve further into issues that may occur with third-party apps.
For more detailed information on the new features coming to iPhone and iPad this fall, Apple's newsroom will take you through the important things you would want to know about the iOS 11 update. We will discuss the differences between iOS 10 and the new iOS 11 in a later blog. Be sure to check out MacRumors in the meantime to get a better idea about the iOS 11 Beta.