Simplest App Testing Platform

With the advent of smartphones into our lives, "Mobile First", "Mobile Only" and "Enterprise Mobility" has become new buzz words. However, for any Mobile program or an app to be successful, it takes careful planning and execution of testing.
Traditional app testing is time consuming because it requires a huge, dedicated infrastructure and resources that is to be used periodically. It is safe to say that Mobile Device Cloud is the next big thing. Working on Cloud opens up new panoramas of opportunity for testing.
This is where pCloudy comes into the picture.
pCloudy is a mobile application testing platform designed to increase your App Testing coverage while saving significant time and cost. All this with a simplicity you wouldn't believe until you see it yourself. So, what makes pCloudy the simplest app testing platform?
''No requirement of additional softwares''
Test with Real Devices (yes, it's all real devices) through Public Cloud – Increasing test coverage was never so easy
pCloudy allows users to test on a wide-ranging list of real iOS and Android mobile devices and tablets. Now, you can ensure that your App is compatible with a variety of devices. You can also replicate and fix your production bugs easily.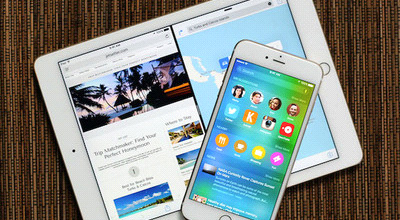 Single click access to real devices – Super easy
Firstly, accessing their cloud device is made really simple. Access to real devices is a single click away using any Html5 browser. With security being a key factor, pCloudy makes sure information is protected and is secure over web sockets.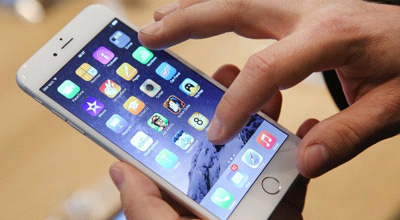 Single click access to testing tools – Save time
pCloudy provides single click access to tools like "Screenshot", "Live Logs", "Crash Reports", "Performance Metrics", "Videos" and "Geo-location". Imagine how much time do you spend performing these steps on each device.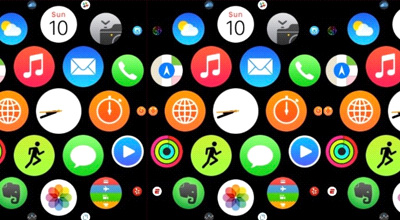 Any time parallel execution of Automation scripts – Save time and Increase coverage
Creation of Automation scripts for Mobile Apps is easy. What's challenging is "How to run the scripts in parallel on real devices during regression run"? "How to create consolidated reports with Device level stats built-in?
Whatever is your Automation framework (over Appium, Calabash or Robotium), you can focus on script creation and leave the rest to pCloudy. You can also run it directly using your build integration system like Jenkins
pCloudy allows automation run on any no. of devices in parallel. (Yes, truly in parallel). Imagine the coverage you can achieve and how much time can you save?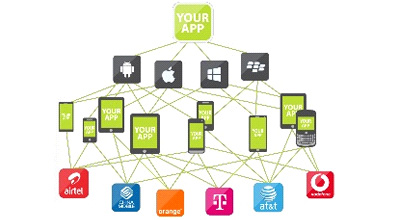 Increase efficiency of your lab
One of the most novel features of pCloudy is that they offer an "in-premise" setup at your organization. To make a demanding test schedule for an organization simpler, pCloudy provides the essential hardware and give you the liberty to set up your own secure device lab. With this, you will have complete control of your own on-premise lab with multiple benefits like plug-in play, day zero installation, no limitation on the number of concurrent logins, and a smooth mobile device management where you can monitor devices closely. There is no limitation of number of devices which can be attached to an on-premise setup. Apart from this, you can increase the USB hub to the main setup easily as per your requirement.
''Unlimited numbers of devices can be attached to an in-premise setup''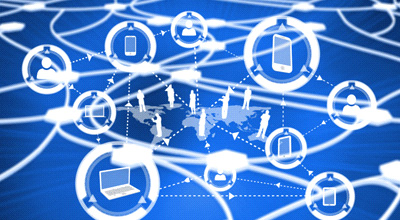 Related Articles
Mobile App Testing Tips for IOS 9.x
iOS 9 and later provide users with the ability to enter power-saving modes.
As per Apple IOS 9.0 update ( source : https://developer.apple.com/library/ios/documentation/Performance/Conceptual/EnergyGuide-iOS/LowPowerMode.html)
"Users who wish to prolong their iPhone's battery life can enable Low Power Mode under Settings > Battery.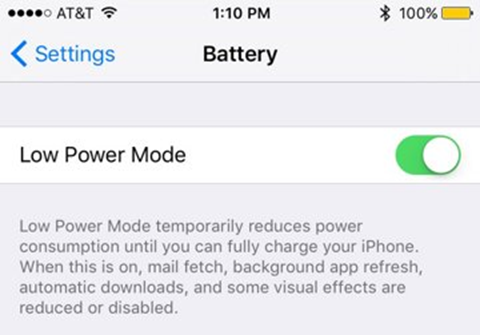 Once enabled, Low Power Mode changes the battery indicator in the top right corner to yellow, reminding users that their device is running in a more efficient state.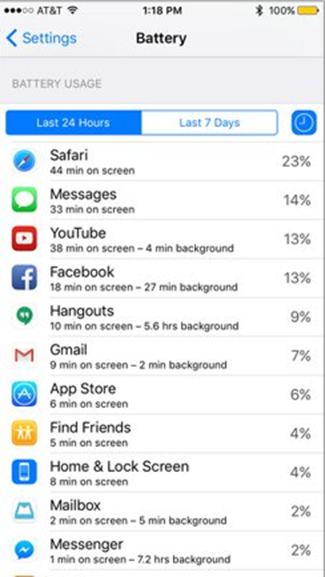 In Low Power Mode, iOS conserves battery life by enacting certain energy-saving measures. For example, the system may:
Reduce CPU and GPU performance
Pause discretionary and background activities, including networking
Reduce screen brightness
Reduce the timeout for auto-locking the device
Disable Mail fetch
Disable motion effects
Disable animated wallpapers
The mode automatically disables when the battery level rises to a sufficient level again.
Impact on Apps
Your app should take additional steps to help the system save energy when Low Power Mode is active. For example, your app could reduce the use of animations, lower frame rates, stop location updates, disable syncs and backups, and so on.
What if your App is resource intensive, and user is trying to use the App when iPhone is in the low power mode? You App might crash. Regardless of the scenario, You need to make sure your app works and the best way to do that is to conduct mobile app testing on real devices. You need to put your App through rigorous testing on low power scenario on real devices.
Related Articles
Copyright All Rights Reserved © 2020