Learn from a renowned speaker/blogger/author Rahul Parwal talk on "Test More in Less" on the BreakFree Stage. Join us live on the 19th of oct at 7:30 PM IST.
Register Now
A Guide to build Continuous Testing infra for Mobile Apps at Scale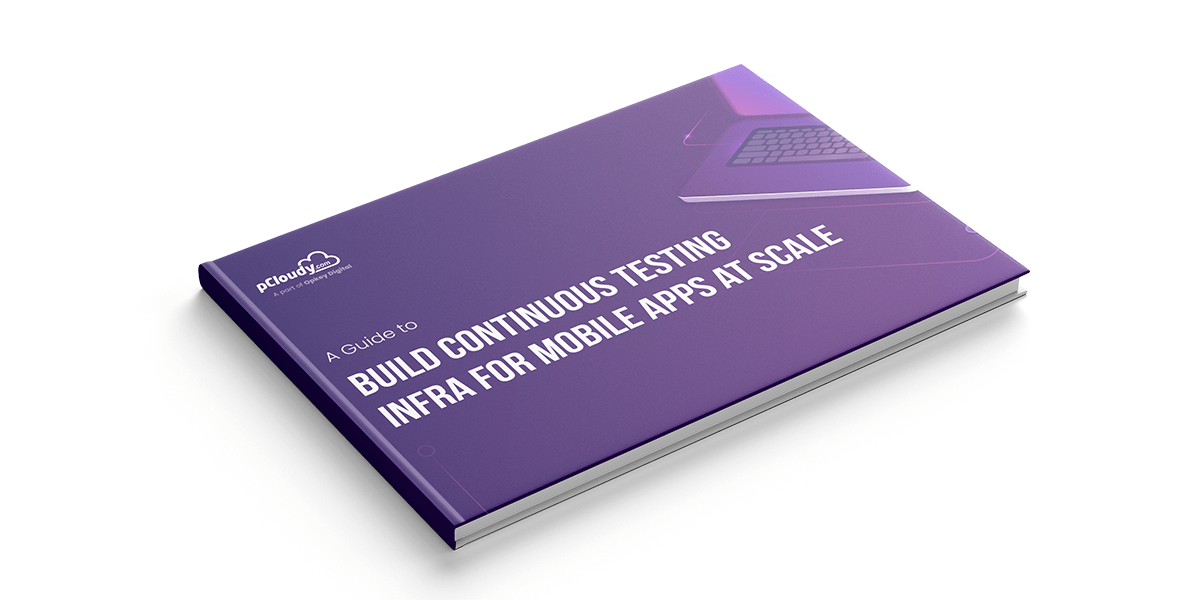 With a rise in multiple digital touchpoints in Apps, businesses are leveraging Multiexperience Development Platforms (MXDP) to build Multiexperience Apps to accelerate the digital transformation journeys of their consumers. Gartner predicts that by 2023, more than 25% of the mobile apps, progressive web apps and conversational apps will have been built on MXDPs. The future of app development is drastically changing, and so will the methods and modalities that need to be tested. Equipping the infrastructure for a future ready situation is the best place to be at. Be it the integrations, the devices, the tools that we need to test, it is an absolute necessity to constantly think about solving the future needs today. That way your solution will always be relevant and future-proof. Let's find out about the intricacies and modalities involved in creating a continuous testing infra at scale for mobile apps in this whitepaper.
Content
Introduction
Apps and the Need for Testing
Key Considerations

Lab - Device or Browser or Wearable
Testing Methodology
Integrations
Automation Tools
Reports & Analytics
Security
Future Proof
------------------- OR -------------------
More Insightful Whitepapers
At the time when the world is trying to reel back to normalcy from the pandemic, we are being hit by another storm in the form of Inflation, economic crisis, budget cuts and what not? But a question lies bare…
Choosing the right set of devices to test your apps for quality is a vital component for the success of the mobile and web apps you build. Here is a helpful compilation of all the popular mobile devices to test…
Welcome to the 3rd edition of our Annual Testing Report. Download your free copy of the report to gain insightful predictions coming your way through this report. We have delved into key technology trends that are going to have an…
addEventListener
Copyright All Rights Reserved © 2022
×