Most of the businesses have websites as the primary source of branding and communication. This is why they are looking for testing platforms that can improve the overall performance of the website and make an impactful first impression to gain a huge customer base. pCloudy has launched a groundbreaking feature called browser cloud, where you can test desktop web apps on real Windows/Mac machines. Testing your website in pCloudy's browser cloud will ensure a stable and responsive user interface to provide a great digital experience.

The factors that mostly obstruct the smooth functioning of a website are the various combinations of browsers, operating systems, and devices available in the market. To perform cross-browser testing on various combinations can be difficult as you might have to set up a device lab. pCloudy's browser cloud consists of a gamut of OS, browser, and device combinations which will easily facilitate browser compatibility testing. Also, pCloudy being a cloud platform that is ideal for parallel testing increases the speed of testing web applications by multiple folds.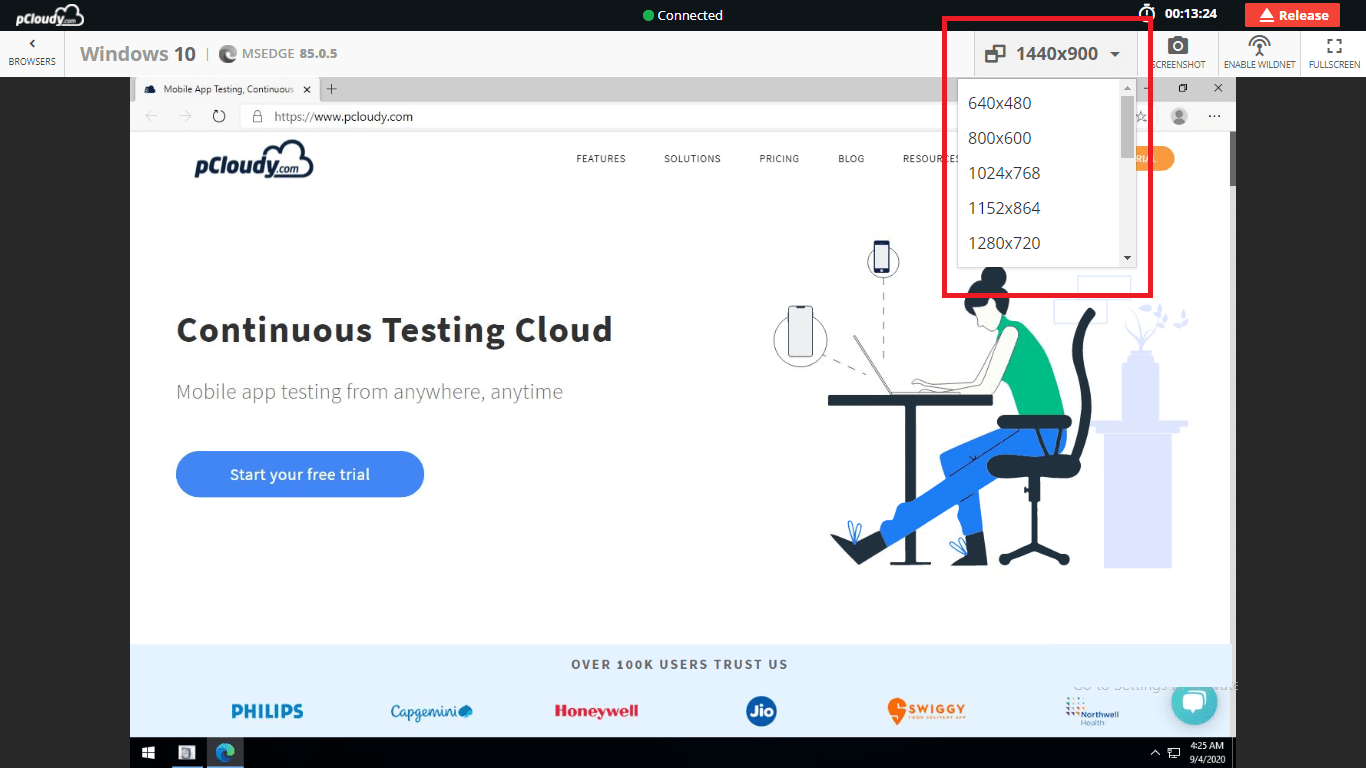 Once you login to pCloudy, you just need to select the browsers tab and you will see all the devices with their OS versions and pre-installed browser versions. You can change the resolution of the screen and take screenshots of the issues that you find on the website. Testing websites on local networks is also possible through the Wildnet tool available in the browser cloud. These are some of the features which make pCloudy highly recommendable for testing and developing high-performance web applications. Enterprises are focusing on providing quality multi-experience to their customers. pCloudy is a great platform where you can test mobile apps, desktop web apps, and leverage integrations to deliver a quality experience through multiple channels.