Learn from a renowned speaker/blogger/author Rahul Parwal talk on "Test More in Less" on the BreakFree Stage. Join us live on the 19th of oct at 7:30 PM IST.
Register Now
A Handbook on Technology Trends of 2022 & Its impact on Testing -Welcoming the End of Silos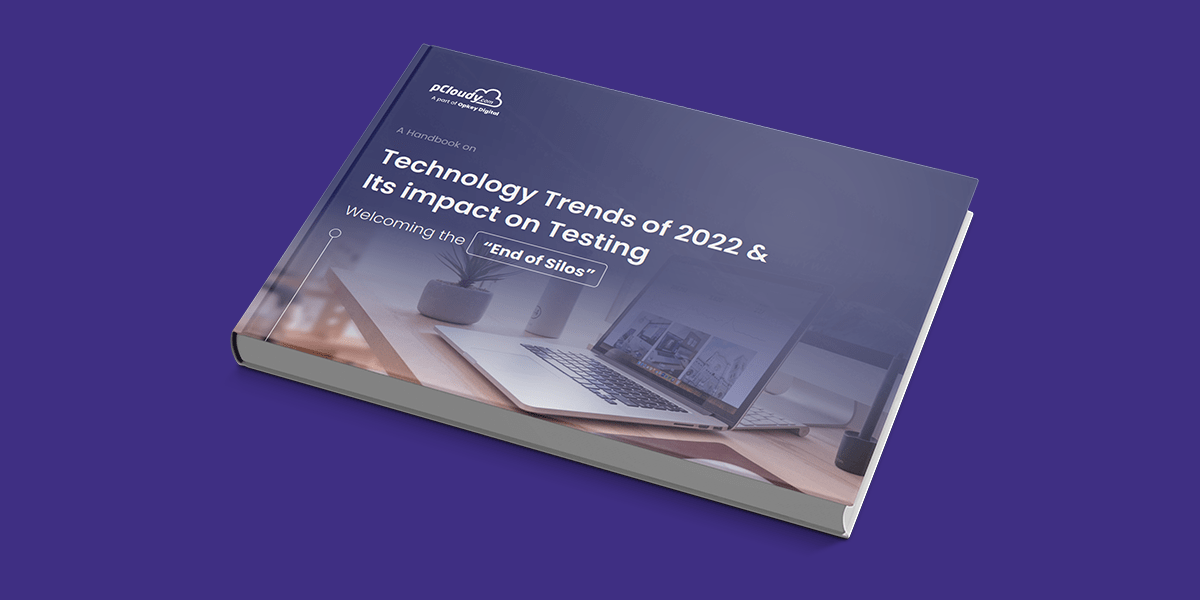 Welcome to the 3rd edition of our Annual Testing Report. Download your free copy of the report to gain insightful predictions coming your way through this report. We have delved into key technology trends that are going to have an explosive impact in the coming years. Download the report to have a look at these trends and make the necessary changes to your testing strategies to embrace the tide of drastic change taking place in the market.
After much extensive research and exhaustive study, we have compiled a list of the technology trends that will in some sense impact the testing space in the coming years. For the first time we have come up with a theme for this year's report - "End of Silos''. We have chosen this theme because of the overarching commonality with the various technology trends, and organizational strategies leaning towards building resilient companies through unification and collaboration of systems, technologies and teams. We are positive that the technology trends and the testing impacts shared in this report will help you prepare and focus your attention on the relevant things that are going to explode in the years to come. With that said, here is a quick outline of what you can expect from the report. Download your copy of the report from here now!
Contents
Introduction
Executive Summary
Setting Context - Apps, Smartphones & Usage
Technology Trends & their Impact on Testing

End of Silo Standalone Apps - Welcome Super Apps!
End of Silo Computation - Hello Serverless!
End of Silo Testing and Development - Introducing DevTest
End of Silo Working - More Collaboration.
End of Silo Play of Senses - Welcome Metaverse!

Key Takeaways
References and Additional Resources
About Us
------------------- OR -------------------
More Insightful Whitepapers
At the time when the world is trying to reel back to normalcy from the pandemic, we are being hit by another storm in the form of Inflation, economic crisis, budget cuts and what not? But a question lies bare…
Choosing the right set of devices to test your apps for quality is a vital component for the success of the mobile and web apps you build. Here is a helpful compilation of all the popular mobile devices to test…
Not all internet users these days use a single web browser to access websites and view information online. With the ever increasing availability of various browsers and versions, users are leveraging the latest features of browsers to navigate through different…
addEventListener
Copyright All Rights Reserved © 2022
×