Since pCloudy's inception, we have been committed to providing the best in class mobile app testing platform equipped with unique features. We have had some hurdles in our journey but we always manage to overcome the challenges. The sense of accomplishment gives us a reason to celebrate the hard work that we put to achieve our goal. In pCloudy, often the dedication and hard work of our team is rewarded in many forms. There is a famous quote by Mahatma Gandhi – "Every worthwhile accomplishment, big or little, has its stage of drudgery and triumph: a beginning, a struggle, and a victory." In a short span of time, we have achieved a lot while we are paving our way to a bright future. So let's catch a glimpse of all that we have accomplished in the recent past.
Accredited in multiple Gartner reports
The latest report – How to Build an Effective Remote Testing Competency, by Jim Scheibmeir, Thomas Murphy, and Joachim Herschmann indicates that enterprises are adopting remote software testing more than ever. The report also shows how remote testing clouds, like pCloudy, are helping application leaders build a remote-software quality competency by optimizing access and collaboration, investing in test environments, and keeping their promises to the business.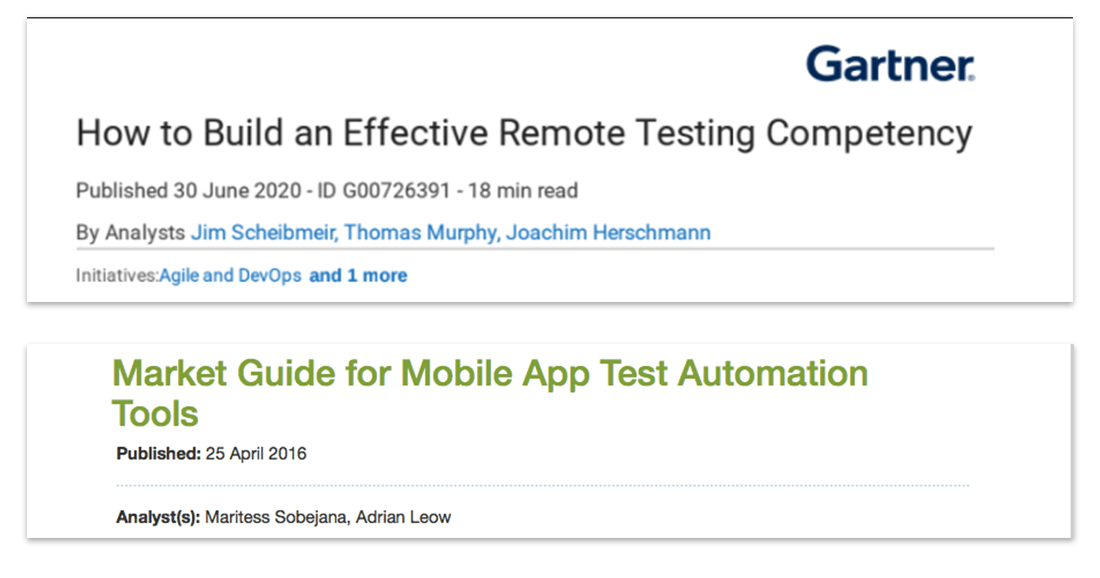 Another Gartner report – Market Guide for Mobile App Test Automation Tools, by Maritess Sobejana and Adrian Leow elaborates on how mobile apps are critical to digital business transformation initiatives but create a demand for test automation of mobile-specific functions to deliver high-quality apps faster. The report suggests pCloudy as a vendor to help mobile app development leaders with their testing efforts.
Recognized at the most trusted review platforms
pCloudy has got 4.7 stars rating with highly appreciative reviews on Gartner peer insights. This has been made possible due to the high level of support and services we have provided to our clients. Our developers and automation team have pushed all the boundaries to ensure we deliver the quality solution as quickly as possible.
G2 Crowd has recognized pCloudy as a high performer in mobile app testing and test automation quadrant in 2019. There are many quality standards that need to be met to get into the high performer category. pCloudy was acknowledged as a high performer with a 4.6 stars rating by G2Crowd due to the trust and rapport we maintain with our clients.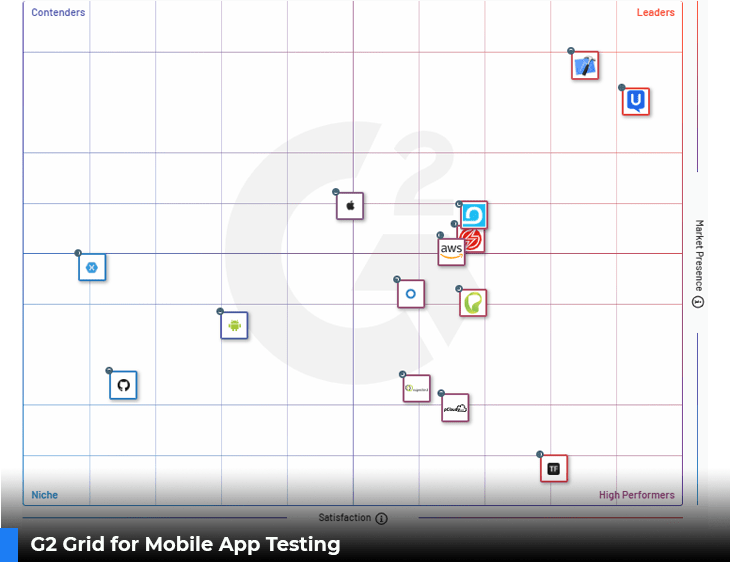 Rising as a known brand
Brand exposure is essential for any business to sustain and thrive. Our marketing team had put in a lot of efforts to make pCloudy is a known brand in the mobile app testing space. pCloudy was the buzz-word in some leading software testing events and we got a chance to become the event sponsor for QAI-STC where Avinash Tiwari (Co-founder, pCloudy) was the keynote speaker.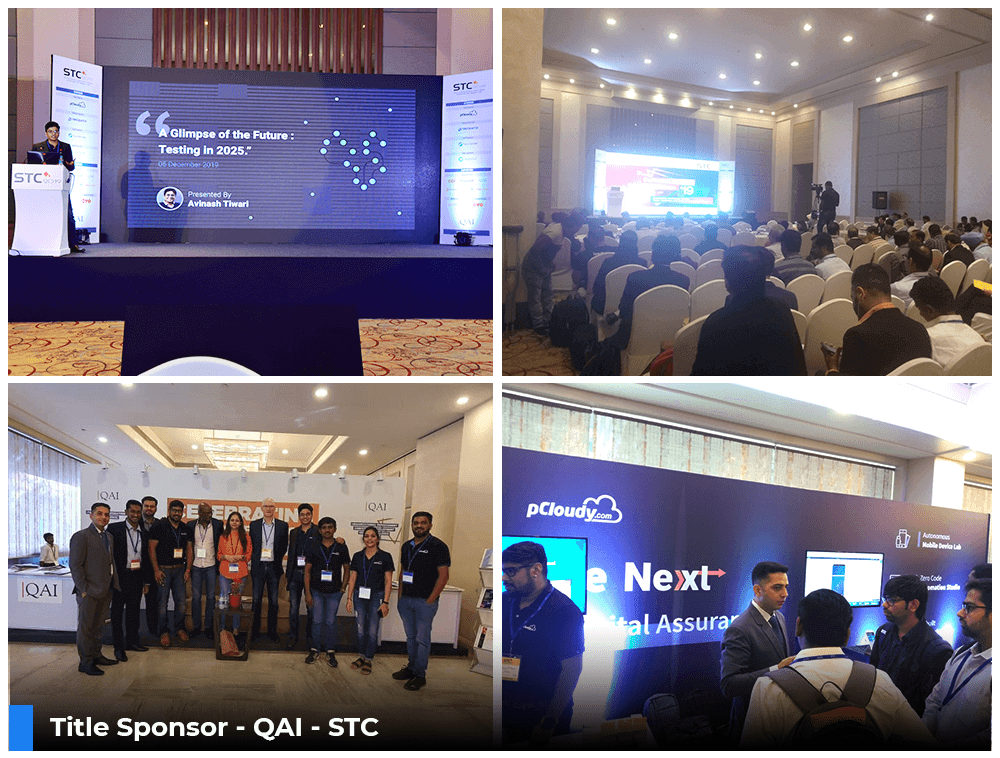 We got a great response at the STeP-IN summit where pCloudy was the Exhibitor Sponsor of the conference and software professionals from across the globe were curious to learn and try our product. Another event that proved to be a success to us was the DOPPA Summit 2020 where pCloudy was the Gold sponsor of the event and we showcased our platform in front of industry leaders and software professionals. pCloudy was the official sponsor of the Techwell Starwest conference held at California. The event was quite instrumental in getting good brand exposure in the US and expanding our clientele.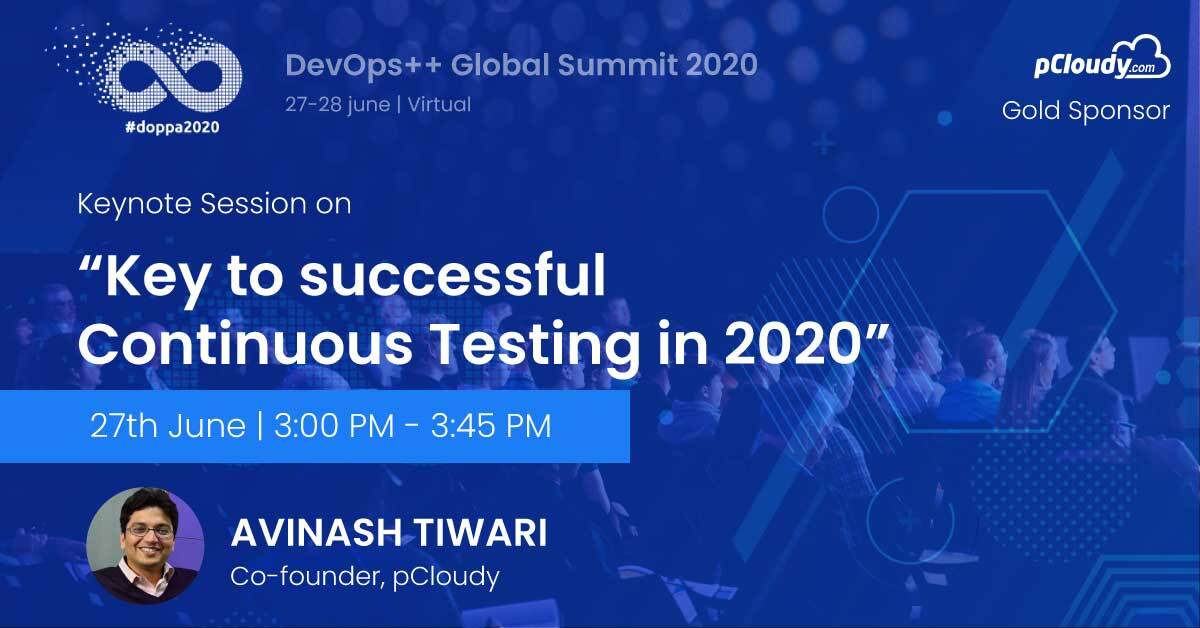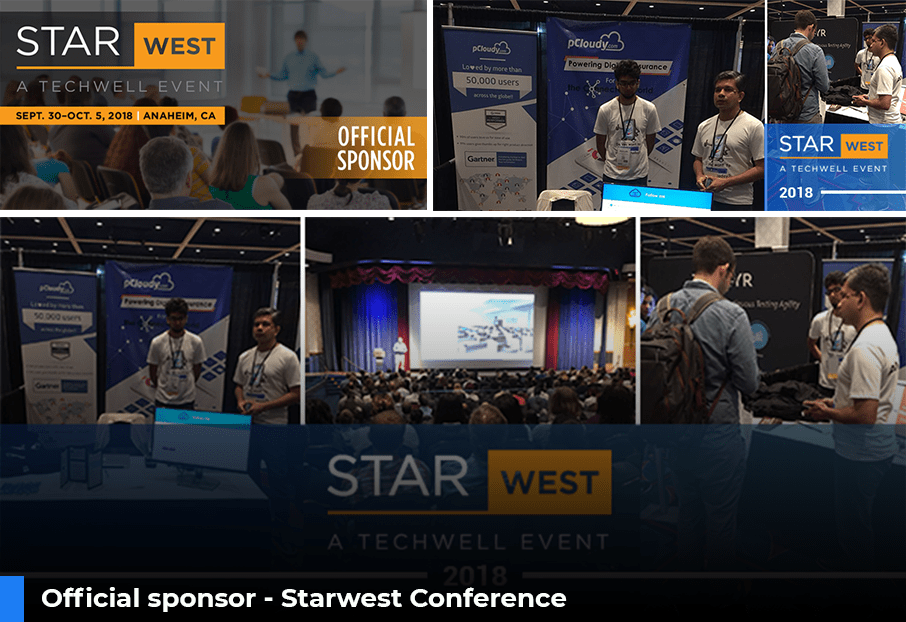 Key product milestones
The year 2020 started on a positive note as pCloudy touched the 100K registrations mark. Recently we took another big leap by establishing our 3rd data center in Singapore. The new data center will help us to provide the best in class services to our users in South East Asia.

Talking about the features, pCloudy is the first to introduce Audio Interaction testing that enables users to test their app using the Audio in/out function in the devices. This is a big development and it will help in testing voice-enabled apps. Another feature, i.e., QR code verification has been one of the most demanded features for pCloudy that enable users to scan a QR code or a barcode on any Android device present on the pCloudy platform. To use the feature, users need an application under test which supports QR code scanning and a QR code file (test QR codes).
pCloudy now has an inbuilt object spy through which you can run the inspector sessions directly on Android and iOS devices. One big advantage is its bilateral view which makes it easy for users to click on any element on one side and view the details on the other side. Also, the generated code can be copied for future use. Wildnet is another unique feature in pCloudy that enables our users to test private or internal servers on any Android or iOS devices present on pCloudy. For this, you just need to download the executables for OS (Mac, Linux, Windows) on your local machine, Then fetch the user name and API access key for your pCloudy account settings and use it in the terminal to build a link between a device in pCloudy and your internal staging server.
Apart from this, we have been ahead of our competitors in providing the latest iPhones and other flagship phones like the Samsung Fold with the latest Android/iOS versions. Our developers and automation engineers work day and night to provide support for the latest Appium releases, enabling our users to perform automation testing conveniently and at a faster pace.
Growing readership and followers
As we grow in popularity, we have witnessed tremendous growth in the user base and the total device hours utilized by our clients also crossed the 1 Million mark. There are many factors behind this growth like a quality product, 24/7 support, competitive pricing, etc. With more than 25K social media followers, we have built an ever-growing pCloudy community that helps us enrich our product and provide better services. We provide solutions to 30+ Fortune 500 companies with data centers located at 3 different strategic locations around the world.
pCloudy is integrated with more than 20 tools and frameworks that enhance the testing and automation experience. pCloudy's manual and automation certification course is also gaining popularity with over 2000 registrations, as it helps users to understand the product and perform testing effortlessly.
The road ahead
Our team is committed to delivering the best solution to our customers and reaching new heights. We have a long lineup of amazing features under development that we will release soon. After all, we have to beat the trend to be ahead in the competition. We will keep providing the best possible support to our customers and help them in their digital transformation efforts.