Mobile Platforms Developers Use

This is a summary of Mobile App Developers – Key Results from April to June 2016, Which reached 16,500+ Developers across 150+ countries.
A. Mobile Platforms – Which Mobile Platforms do Developers Use?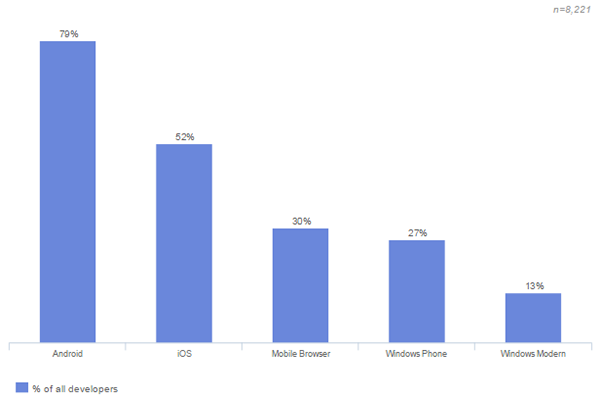 B. Mobile App Categories – Which Mobile App Categories Are Developers Targeting?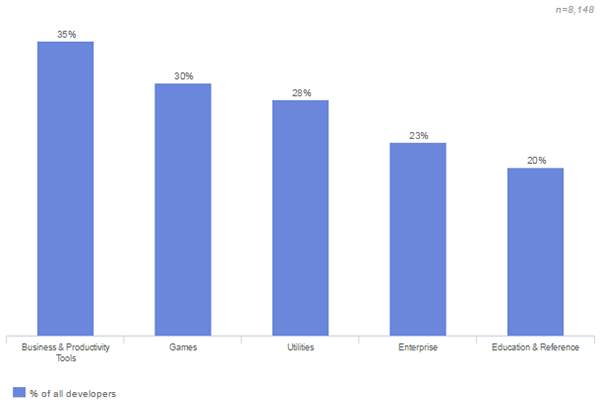 C. Mobile Target Audiences – Which Audiences Are Primarily Targeted by Mobile Developers?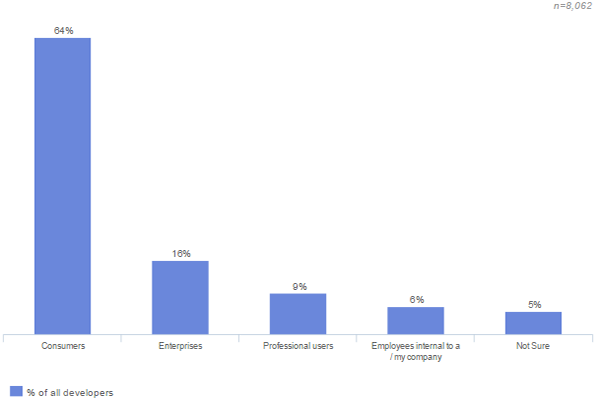 D. Mobile Business Models – How do Mobile Developers Make Money?
Source from Developer Economics