pCloudy 2017

2018 is around the corner and it's just the time to recap on the major events and milestones of pCloudy in 2017. We thank each one of you for your immense support and trust you bestow on us that keeps us working towards improving pCloudy to meet all your testing needs.

Let's recap:

GROWTH OUTPACING THE MARKET: Mobile Application Testing Market is on a rapid trajectory and is currently a 3.2 Bn USD industry and is estimated to reach 6 Billion USD by 2021. The growth is not getting stagnant anytime soon. Technavio's analysts forecast the global Mobile App testing services market to grow at a CAGR of 18.31% during the period 2017-2021. With an incessant growth in the app testing market, pCloudy made a remarkable progress outpacing the market growth and making more than a 100% jump in its user base. More than 17,000 users registered on the pCloudy platform this year.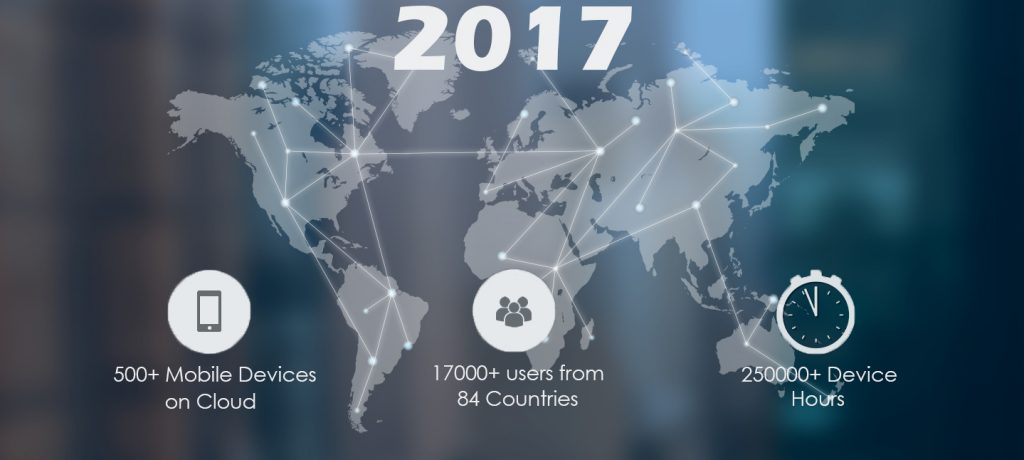 GEOGRAPHICAL EXPANSION: pCloudy added another feather in its cap and launching its 4th data center in Melbourne, Australia. The launch of the data center is aimed at tapping the Australian app market helping our customers increase their app coverage to ANZ region.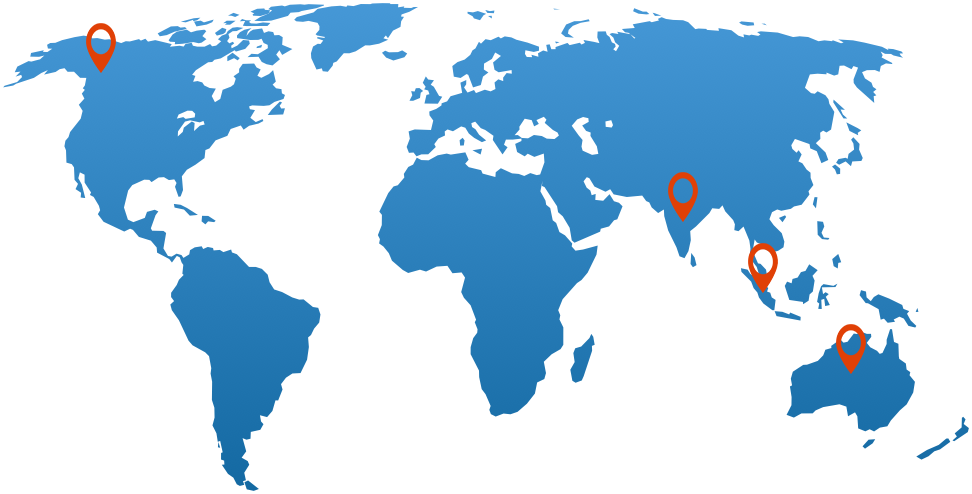 PARTNERSHIP WITH IT STALWARTS: 2017 was indeed a great year for us as we partnered with some of the IT stalwarts like Infosys, Wipro, Hexaware Technologies, UST Global and many more.

MAJOR PRODUCT BREAKTHROUGHS: pCloudy in its incessant effort to make faster and effective, we got two major breakthroughs this year. Let's have a look at them:
| | |
| --- | --- |
| CERTIFAYA: Understanding the needs and analyzing the market trends, pCloudy created a milestone by introducing Certifaya – AI powered bot testing to make testing faster and efficient multi-folds. | CROWD4TEST: Another major breakthrough for pCloudy this year has been the launch of crowd testing. This feature can help app testers get feedback from the real users before its market launch. |
INDUSTRY RECOGNITIONS: We are honored to get our hard work recognized by major industry analysts this year. Let's peep through our recognitions:
| | |
| --- | --- |
| G2 Crowd Test Automation Grid: Having received multiple valuable feedback from real users, pCLoudy has succeeded in becoming a part of G2 Crowd Test Automation Grid. | |
PRODUCT ENHANCEMENT: We understand the importance of product enhancement in technology industry and that's why we keep on upgrading our product to serve you better. This year we have upgraded it with 11 new features which makes this as one of the biggest product update ever for us. We have introduced features like –
| | | |
| --- | --- | --- |
| Planner where you can get the latest stats of the market penetration of devices from across the globe. Some of the features will have a significant impact on the way you currently test your Apps. | Integration With JIRA: pCloudy introduced this feature where a tester can now log bugs directly to JIRA while testing the application on pCloudy. All relevant data can be attached in a single click. | JMeter: As pCloudy has always been working towards making testing fast and efficient, it has recently launched a plugin for JMeter to bring you an insight about the Performance Testing of your application. |
A PART OF AGILE TESTING CONFERENCE, 2017: pCLoudy participated in the Agile Testing Conference, 2017 and showcased its products under two main divisions – mobile app testing platform and Robotics. It was a great show and we received phenomenal response from the audience.



A BLEND OF WORK AND FUN: pCloudy is not just committed to its customers but also to its employees. Bringing a smile on every pCloudian is a reward and acts as a catalyst in improving our performance. Every pCloudian believes in working hard and partying even harder.
We are thankful to each one of you for your trust and support throughout. Embarking on such a journey would have been impossible without you. We are proud of our achievements even this year but will strive to have more exciting starts and remarkable successes in 2018. We will continue to improve our products and make your experience with pCloudy a remarkable one.
Appy Holidays and have a great year ahead!!