Accelerated Mobile App Testing

When it comes to the more favorable app in the market, the true measure of a developer's success is the app's retention rate. An app has to have the right mix of touch, feel and design for the best user experience that represents your business value; as well as the functionality and performance true to the needs of the user and his device health.

With touch devices everywhere now, more than 3 million apps for those devices are available for download and the numbers keep on increasing. App users are increasingly demanding too. When reports have shown that Android users are far more likely to uninstall apps than iOS users for a number of reasons, it becomes easier to collate it with the information that currently Android users are more than four times the market share of iOS devices. Both have a duopoly of 99.6 percent in smartphones. At the same time, unlike iOS, Android is pretty fragmented. Which means, your app must be compatible with tons of device versions and Android versions.



Hence, more and more businesses need to churn out apps for their growing users, and developers having to churn out more and more apps faster, with qualitative inspection of each application that shouldn't lag, crash, have bugs or glitches, drain phone memory or battery and work anywhere in the world from a smartphone. Added to that, 70 percent of apps get deleted by users within a couple of minutes of their installation.

That's a tall order!
And technology is the only way to sway the game in our favor.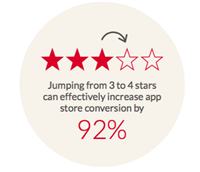 If your app has to compete on the qualitative level of a 5 star rated app in the app store, it needs a thorough and quick check before you hit the launch button. In-house testing within companies can only do so much, there aren't enough device in-house, there is a lack of right tools or the testing cycles take far too long to make it to the market before ten new apps pop up in the app store. Low ratings, mean low revenue.

How pCloudy is changing the game
Machines and intelligent technology are the newest recruits to the workforce in the world. We at pCloudy have always worked with an approach to apply technology to exponentially enhance the ability of individuals, teams, and businesses.

pCloudy's helps you create the magical combination of your internal workforce and intelligent platform. With pCloudy, your teams get a wide spectrum of the latest Android and iOS devices in the market to maximize testing coverage, cognitive software bots to run quick, thorough checks on your App and the power of the crowd so that you are aware of what your users think about your app.


pCloudy has developed a Single Click App certification feature within its platform enabling testers to deliver on faster test cycles for users whose attention span is shorter & shorter with every bug, crash, drain or slip that an app can suffer from. Reality check is critical for every developer. So is the need for it to be quicker.

Today pCloudy is working with global companies who have often realized not just the growing potential of the market, but also the need for a crucial wing for testing with pCloudy's platform. This is probably due to a growing desire from companies across sizes to fully understand the buyers experience consistently.

Watch out this space as we unveil the power of pCloudy's Test Cloud over next couple of weeks.