Audio Test Commands

Now a day's many apps can be operated by using voice commands. For example Google voice search , Evernote voice / audio note etc.,
Now you can send voice command to pCloudy devices while testing such apps

Below are the steps to perform audio command testing.

1) Upload the audio file which is having audio command (like .mp3, .wav etc.,) in MyApp/Data by clicking upload button

Note: if you don't have audio file you can use the below mentioned website to generate sample audio files.

url: http://www.text2speech.org/





2) Install any Android /iOS application in device which is enabled voice search feature. For this article we have taken Amazon app as an example.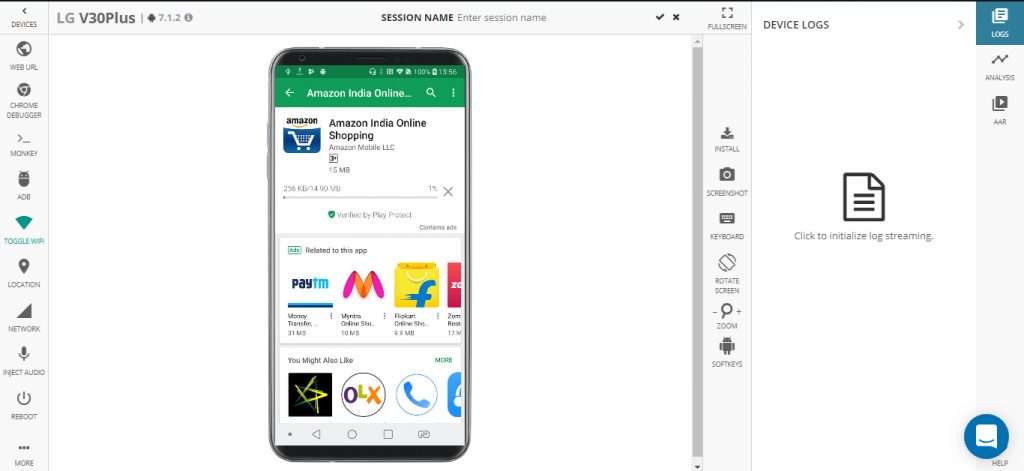 3) Open the application and click on search field and then click on microphone symbol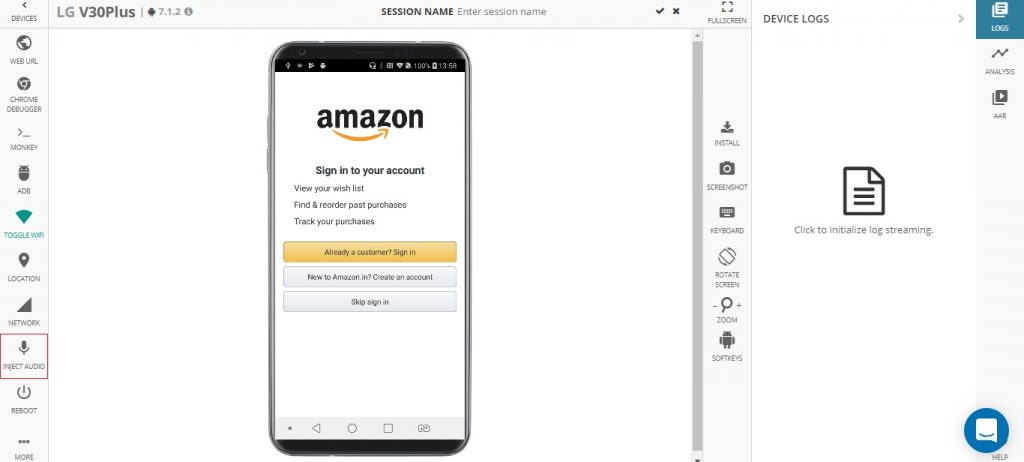 4) Select Inject Audio option from Device settings options and select the audio clip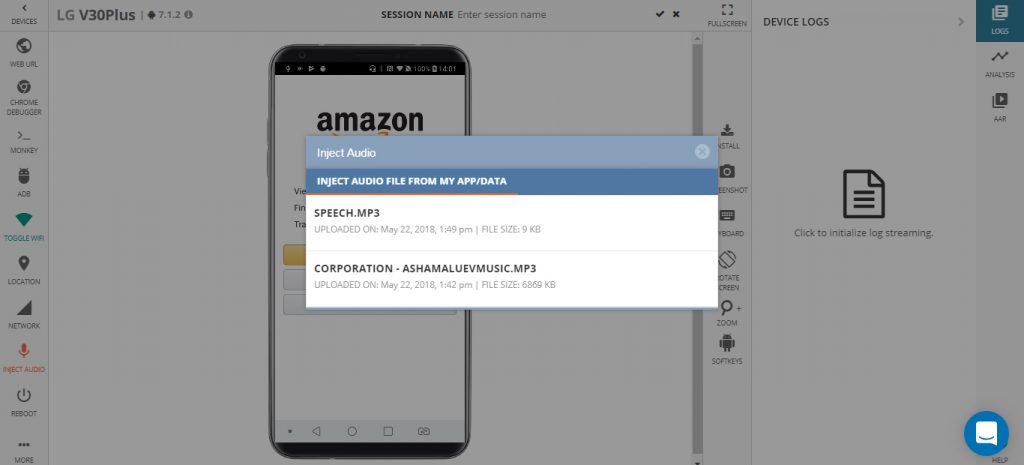 5)The audio file is played at the Audio-in of the device . This way app will identify command in audio clip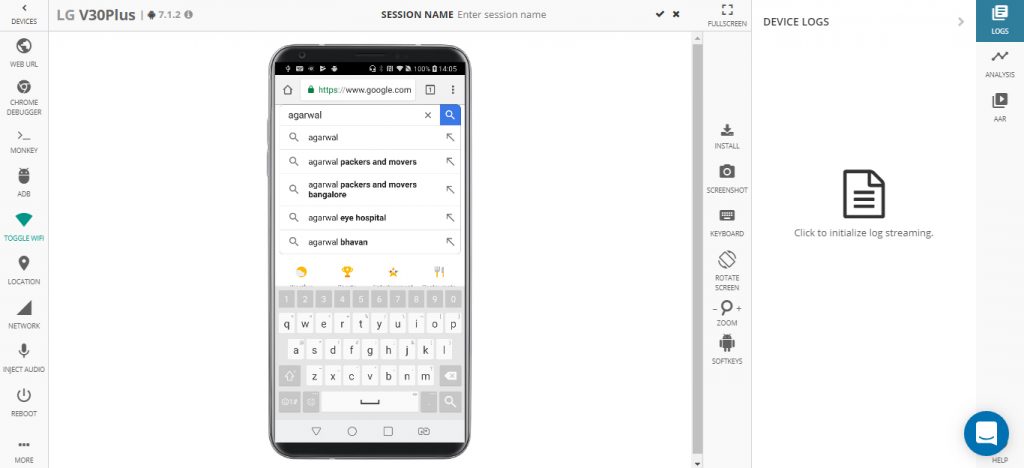 6) As you can see the above screenshot the search text has identified the voice command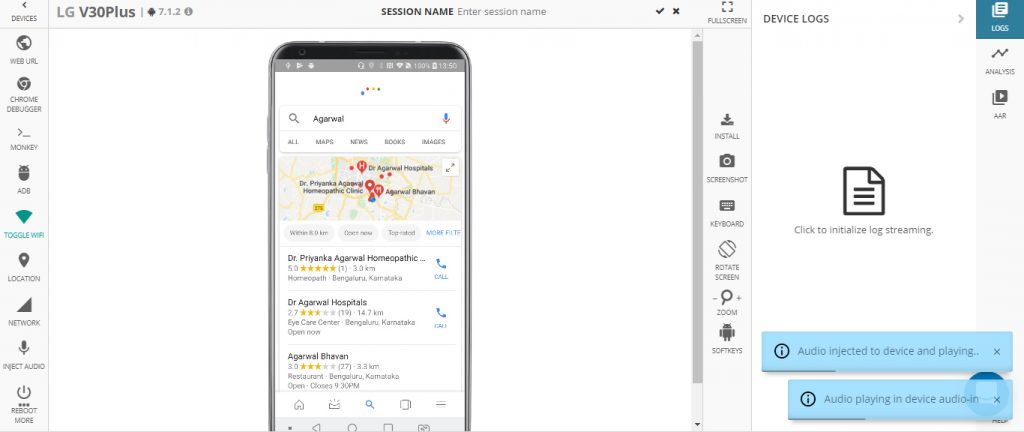 Note: As of now audio command test can be done on limited set of device , You can search for those device by using the audio tag filter in the device page as shown in below screenshot.