Mobile App Usability
Have you observed that it's only takes few second to uninstall a Mobile application. If user is not engaged and doesn't like the app in first few minutes of use, user will most likely delete the app. Moreover, If user has a bad experience and posts a bad rating, it going to impact future users as well.
This means, Usability and UI design for Mobile App is one the most critical aspects in success of the App. We are presenting here 7 core principles which we need to apply while testing the App for Usability.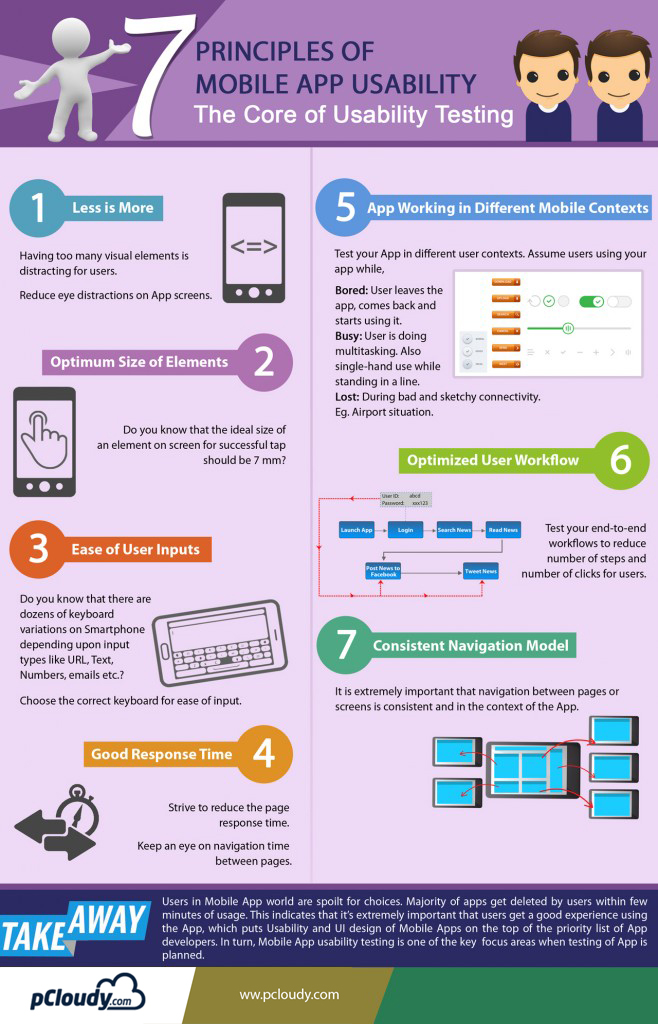 Related Articles: