What's New with 3.0
We have been continuously working towards a mission to create a world class yet affordable platform for testing of apps in connected world.
In this journey we are committed to bring you best of features to make your App testing quicker, easier and cost effective.
I would like to introduce PCloudy 3.0, our latest release. So, what's new here?
IOS support
We have added latest IOS devices on our platform which means you can test your IOS apps on real devices exactly the same way you tested your Android apps. You can find latest devices like IPhone 6S, IPhone 6 plus and IPad Air 2. Moreover, you can find IOS devices with older versions as well.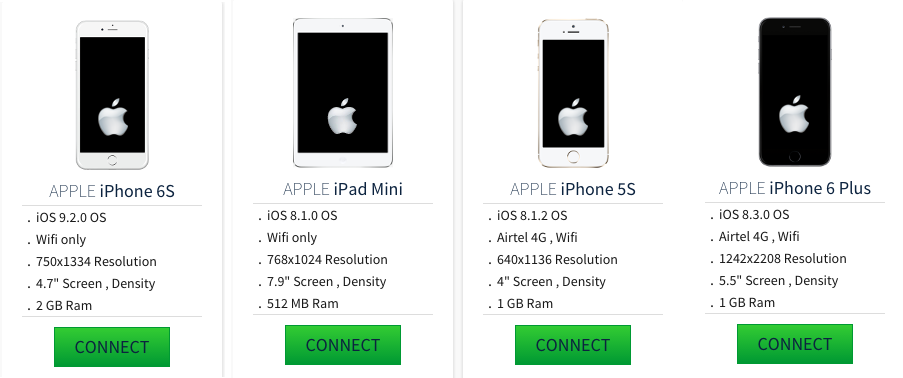 Appium support
Running your Mobile App automation was never so easy. Now you can focus on building your scripts. Leave the execution to us. Just create your Appium scripts in Eclipse or using your own framework. Insert a small piece of code within your script and you are ready to run your scripts on multiple devices in parallel.
Test your Apps on real Network
We have enabled real network on many of our devices. Now, you can test your Apps across 2G, 3G, 4G and wifi across various network providers.
You can switch between networks while executing your test cases.
On-device performance Metrics:
This has been a big pain area of testers and developers. How to measure and analyze resource consumption (CPU, Memory and Network consumption) for App on a real device. Well, it's a click away on our platform.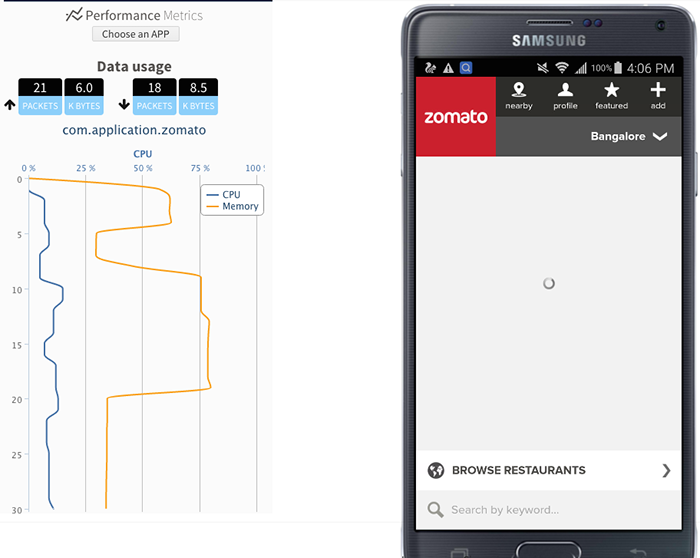 Latest Devices:
We are constantly updating our device matrix to provide our customers latest and greatest devices available in the market.

Improved Performance:
Our commitment is to provide you a working experience as close as possible to a real device. We have done many perf improvements on our platform. Moreover, we moved to a new Data center. It's an ISO 27001 certified Data center with 99.99% uptime commitment.