The success of a website hinges on its user experience and design, which are crucial for enhancing credibility and driving conversions. Visitors come to a website with a specific goal in mind, whether it's making a reservation or learning more. If a website fails to meet their needs, up to 90% of online buyers may not return to an eCommerce website.


To provide the best possible experience, website owners should test their site's usability for effectiveness, user satisfaction, and to identify any flaws. This includes issues like page loading delays, user interface, and navigation problems.


While more businesses are recognizing the importance of creating an online presence, some websites may not be user-friendly or compatible. In this blog, we'll explore common usability issues and how Website Usability Testing can help resolve them.


What is Website Usability?


Now, what do we mean by Website Usability? In simple terms Website Usability refers to the experience that a user goes through when he/she uses a website. Web Usability tests include a lot of elements such as website navigation, page loading, usage of image and graphics, content placement, scrolling, and all the factors which help with or affect the ease of using a website. Let's look at some of the building blocks that make a website user-friendly and easy to use.


Elements that Affect Website Usability


1. Colours
The use of colors plays a major role in viewing your website. Getting the right color tones to convey your message plays a huge role in the way your website is perceived online. Having a basic understanding of color psychology would help you pick the right colors and keep your audience engaged as well. For example, If you are building a website for early childhood education, use of vibrant bright colors would make sense.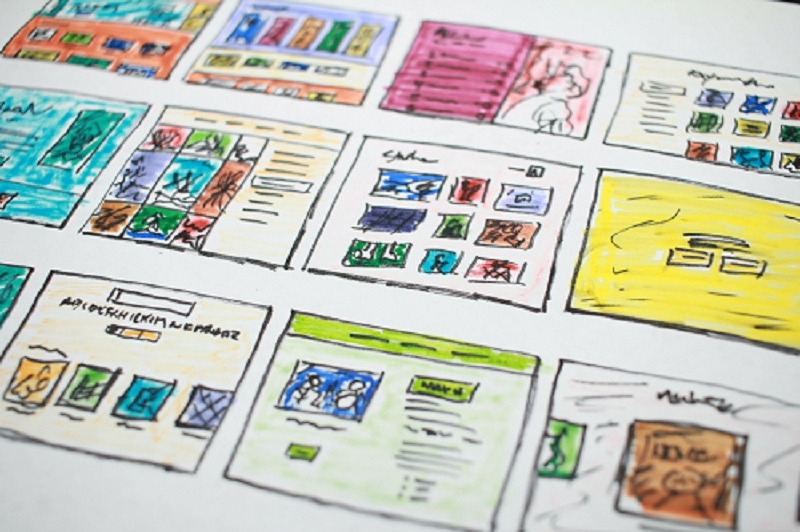 2. Image/Graphic Usage and Placement
Even the most content driven websites like Medium, Entrepreneur or any other blogging platforms include images or graphics to appeal to the audience. Images are a great way to catch the eye of the users. Using relevant images on your website is key to enhancing the visual appeal of the website. You will also need to ensure that the images that are being used are of high quality, this would not only make the website look appealing but also very professional.


3. Readability
One of the first few things that we come across when we access a website is the content is positioned and placed on it. Thankfully most times we have legible digital fonts being used on websites, however, knowing which fonts to use plays a crucial role in enhancing the readability of the content posted on the website.


4. Navigation
The rise of responsive websites have made it easy for developers to build beautiful websites that scale up across different devices and screen sizes with much ease and compatibility. While navigation used to pose a definitive challenge in the past, the expertise and insight available today helps us at great lengths.

How to Test for Website Usability?
Website Usability Testing is never complete with checking the following list of tests when assessing a website. These types of usability testing will help you narrow down on the aspects to improve on the website to provide a seamless user experience.


1. Navigation Testing
Poor navigation means frustrated users who will never return. Not having the right structure/layout or menu options in the right place can drive users away from your website for not being able to access information easily or perform the Call to Action as expected. Some of the ways you can test for navigation is
By getting a few participants to perform a particular task on the website and monitor the time and eye tracking of the users.
The quicker a user is able to perform the task, the easier it is to navigate through the website.

2. Page Speed
A common issue that many website users come across is slow page loading errors. Site speed is an important factor that can make or break traffic onto your website, it is also given vital importance on the Google search algorithm as well.
Ensuring that you optimize your website to load faster will enable potential customers to find information faster and possibly become your client. Keeping a close eye on page loading speed should always be a top priority in your website usability checklist.


3. Cross-Browser Performance
Imagine a particular website works well without any hassle on Google Chrome but fails running smoothly on Firefox or Safari. How can we be sure that the website performs well on all browsers and OSs? By testing it on different browsers and computer systems running different operating systems.


Testing your website on a cloud based Cross Browser testing platform will not only ensure a smooth performance across browsers but also minimize the testing costs involved if you were to set up an in-house lab with the required browsers and computer systems.


4. Search Engine Optimization 
Making sure that your website is optimized for search engines, will provide a higher chance for it to populate on the search results. Various aspects of SEO include backlinking, Page speeds, image optimization, page indexing, content optimization, etc. Constantly optimizing your website to rank higher is key to attracting more traffic and visitors to your website.


Testing Techniques to Increase Website Usability


To ensure a positive user experience, website owners can use various testing techniques to improve website usability. These techniques include:

Baseline Usability Testing
This technique involves evaluating the website's current features against expected results to establish key user experience (UX) metrics. QA experts or web administrators can set these metrics, which serve as a baseline for site performance. Baseline testing can be done in-house or with the help of external teams and verified users.

User testing (moderated and unmoderated)
User testing is a method for removing confirmation bias from baseline UX assessment. It involves testing the website's usability with actual users. There are two types of user testing: moderated and unmoderated. Moderated testing involves a supervisor and offers optimized insights, but restricts the user's experience. Unmoderated testing allows observation of how users interact with on-site features and provides more data on user behavior.


Guerrilla Testing
Guerrilla testing is a method for getting objective feedback from unrelated strangers. Researchers distribute prototypes or wireframes to strangers and solicit their input. This method is useful when the objectivity of customer opinions is in question, and is especially valuable when extending services to a new audience.

Card Sorting
Card sorting is a method for restructuring the website's information architecture. Users are given cards containing site material and instructed to arrange the cards according to their intended usage. The outcomes can help determine how to redesign the website's information architecture for improved usability.

Customer feedback
Customer feedback can be gathered using surveys and questionnaires to get input from a larger group of customers. Companies can use this feedback to enhance the browsing experience and make improvements that address user needs.

A/B Testing
A/B testing is a method for comparing earlier and more recent iterations of the same website. The target audience receives two versions of the website, and their results and usability ratings are compared to determine the best user experience (UX). This method can be used to optimize specific features or to make larger-scale changes to the website's design.

Conclusion

In conclusion, website usability testing is a crucial step in ensuring that your website provides a great user experience. By selecting the best testing technique, creating task scenarios, recruiting representative test subjects, conducting the test, and analyzing the results, you can identify the strengths and weaknesses of your website and make the necessary improvements. With the insights gained from website usability testing, you can enhance the functionality and design of your website and provide a positive user experience for your visitors. So don't wait any longer, start testing your website's usability today and take the first step towards improving your online presence. It's more than essential today.