Just a few days left for the new year so we thought of recollecting all the major events and achievements of pCloudy in 2019. Before we start we want to thank all of you for the constant support and faith in us that gives us the confidence to reach new heights. With that said, here is a quick recap of 2019.
Achievements and Recognitions
1. Users
As we grow in popularity, we have witnessed tremendous growth in the user base and we are forging ahead towards the 100K user milestone. The total device hours utilized by our clients also crossed the 1 Million mark. There are many factors behind this growth like a quality product, 24/7 support, competitive pricing, etc.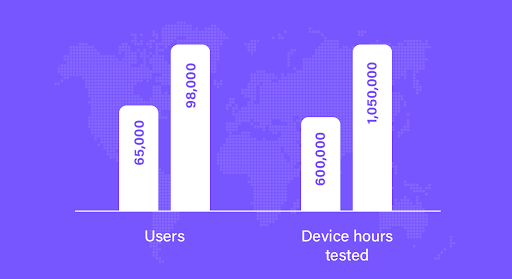 With more than 25K social media followers, we have built an evergrowing pCloudy community that helps us enrich our product and provide better services. We provide solutions to 20+ global giants with device labs located at 3 different strategic locations around the world.



pCloudy is integrated into more than 15 tools and frameworks that enhance the testing experience. pCloudy's manual and automation certification is also gaining popularity as it helps users to understand the product and perform testing effortlessly.

2. Recognitions
G2 Crowd has recognized pCloudy as a high performer in mobile app testing and test automation in 2019. There are many quality standards that need to be met to get into the high performer category. pCloudy was acknowledged as a high performer due to the trust and rapport we maintain with our clients.




3. Clients and Partners
This year was really prosperous for us as we added many big names in our clientele like Conduent, Sapient, Swiggy, Migo, to name a few. Apart from that we also partnered with Global giants like Hexaware, HCL, Quality Arc, UST Global, and many more.


Product Enhancements
Our focus is on constantly upgrading our product and introduce new features to make mobile app testing much faster and easier. Here is a list of some of our key product updates.

•Android 10 before competitors: We were the first to provide devices loaded with Android 10 for testing on the cloud.
•iPhone 11 and iOS 13 before competitors: We also surprised our users by being the first to bring the iPhone 11 with iOS 13 on the cloud to test their apps.
•Faster Appium test execution: We further increased the efficiency of the Appium tests by reducing the execution time.
•Espresso through Orchestrator with Live view: Now Espresso is available through Google's latest Test Orchestrator which lets you use the full power of Espresso and run more modular and stable tests. Live View now is supported by Espresso also.
•Audio Interaction testing: pCloudy is the first to introduce this unique feature that enables users to test their app using the Audio in/out function in the devices. This is a big development and it will help in testing voice-enabled apps.
• Admin Module: Now there is a multilevel user administration system where a system admin can create a team and a team admin. The system admin has more authority than a team admin and it can distribute the testing minutes among the team members.
•Video-based navigation for iOS: Now you can see actual device video on iOS devices which gives you much better performance for high-resolution iOS devices that last year.
Events
As always we were the show stopper at many events this year. We got good exposure and the crowd welcomed us with curious eyes. People came up with their queries and were eager to know more about the product.

Appium conference: We got good brand exposure as we were the platinum sponsor of the Appium conference 2019. We used this opportunity to grow our network among industry leaders and we also got some new clients at the conference. pCloudy's booth was the crowd-puller and the keynote by Avinash was well received.




pSTC: The Pune Software Testing Conference organized by STePIN-Forum was another great event for us. We were the Exibhitor Sponsor of the conference and we used this platform to connect with the software executives from around the globe.



D3: Organized by USTGlobal, one of our most valued partners, the D3 DevCon was a huge success for pCloudy and people showed great interest in our product.



QAI STC: Being the Title Sponsor of the conference, we proved to be the cynosure of all eyes. The conference started with the keynote by Avinash on the future of testing. We got a chance to meet the testing experts from around the world and get familiar with their views on app testing trends.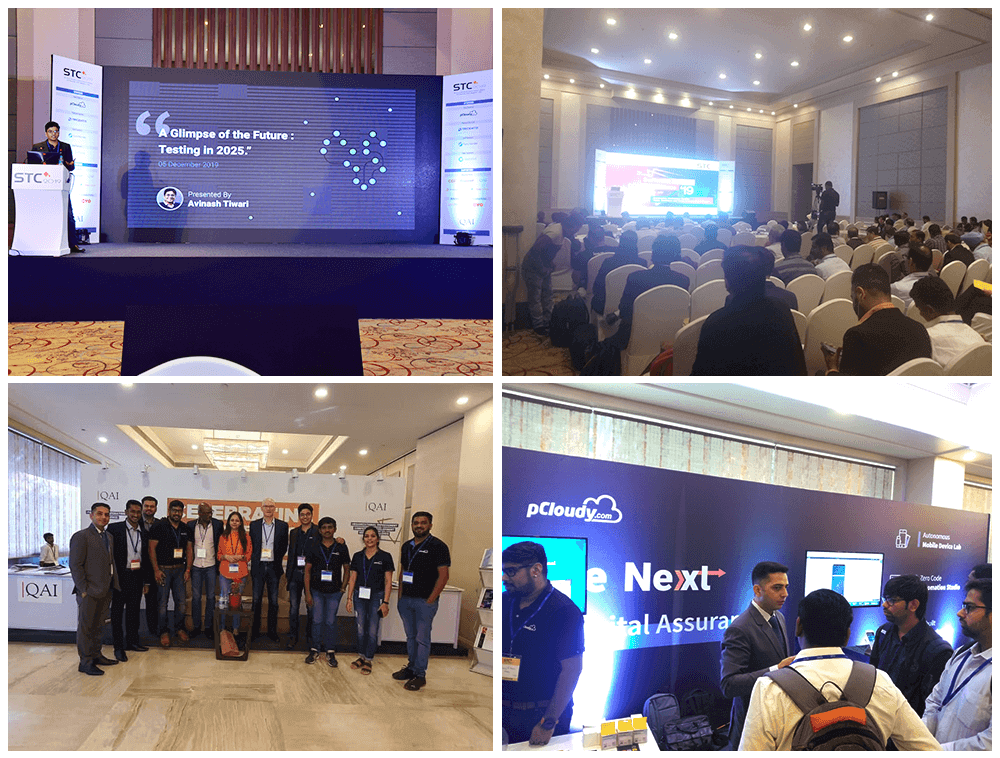 Competitions and Celebrations
There is a saying, "work like a captain and party like a pirate". pCloudians work hard to exceed our customer's expectations and pCloudy makes sure that pCloudians celebrate their achievements. We are proud of our achievements even this year but will strive to have more exciting starts and remarkable successes in 2020. We will continue to improve our products and make your experience with pCloudy a remarkable one.

Hackathons: We organized two in-house hackathons this year where our teams got a chance to work together to solve a problem and show their competitive spirit. It was undoubtedly a unique and exciting experience for the teams.



CSR: This year at pCloudy we hosted children from Lakshya Udaan Home – an orphanage located in Bangalore as a part of our social initiative. It was a delightful experience as the kids drew their favorite superheroes, enjoyed the snacks and watched cartoon movies.



Sports and Games: There is a famous quote by Jim Rohn that says, "Take care of your body, It's the only place you have to live." We know that sports and games are the best way to keep the body and mind fit. This is why we at pCloudy participate in sports events like marathons and cricket tournaments. We also organized a games carnival at pCloudy and it was a big hit.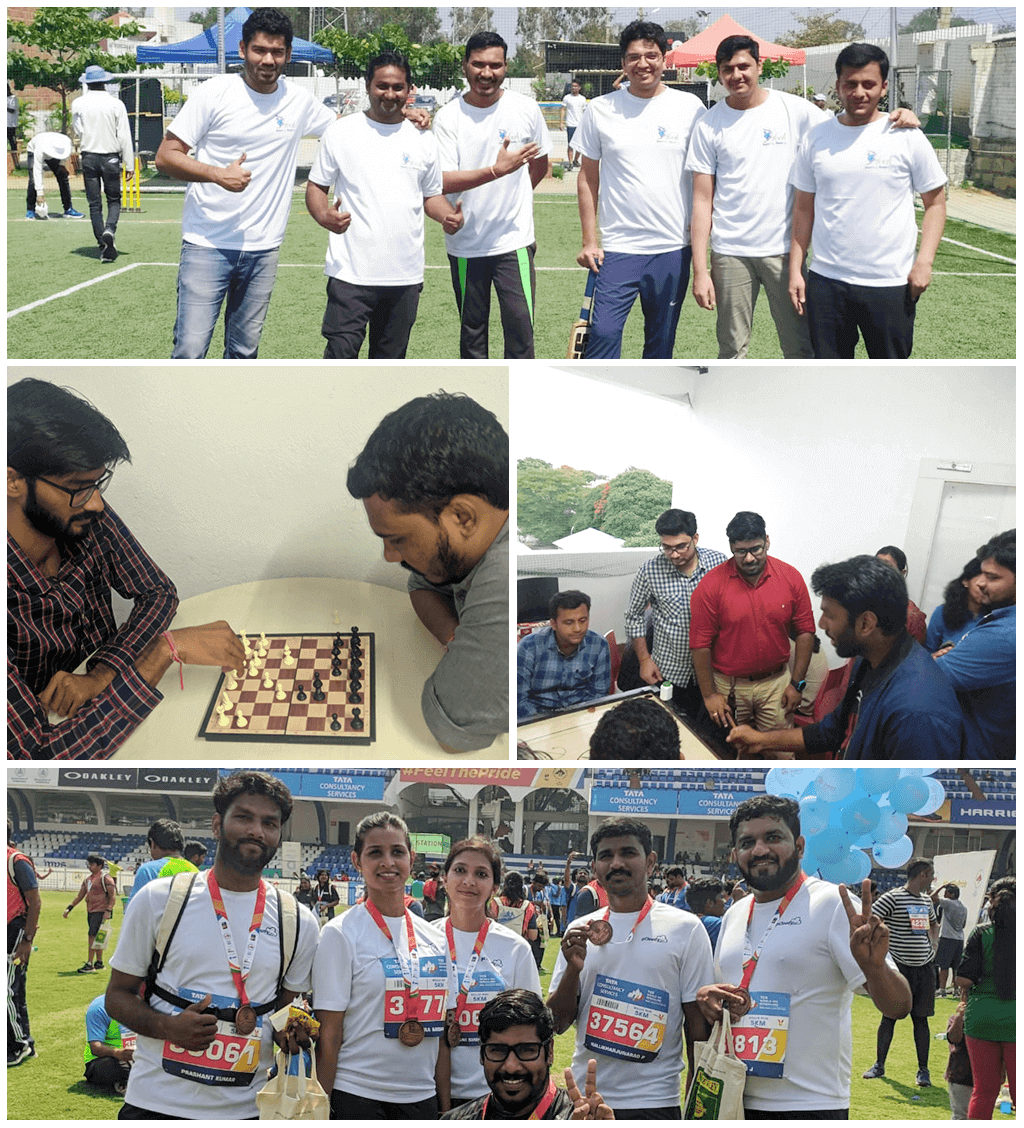 Festivities: While we work hard to meet our deadlines and deliver quality services, we also celebrate all the festivities and achievements in a grand style. We had team outings, pot luck, and other celebrations that strengthen the comradery among the team.


These are some of the highlights of the year 2019 at pCloudy. This year was full of achievements and celebrations as we reached many milestones in our journey. We hope that the next year will be as exciting as this one and we will observe the attainment of corporate aims.

Lastly, we wish you good health, happiness, and success. Wishing you a wonderful year ahead!