Testing Mobile Apps
If you are someone using a smartphone to get through most of your day, then I'm sure would you've experienced it – You are in an elevator using your smartphone trying to find a restaurant for dinner but the app you are using unexpectedly crashes, or you are in a crowded subway using your smartphone to upload a video to some social media portal but the app you are using takes too long to respond, or you are just waiting for a friend in the basement of a parking lot and in the meanwhile you decide to shop for some new shoes but the e-commerce app you are using does not respond the way it should. Isn't it frustrating when the apps you are using does not work when you require it the most? In these situations, the first thing you do is simply uninstall it, or in the worst case write a bad review.
Strangely, though most of the apps are functional and performance tested, they are still found to be defective by the users. It could be possible that not all scenarios are covered during testing. So, where is the gap? Deeper investigations have revealed that mobile apps behave differently in different network environments. In the above scenarios particularly, it seems like there is more evidence indicating that these issues are caused due to irregular mobile networks in locations such as the Elevator, or the crowded Subway, or the basement of a parking lot.
Why do apps behave differently in different network environments?
The network has a huge impact on the behaviour of your apps. Most of the apps that we use today are functioning by constantly communicating and fetching information from some servers or users that are miles away. The communication that happens is on wireless networks that are unfortunately not always reliable or consistent. Though most MNOs have established wider and better networks, it is practically difficult to achieve absolute seamless connectivity with excellent signal stability using existing wireless technologies. This is because, inherently, wireless networks have several inconsistencies like the lack of bandwidth in some places, the drop in packets caused by handovers and routing while moving, and more interference from other networks. Additionally, the networks through which data is transferred wirelessly also vary based on the technology used like GPRS, UMTS, HSDPA, LTE etc.
Why should apps be tested in different network environments?
The unpredictability of wireless networks has a huge impact on the functionality, performance and user-experience of an app. This is why we often see certain functional defects, performance defects, and sometimes crashes only when the app is running on a certain network or in some specific locations. Besides, mobile apps are expected to function on everything from an excellent Wifi connection, to a snail-paced 2.5G connection. Hence mobile apps have to undergo a wide range of tests on different networks with a variety of conditions before they are released to the users.
Are you testing your apps on different network conditions?
Traditionally, mobile apps are tested using the best networks in perfect conditions. But in real environments when the apps are being used anything can go wrong – the network bandwidth might not be enough, the latency might be high, data losses might occur, or there might be interference from other networks. App development companies have now realised the impact a network can have on their apps and are slowly filling up the gaps in mobile app testing. They are now focused on ensuring the app's functional stability and relentless performance despite network inconsistencies. But testing mobile apps on different varieties of networks with a range of uncommon conditions is overwhelming and challenging. Moreover, these apps have to be tested on numerous mobile devices. It's a tedious but crucial task. Additionally, tools that support such testing are scarce.
How can you test your apps in different network environments?
Testing Mobile Apps using live networks – Live networks can be used for testing mobile apps. The apps can be installed on real devices and can be tested on various networks like GPRS, UMTS, LTE, CDMA, etc. But the procedure of using real networks for app testing is slow, cumbersome, and mostly provides inaccurate results. Testers need to travel to different locations or wait for the network conditions to occur for conducting the tests. Furthermore, when the developers try to reproduce the bugs in order to fix it, the exact network conditions are hard to be replicated; eventually, most of the bugs will be closed as "Cannot Reproduce" while the bug still remains.
Simulated networks – Network related tests for mobile apps need not be such a hassle if the testers are given full control of the network being used. Using a simulated lab network, testers can easily test their mobile apps by simply selecting and applying the type of network profile to be used. They can also create and customize different network profiles by simply changing parameters like Uplink Bandwidth, Downlink Bandwidth, Latency, Loss Percentage, Packets Corruption, etc. This setup helps testers to replicate a myriad of network conditions for testing mobile apps.
On a larger view, when a mobile device cloud like pCloudy is being used you can test your mobile apps on varieties of networks, on hundreds of real mobile devices in parallel, through manual tests or automation runs. It is one platform that takes care of your entire app testing needs by helping app developers to easily test and experience the app functionality and performance on different networks and different mobile devices.
Read more Articles
Introduction to iOS TestFlight
TestFlight is an online service used to distribute and test beta iOS applications. Developers can use Test Flight to evade the Apple's bitter binding procedure for testing new versions of their apps. It provides over-the-air installation, testing, tracking and managing of Beta apps. In simple words, TestFlight acts as a link between the developer, the tester, and the Apple Developer Center.
How is it useful?
Distribution of the app over-the- air to Testers
Tracking and managing testing using TestFlight's dashboard
Receiving feedback from testers to improve the app
To obtain reports about the device models, OS version used while testing the App
Automatically records any crashes the testers encounter and sends it to the Developer
This tutorial will walk you through integrating TestFlight into your own apps.
What do you need to start?
You have to have your certificates, app ID, and provisioning profiles in place before distributing your apps using Test Flight. Here's the list of items you need:
A Developer ID to login to your developer account.
A Certificate for Distribution to export builds and distribute apps
An App ID
A Device UDID
Ad Hoc Provisioning Profile to distribute your app on testers devices
Sign your app with a valid ad hoc provisioning profile
These items will help you obtain an .ipa file that can be distributed for testing in iOS devices with UDIDs mentioned in the provisioning profile of the app.
Uploading your app for Beta Testing
Open up your project in Xcode, make sure you have a correct Bundle Identifier and that you've chosen the correct Distribution Certificate:
Choose Product\Archive from the top toolbar:
Once Xcode finishes archiving your project, click the shiny blue Submit to App Store… button:
Choose your development team
Hit Submit
Wait for your build to upload. Once done you will receive a "Submission Successful message"
Inviting Testers
Read more Articles
Choose the Right Testing Platform
As a mobile app maker, how sure are you about the success of your app? A small failure to recognize bugs can cost you thousands of dollars! A small mistake can turn you into a big failure among the users. Now, the question is, how to choose the best platform for testing.
Every mobile application is created differently from the other and the right platform to test can be the most important reason for your app's success.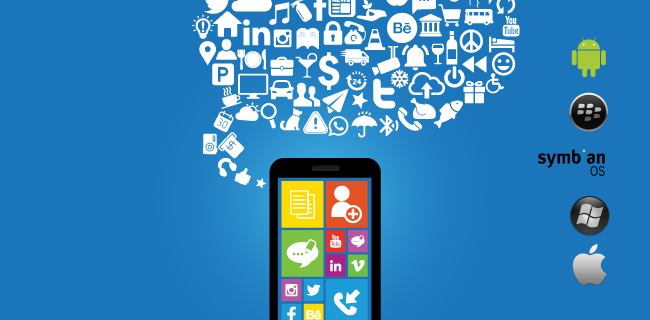 Choosing the right platform among the various competing ones require a set of clear evaluation.
The nature of the targeted audience for your app. This will define the device matrix you should be targeting for your App Testing. Does that platform provide right device matrix for your testing needs?
Cloud based vs in-house setup – Does you testing process allow Apps to be allowed on outside cloud? Does your App have functionalities which work with in a secured network?
Type of Testing required for your App – Whether your current testing is manual or automated? Does your App require non-functional Testing?
Reliability and Scalability of the platform- Can it scale with your needs? Can the platform integrate with your existing tools and frameworks?
Return on Investment
| | |
| --- | --- |
| Criterion | Description |
| Device Fragmentation | Can the platform handle you need of devices? |
| Availability | How critical for you instant availability of devices. Is you testing planned? |
| Automation | How much of testing is done using Automated scripts? Does the platform support the Automation tool that you are using or planning to use. |
| Type of Testing | What all functional features that you need to test? Does your App require non-functional Testing? |
| Extensibility ( integration with in-house frameworks) | Can the platform integrate with your in-house frameworks ( Automation, Test Management , Bug Management etc..) |
| DevOps | Can the platform support DevOps? Can it integrate with your build systems/dev IDEs or continuous integration systems. |
| Security | Can you upload your app on an external cloud? Does you App require interaction with your internal server? |
| Usage level and Cost | What is the usage pattern of your test and developing team and what is your budget? |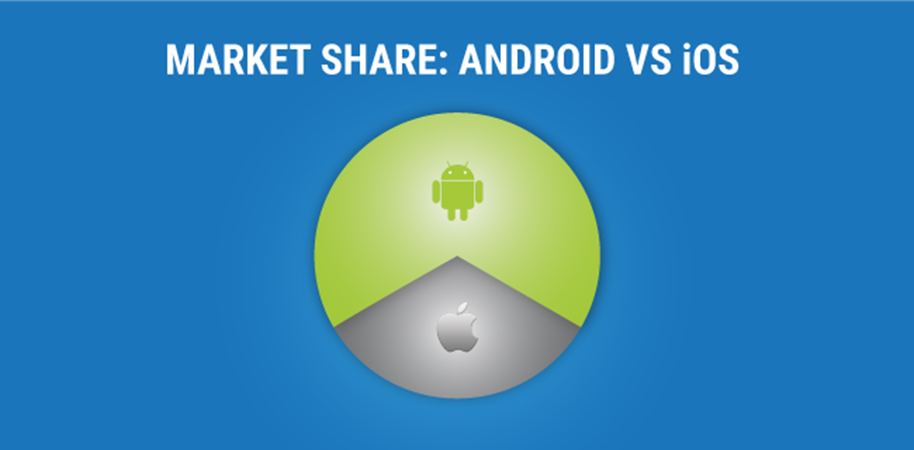 pCloudy provides the necessary tools for convenient, effective and immediate mobile app testing. Our device is based on cloud and it enables continuous development and testing on real devices. Our unique debugging feature recognizes potential errors that will significantly reduce costs and time. Our platform provides single-click access to end numbers of real Android and Ios devices.
To experience the best with your app, we have developed three different types of cloud environments for you.
With pCloudy's publicly accessed cloud, you can perform tests directly from your browser. You won't get confused to choose between manual or automated because both are available in our public cloud environment. We allow our users to test on a comprehensive list of real IOS and Android devices. You can also test your app over various network conditions like 2G, 3G, 4G or Wi-Fi. You can either configure your own browser or choose from our wide range of pre-installed browsers.
This option is similar to our public cloud environment, except it comes with additional benefits of personalized security and dedicated access. Here, we would provide you a host of devices in our enterprise grade data center and you can choose your own device. If you have a geographically distributed team, then they will have secured devices over a browser. We make sure that your data is safe on our platform, as we allow only authorized team members to access.
In this option, we provide you with the necessary hardware and give you the freedom to set up your own secure device lab. You will have complete control of your own on-premise lab.
In addition to have exactly the same features of our public cloud, on-premise model contains supplementary benefits. On-premise cloud gives you the freedom of plug-in with your existing set of devices and provides you access to a geographically distributed team. Manual and automated- both the testing techniques can be used and with a simple plug-in, you can access it from any rack. Also, there is no limit for the number of devices which can be linked!
At the end of the day, the developer has to choose the best platform for his app. But choosing the right one saves so much of hassles.
Read more Articles
Copyright All Rights Reserved © 2021